Mersey Class
Introduction
School Day
Start: 08:40
End: 15:30
The slight change in times is to accommodate an afternoon play time. During lockdown this was established for children and continued for the rest of year 2020-2021. To maintain this, with learning time this year, the day has had to be extended ever-so slightly.
Staff will still meet children on a morning at the far entrance to school. Children should line up and wait so that the front of the line is opposite the gate, and the line forms beyond. Please make sure children stand by the fence/wall, so the pavement doesn't become 'clogged' and blocked for other pedestrians.
At the end of the day parents collecting children should wait the same way. Please do not wait on the school direction of the gate, but the far direction, so that the pavement doesn't become blocked.
Children will be dismissed in groups at 15:30. Starting with the children walking home independently, please allow these children to pass first. Children being collected by parents will then be released. Please be considerate of others when manoeuvring around the pavements.
We will send timetable and learning arrangements out with children at the start of the year.
Staff
Class Teacher: Mr Senior
High Level Teaching Assistant: Mrs Schofield
Teaching Assistants: Mr Porter, Miss Griffiths
SEND Teaching Assistant: Mrs Turner
We are very fortunate to have some highly talented and dedicated support for children in Mersey Class this year.
Swimming and PE
The usual PAS (Peak Active Sport) sessions for Mersey Class will continue on Fridays. Children should make sure their PE kits are always in school for these sessions.
Swimming will take place on Monday mornings. Because of cohort numbers, children will do their swimming lessons in stages: Year 5 and 6 from September to February; Year 3 and 4 from February to July. Please meet at 08:45 at the Leisure Centre on Monday morning for these sessions (More information regarding this will be sent separately). Sessions start on Monday 20th September 2021 for Year 5 and 6.
Whilst Year 4 stay at school, they will engage in an extra PE session, taught in school, so should make sure their PE kits are ready to use in school.
Music
You'll be very happy with us for this one! Year 4 are very privileged to be learning to play the flute this year, with our 'Wider Opportunities' partners. This will begin from Tuesday 14th September 2021. Flutes may not be given out straight away (you may be pleased, the children won't!) but when the tutor feels they are ready to take them.
Year 5 and 6 will be led by Mr Senior for their Music lessons, who will teach them to play recorders, along with other music learning.
Instruments will be loaned out to children, who should take extra care of them, to make sure they don't get damaged or lost.
We will also take part in the Young Voices concert at Manchester AO Arena on February 8th February 2022 - the songs and dances can be found in 'Pupil Zone' under 'Young Voices 2022'.
Fun Stuff
A new year brings new freedoms and now opportunities to have fun in our learning. Firstly, on Monday 13th September we will be celebrating 'Roald Dahl Day' in Mersey Class. If children wish to dress as a Roald Dahl character for the day, they are more than welcome- staff certainly will be! The day will include lots of fun, interactive and engaging activities to celebrate one of the UK's favourite authors.
Mersey staff are looking into the possibility of a number of trips and engagement activities to enhance learning in every subject. We already have an 'Escape Room' day booked for Mersey class and are in the process of booking a trip for Mersey Class to support learning of our first topic: World War 2. Please look out for more communication regarding these as it becomes available.
Curriculum
Staff have been very busy over the summer holidays on changes and revamping our curriculum offer for the children. This is an exciting time for Thornsett, but means a definite shift in the way learning is brought to children and the way we expect children learn. Lots of work will be done about this with children in the coming weeks, but information will be sent home with children in the first week of term, so please look out for this in book bags.
To support you as parents with this, we would like to invite you to parent welcome meetings for Mersey Class (one for Year 4 and 5 parents and one for Year 6 parents) towards the end of September. Please look out for more information about this within the first couple of weeks of term.
Year 6 SATs Booster Classes
Mersey Staff are pleased to be able to offer booster sessions for Year 6 children, to support them on their journey to SATs tests at the end of the year. All Year 6 children will be invited to join in these sessions, which will take place after school on Monday and Tuesdays, stating after October Half Term. Mire information will be sent out closer to the time.
CLICK ON THE LINK BELOW TO FIND THE YOUNG VOICES 2022 SONGS AND LYRICS:
Examples of learning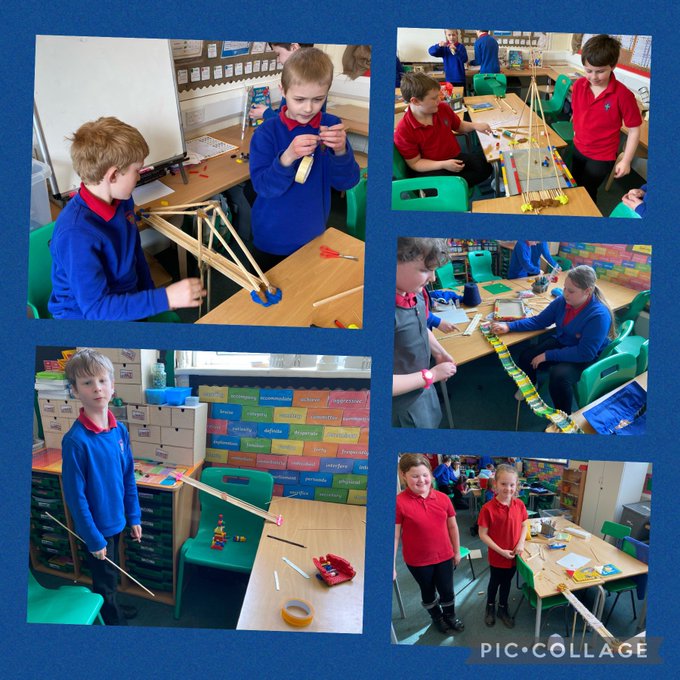 Designing and constructing bridges.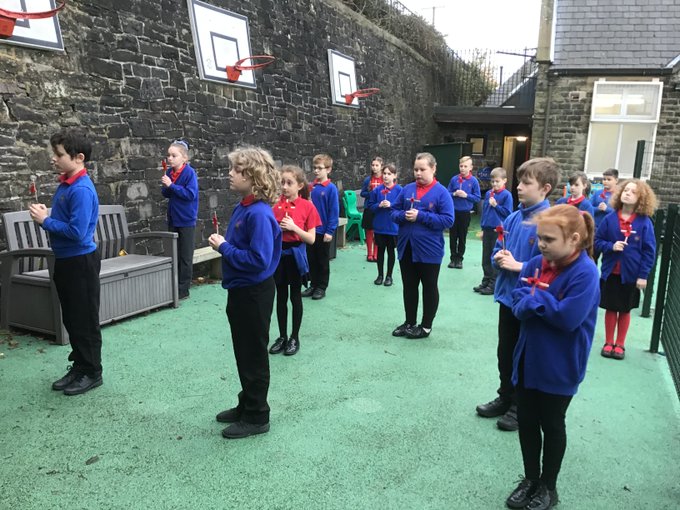 Remembrance reflections.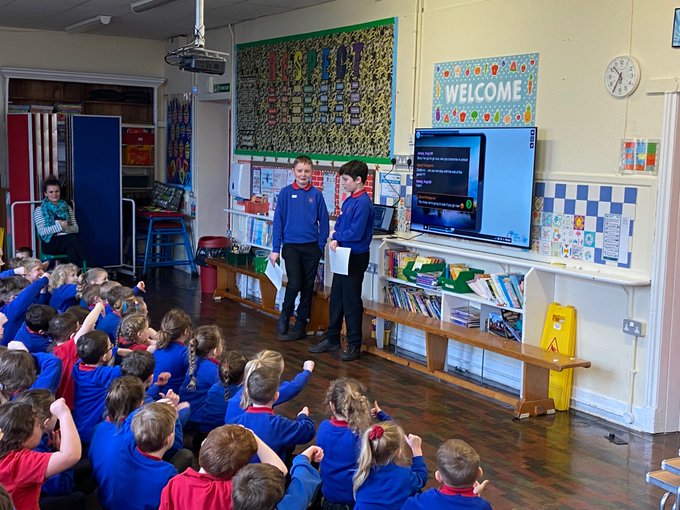 Our Year Six I-vengers lead an Online Safety Assembly.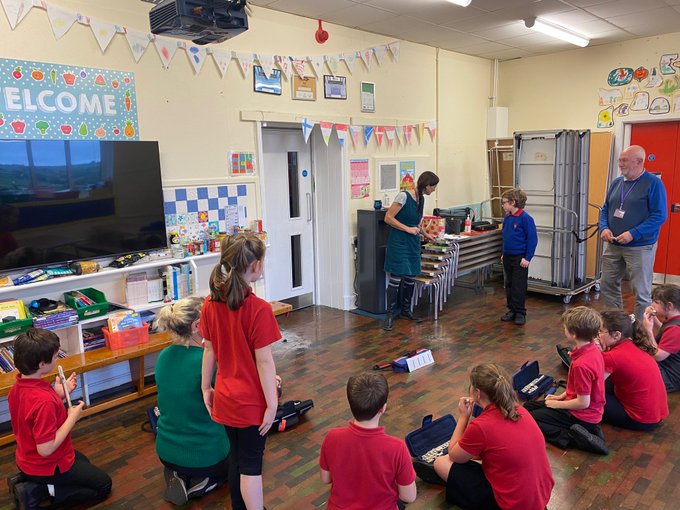 Year Four Clarinet Lessons.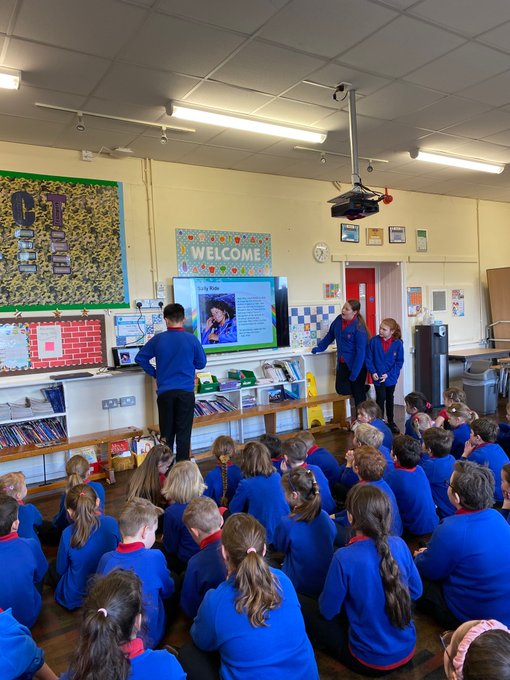 Leading Assembly to celebrate diversity.