Autumn 2021
Welcome back to Class 3 which is now going to be called Oak class! This year the children will be taught by Mrs McGuckian Mon- Thurs and Miss Raza on Friday supported by Miss Bramwell and Miss Andrews. Miss Kelly is continuing to give extra support to children's emotional well-being too.
We have a lot of exciting things to look forward to during the year. This term we are studying Egypt with a focus on History and Geography. We have an Egyptian sleepover in school planned for Friday 19th November. We are hoping to visit a museum for an Egyptian workshop day.
We have music lessons again this term and this time we are learning the clarinet!
If you have any queries or concerns, or your child is worried about anything, please phone or come and have a chat with staff.
PE
Those children in Oak Class who are not confident at swimming 25 metres will be taking part in swimming lessons beginning Mon 20th Sept. The children who do not need to swim will have a PE lesson in school instead. All children will have the P.A.S PE lesson on Thursday afternoon.
Homework
Depending on the group your child is working in, there may be homework set for that group for spelling or maths. Please can you support your child to complete the homework and return it to school on time.
If you would like to see what we are studying this term in Oak class, please click here.
Congratulations Class of 2021!
We are all so unbelievably proud of you. You have worked so hard and deserve a summer filled with sunshine and fun!
We will miss each and every one of you and we have no doubt whatsoever that what ever your futures hold, you will go into them with strength and just a little bit of sass.
Love from,
Your Newtown Family
Here is the video of the Ukulele concert that Class 3 put on during the final week. This must not be shared outside of google drive or this website.
https://drive.google.com/file/d/1i8Ux0nBTtNlyErh3e7kk4W05-uNcgJoD/view?usp=sharing
THE LEAVERS VIDEO- CLASS OF 2021
OUR PRIMARY SCHOOL YEARS VIDEO
Interview your teacher!
While we are not at school, the staff at Newtown will be recording and creating an interview each week. We have asked the children to send in questions for us to answer.
If you have any questions for next week submit them here - https://forms.gle/pQacneU8H1Hnz5816
Thank you and enjoy!
The Teachers!
A warm welcome to Class 3.
Class 3 is a mixed Year 4,5 & 6 class taught by Mrs McGuckian. Our teaching assistant team also support us regularly in our learning throughout the week.
Follow the link below to access Young Voices 2020 resources:
In Science we are learning about Light and how we see.
We worked in groups to create shadow puppet plays with a Polar theme.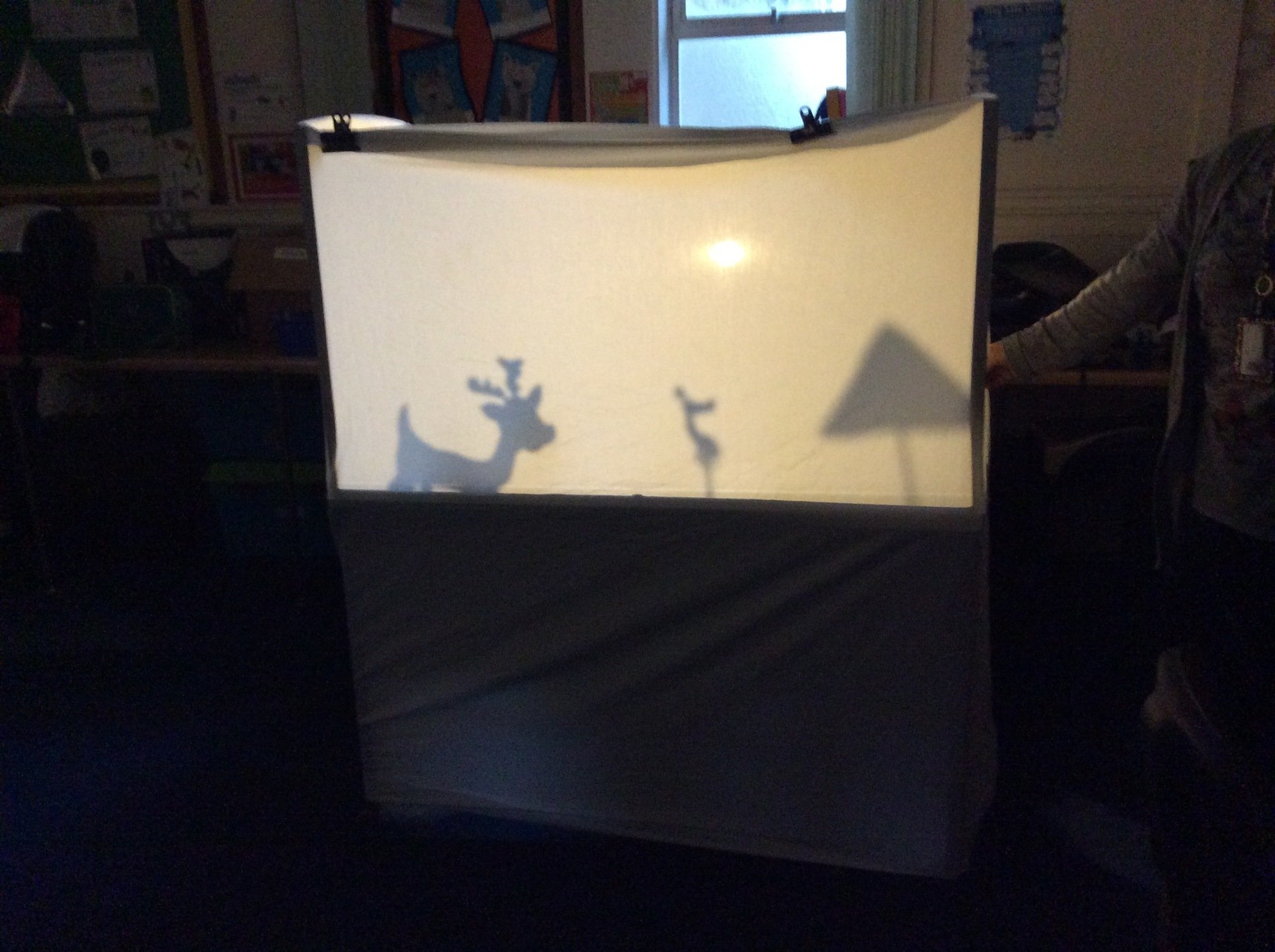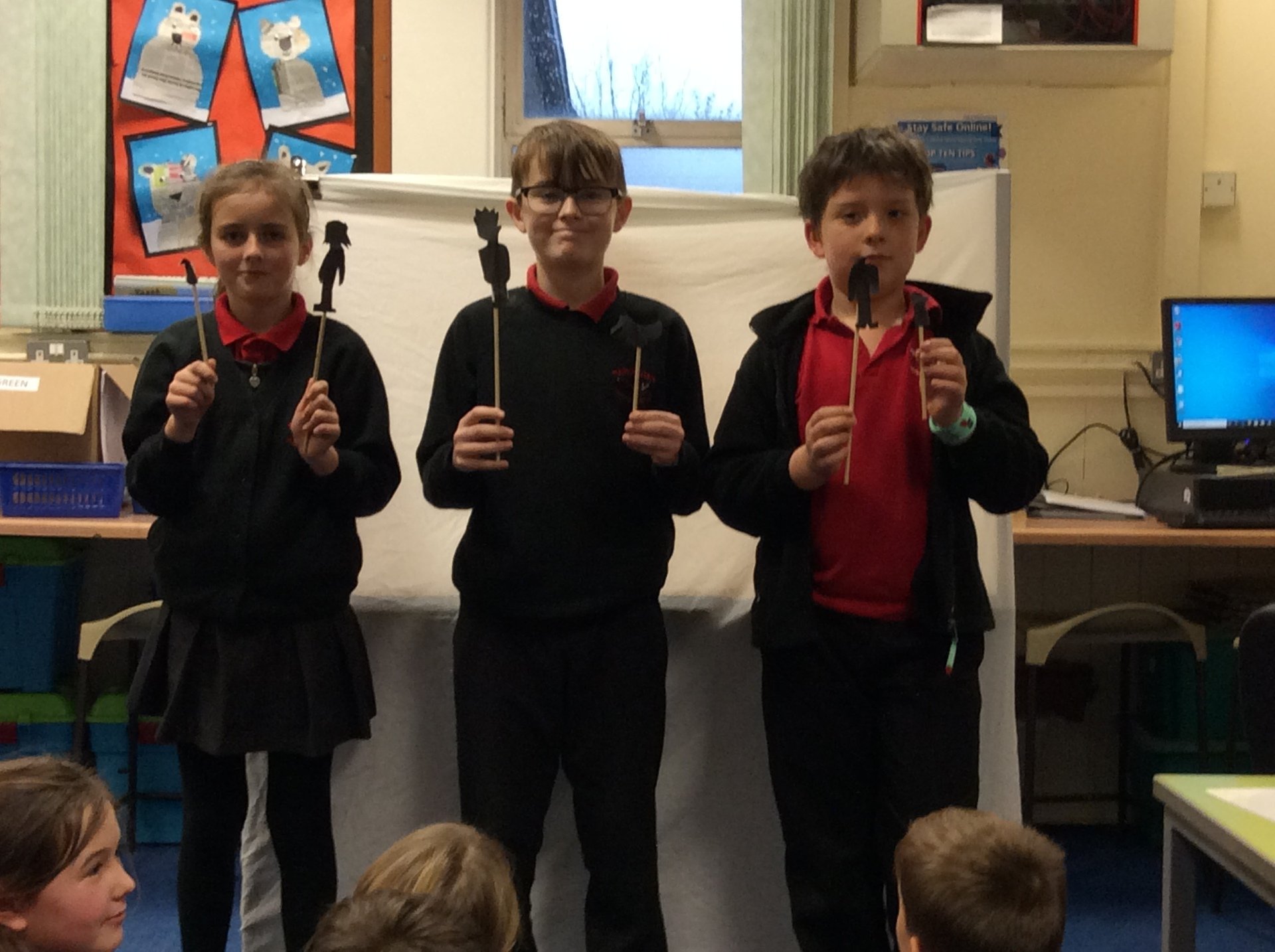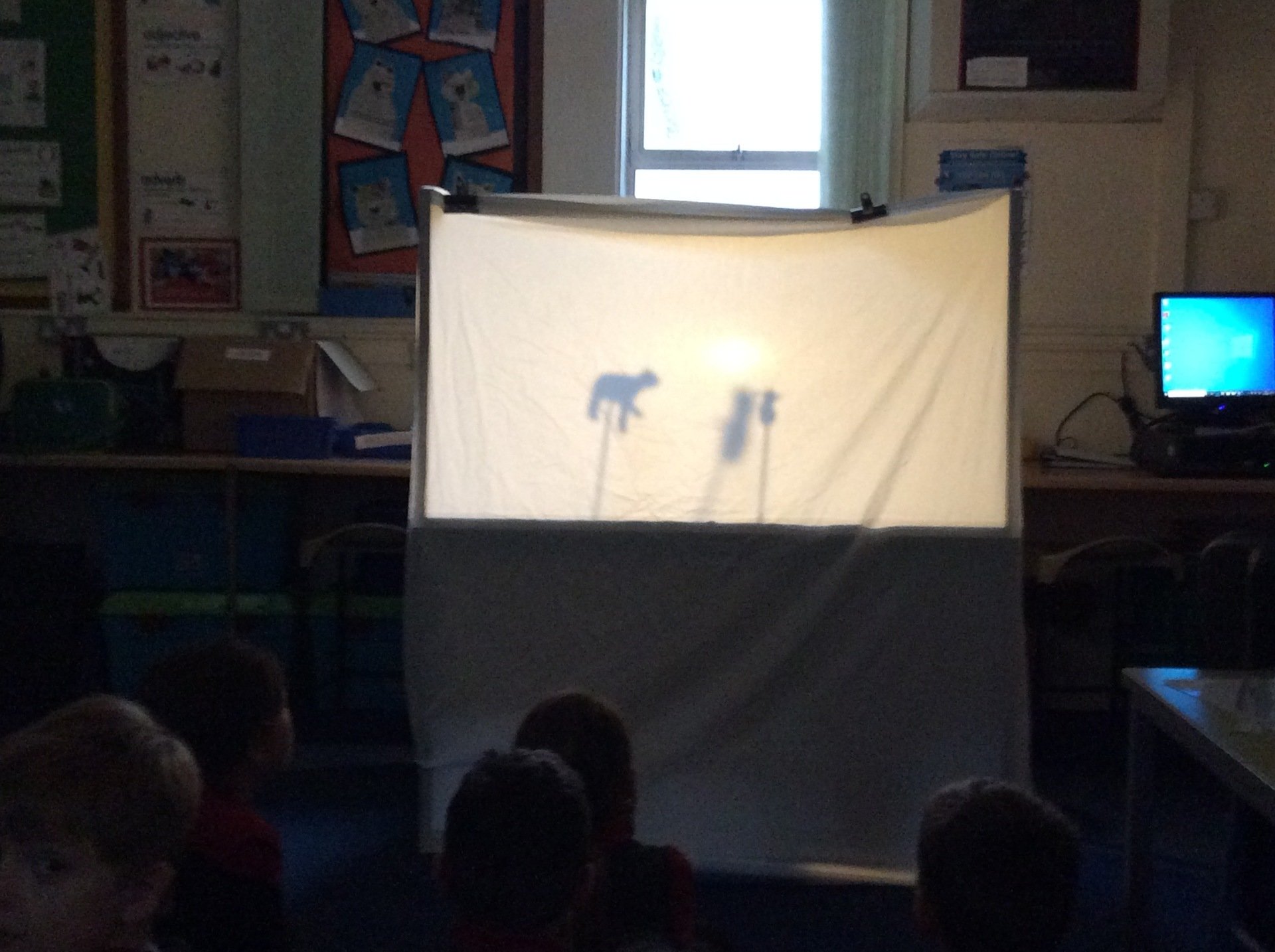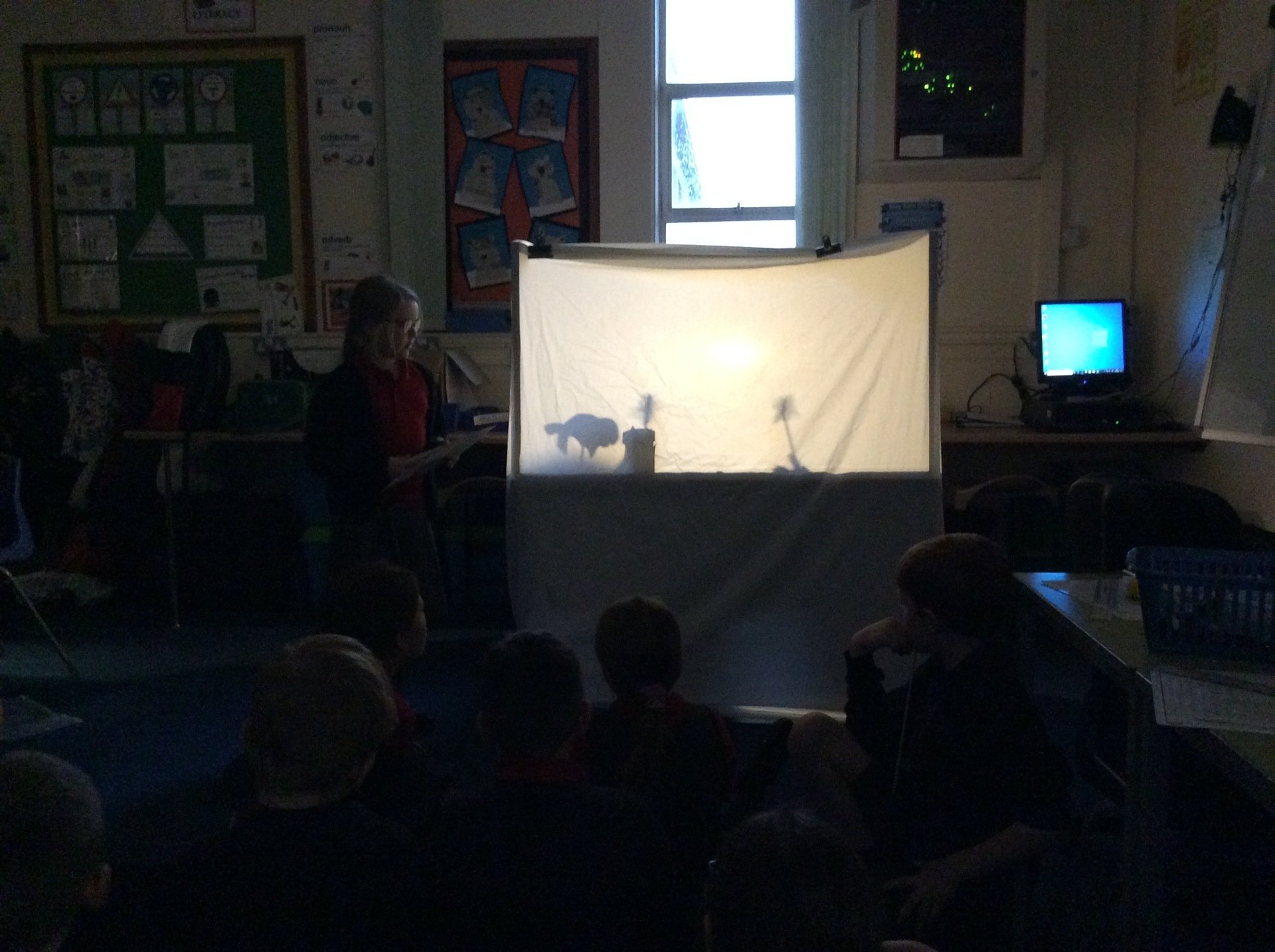 We have enjoyed making some fun glasses and writing instructions for them.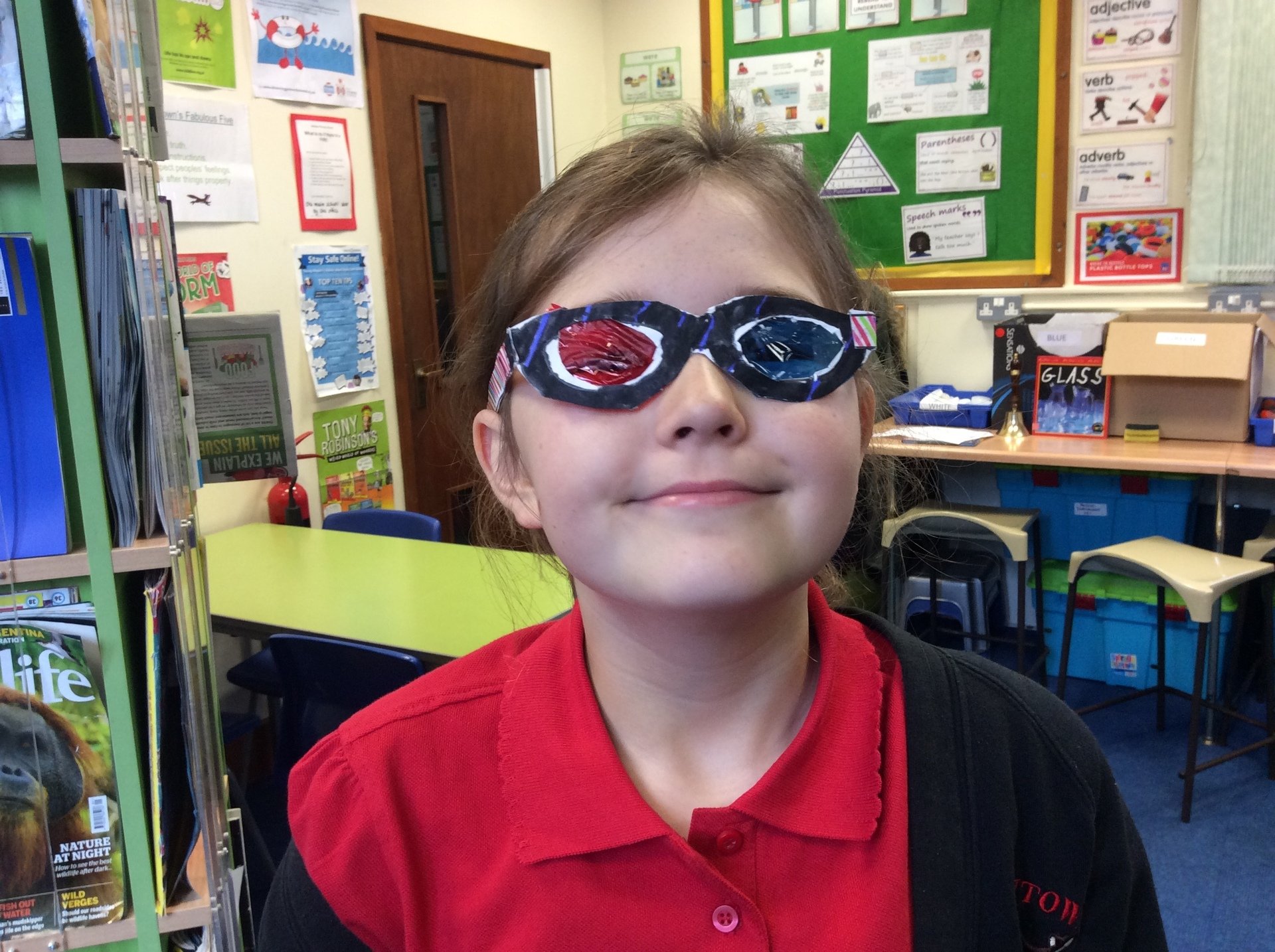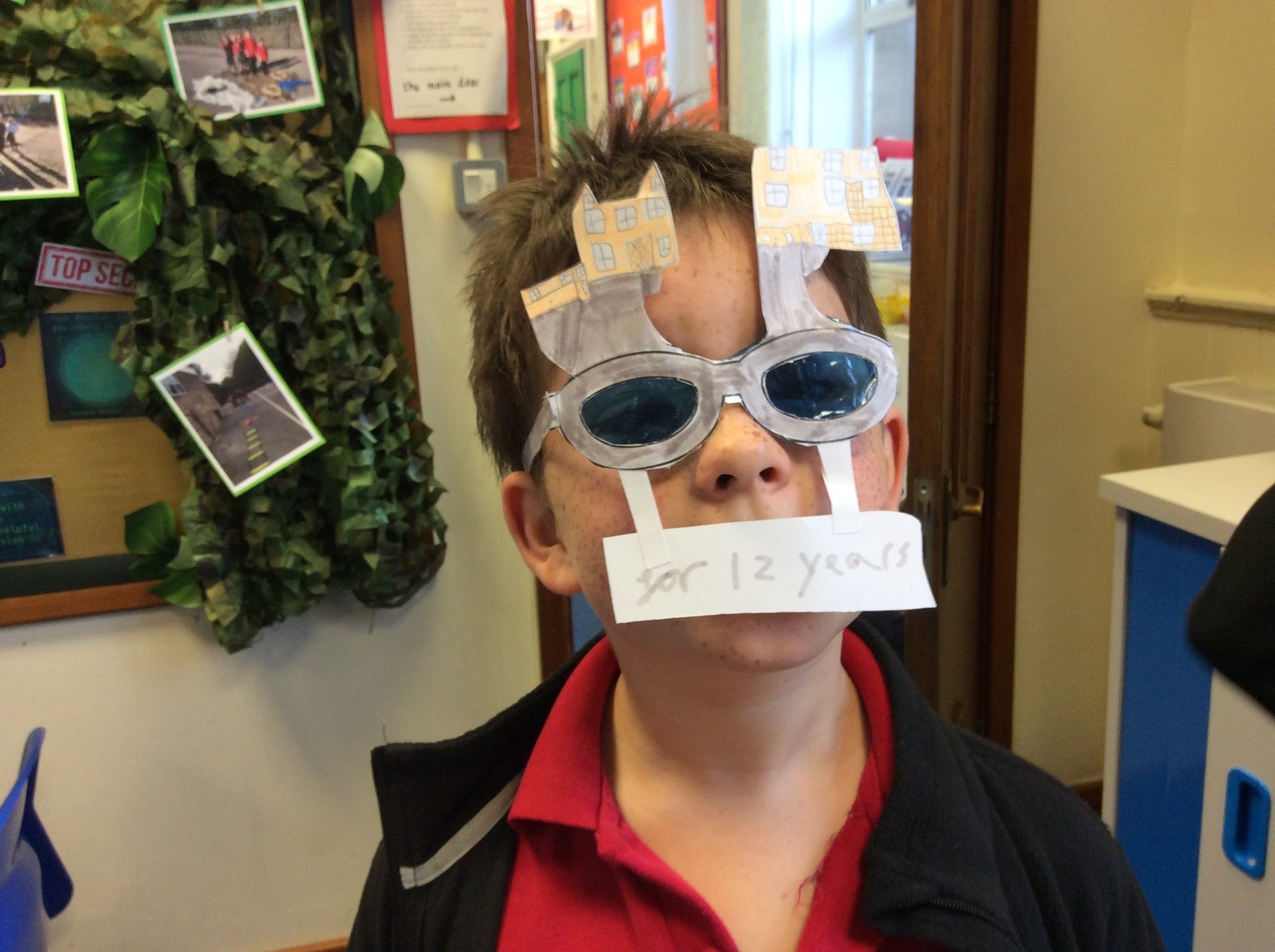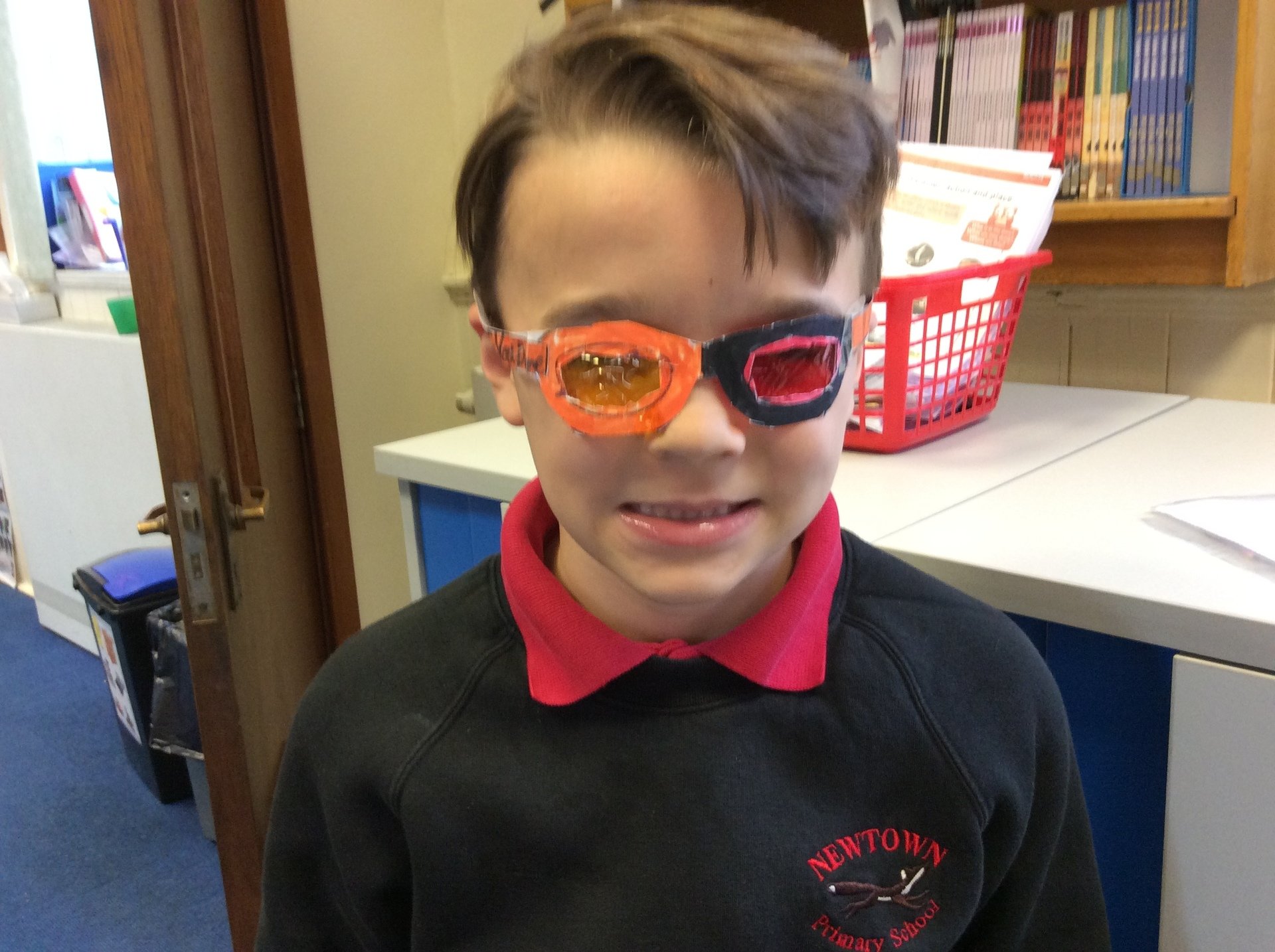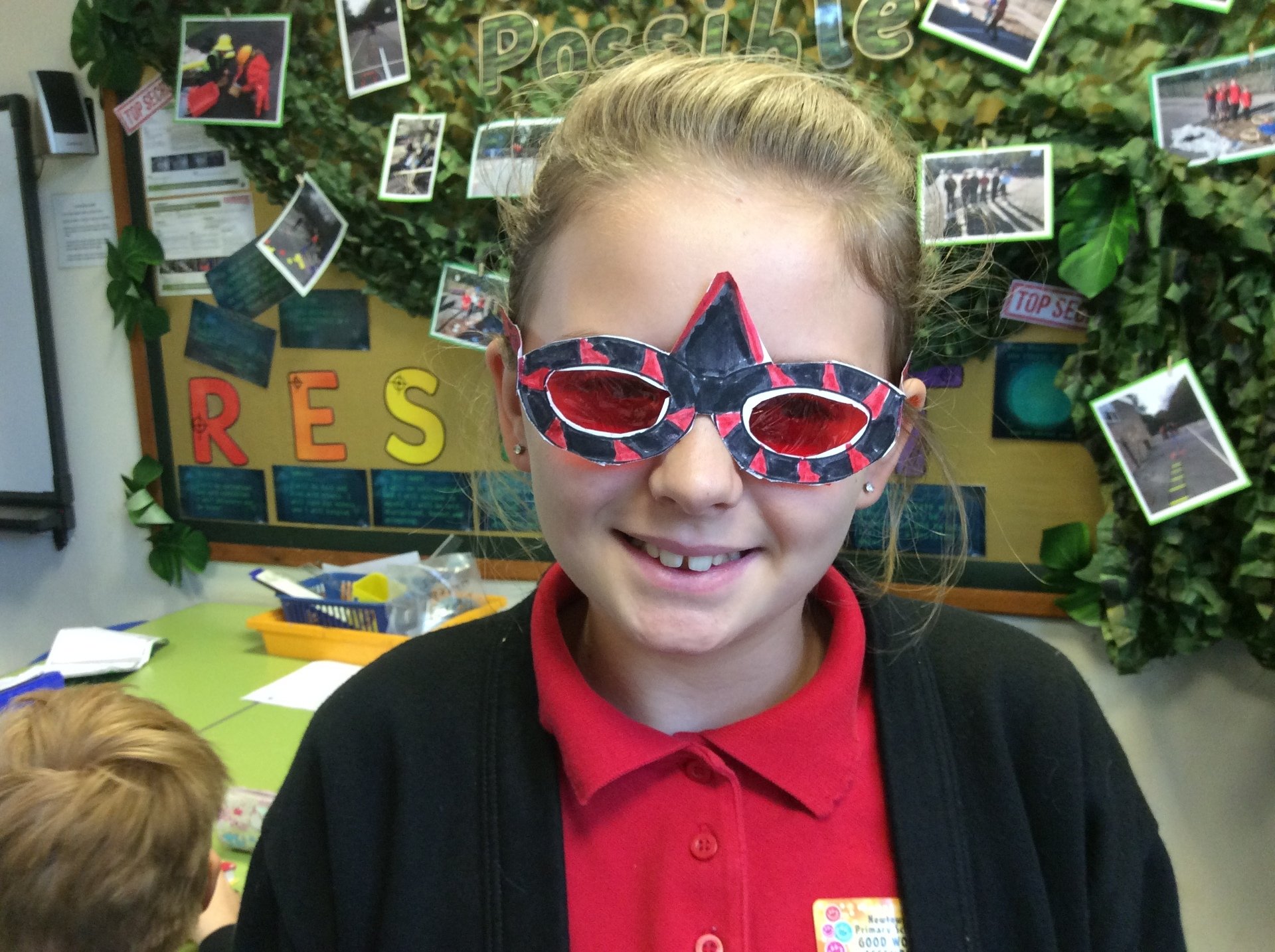 October 2019
Our new school year is underway. We are promoting RESPECT values in the Federation. Today's lesson used Commando Joe resources to complete a paired blindfold task. The children used teamwork, perseverance and communication to be successful.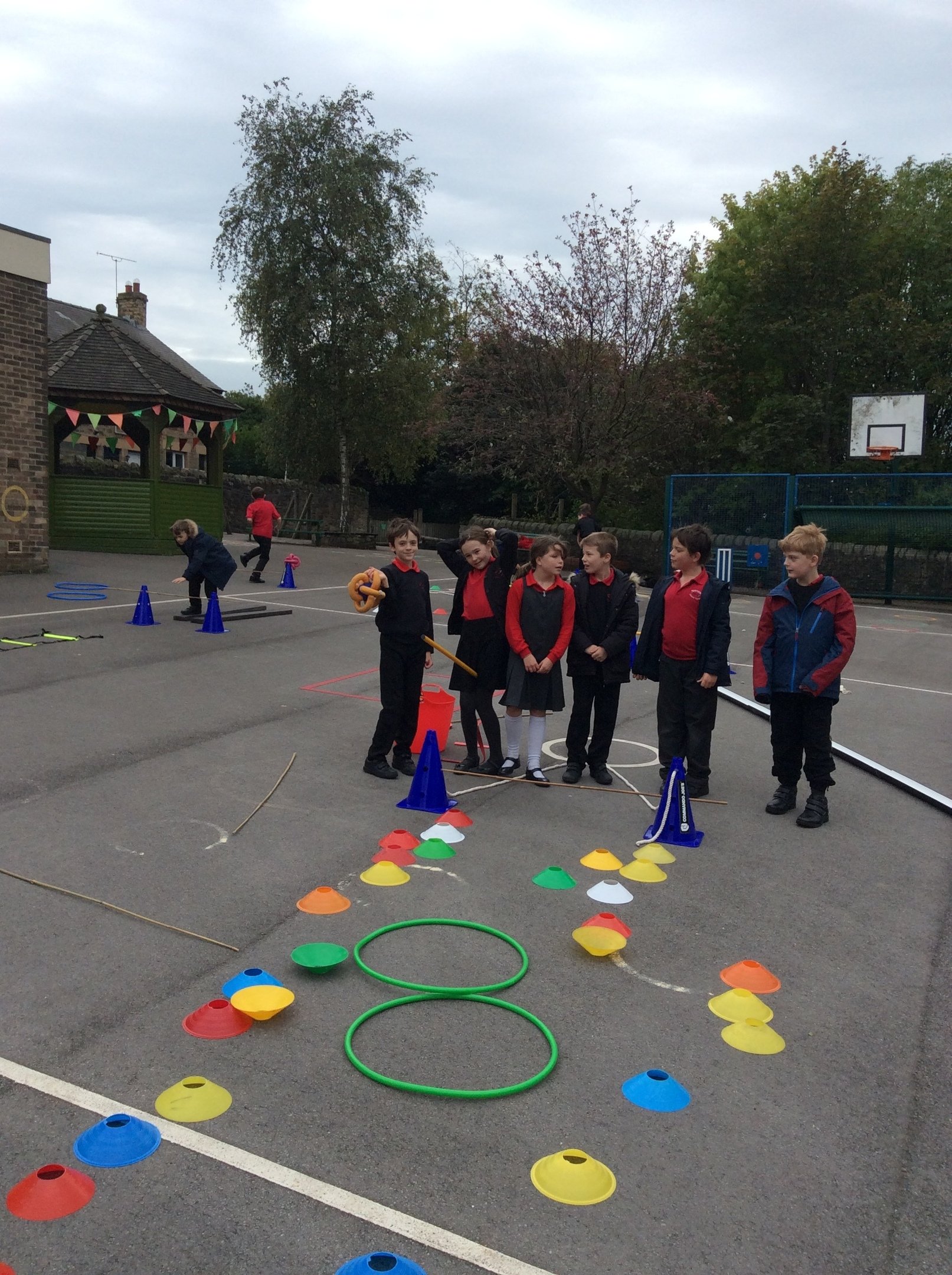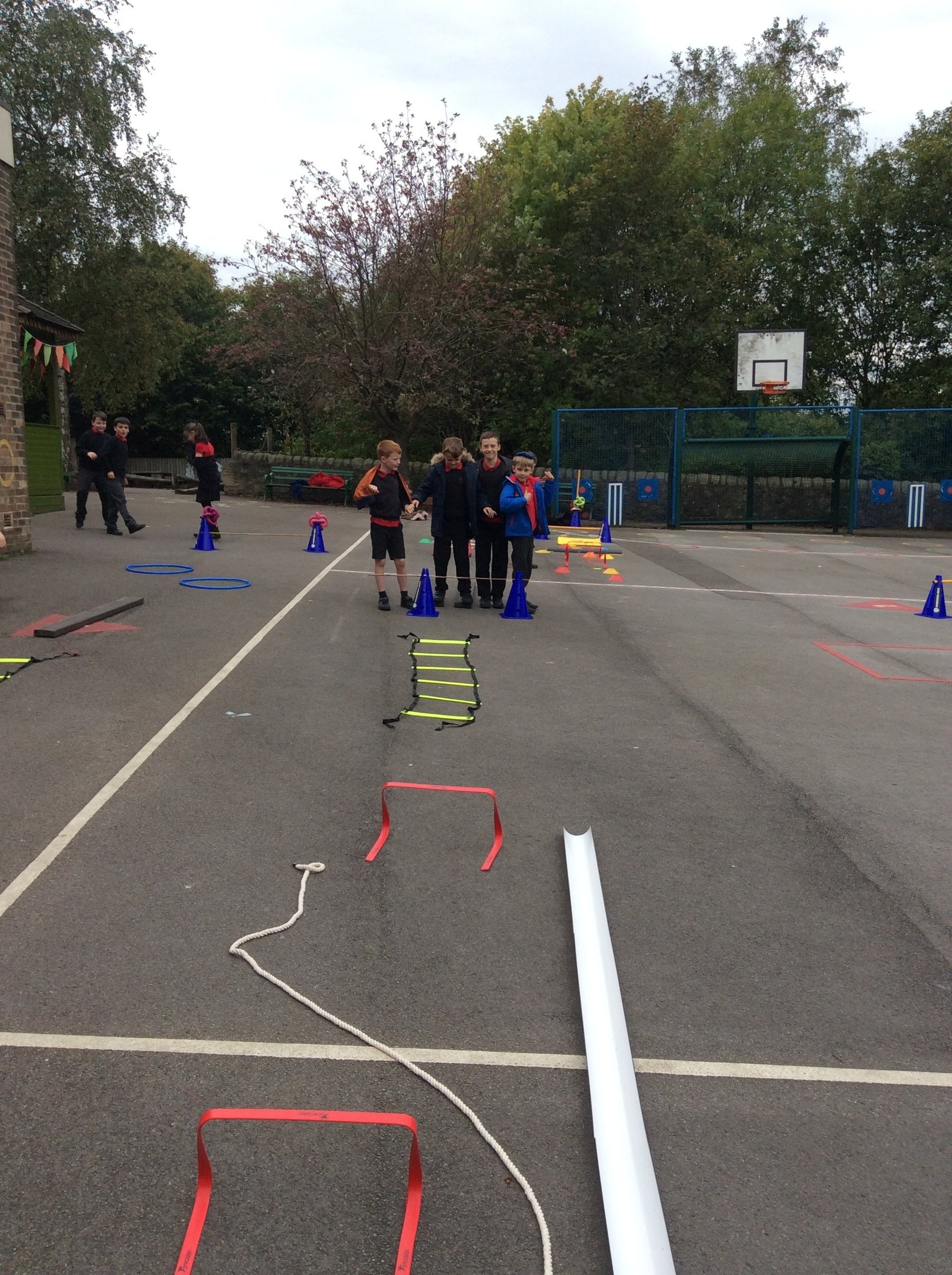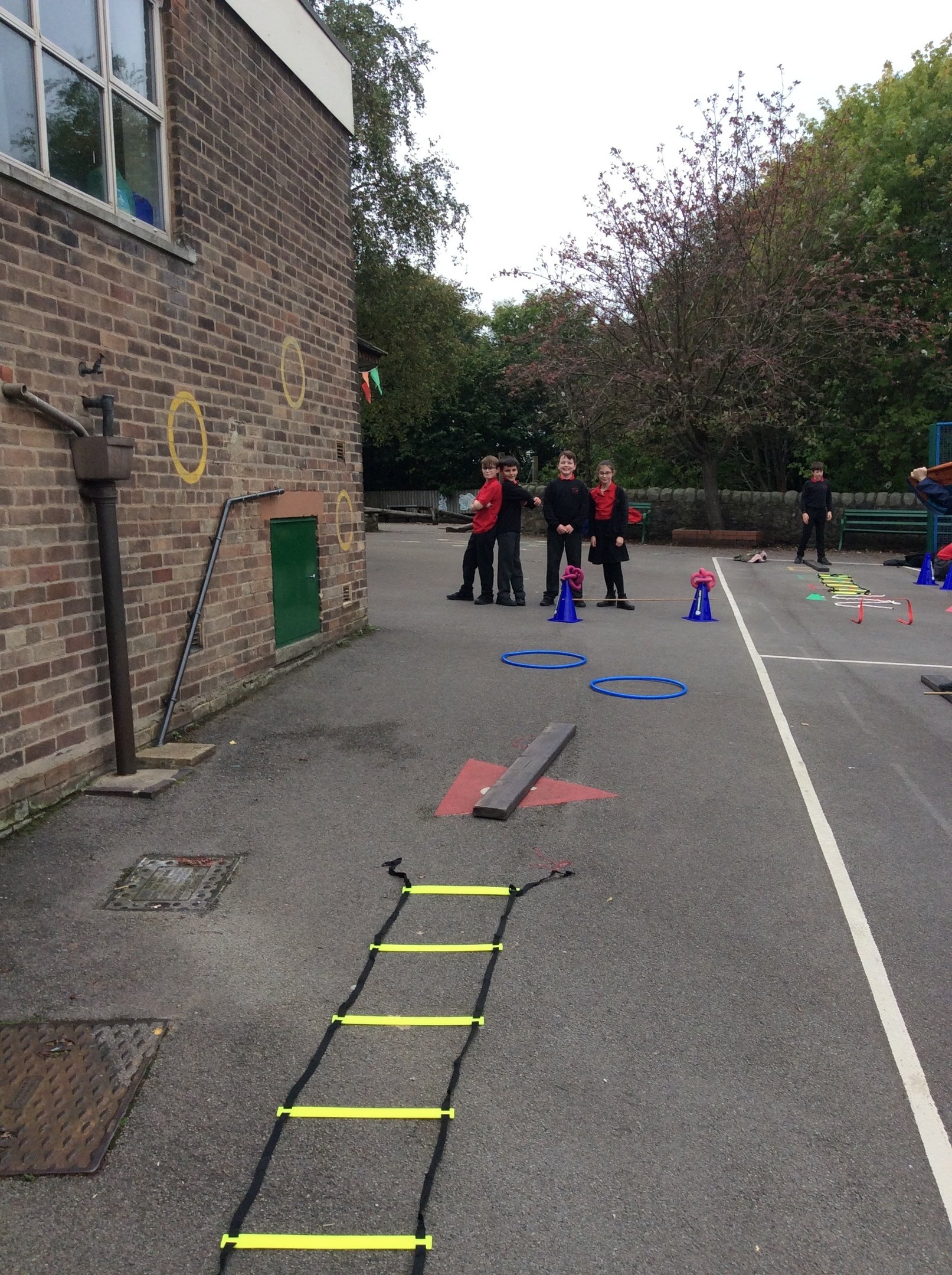 Friday 14th June
We had an eco day led by Ann. We learned a lot about rubbish, recycling and reusing waste. We had a lot of fun making hedgehogs. We did a Dragon's Den presentation using objects that had been re-used or recycled.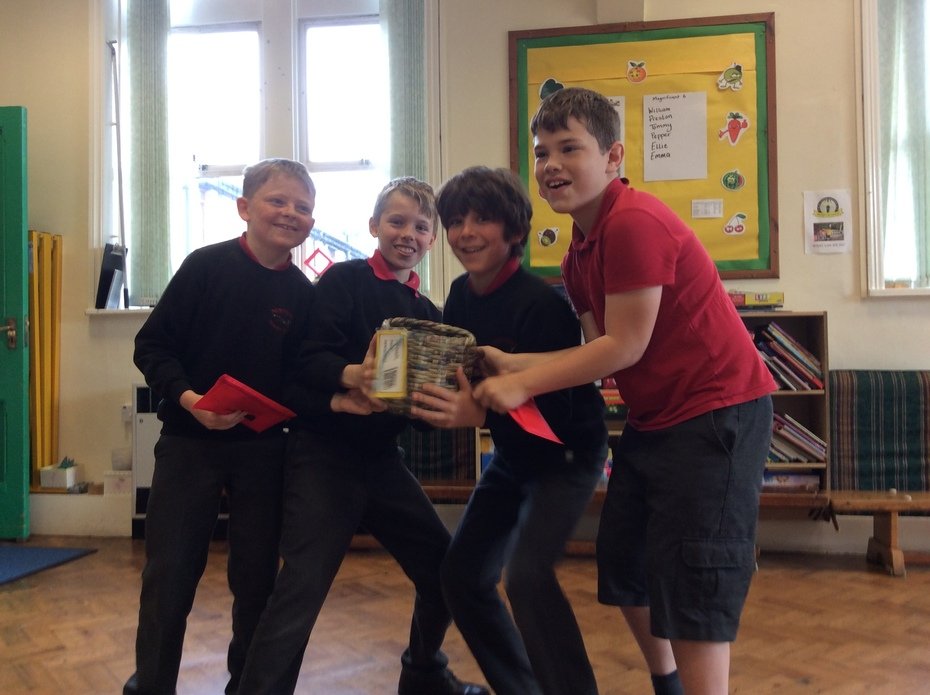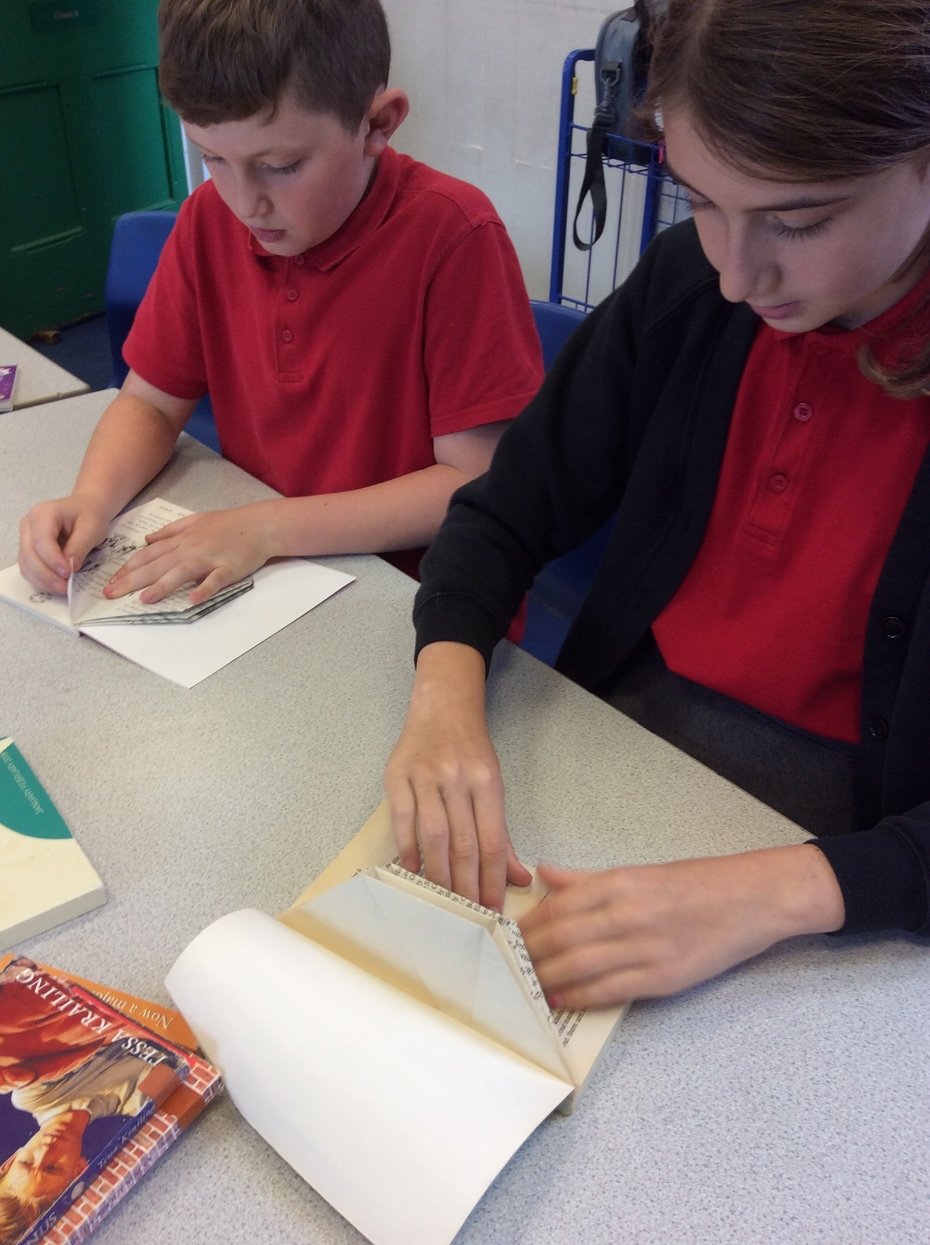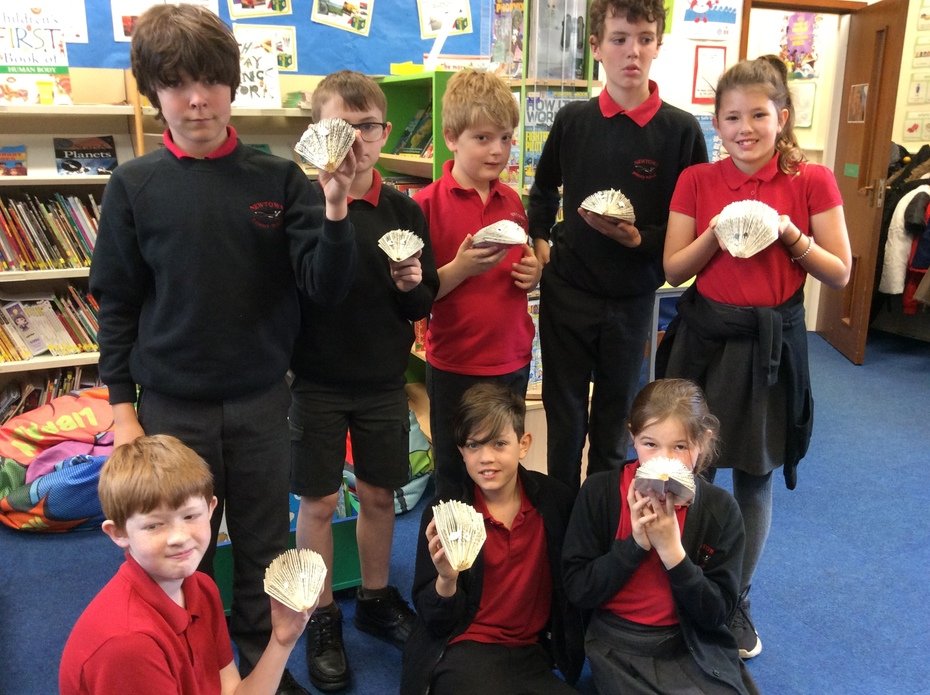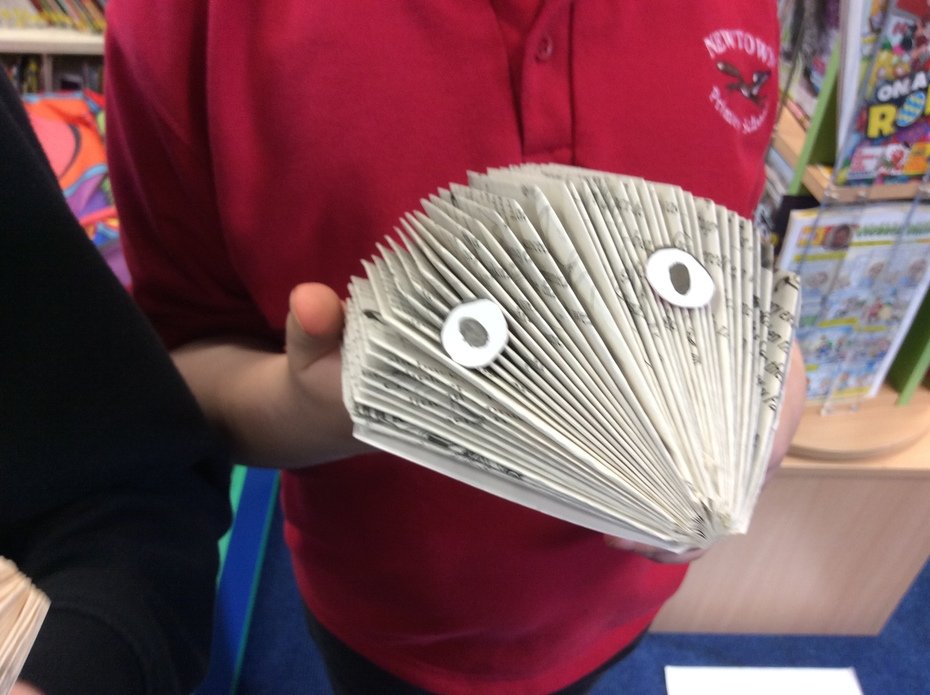 Mon 20th May. As part of our Anglo-Saxon topic we went to Shield Tree Wood Forest School to take part in an Anglo-Saxon day. In the beautiful woodland setting we had a wonderful day of learning and imaginative play. The children really enjoyed themselves.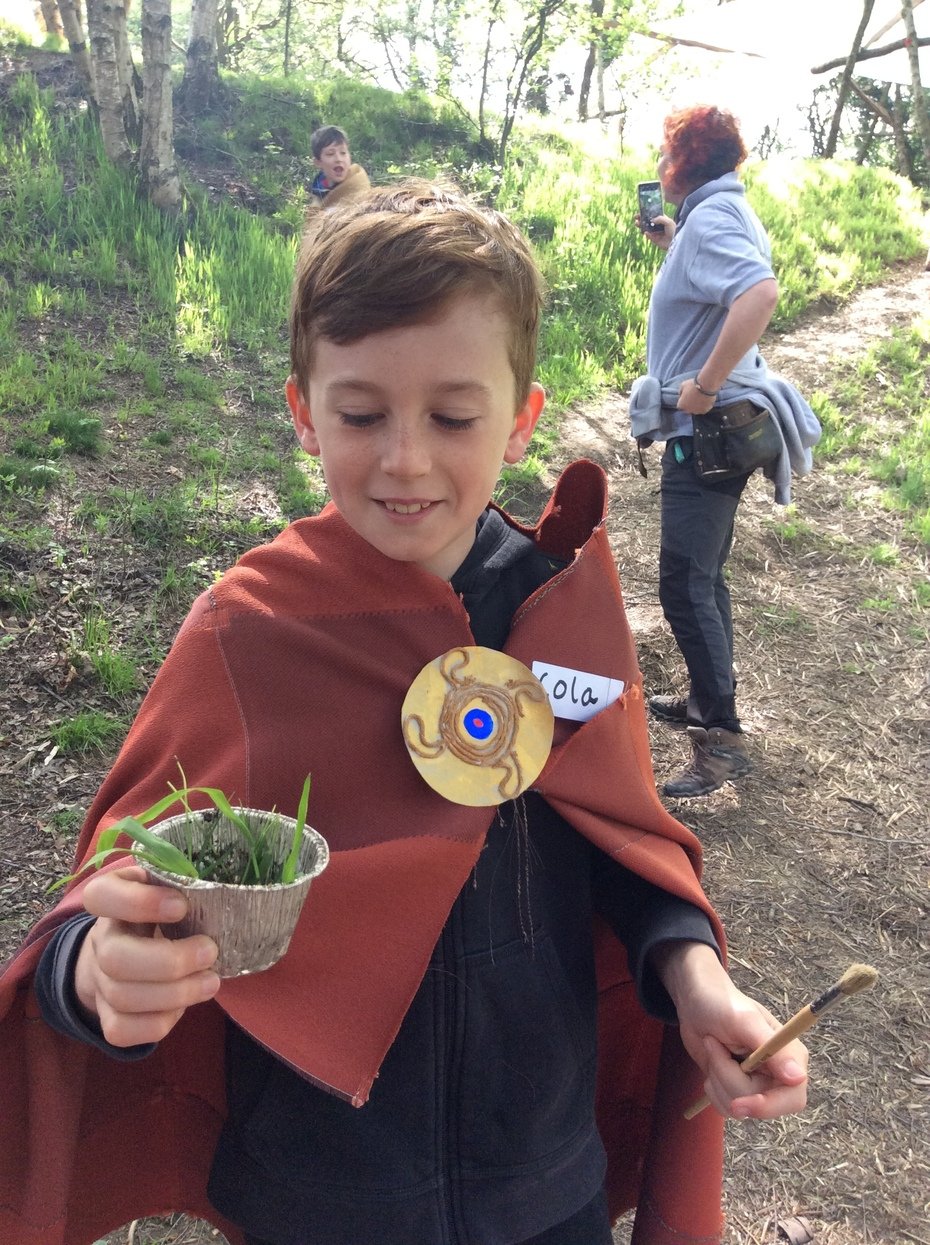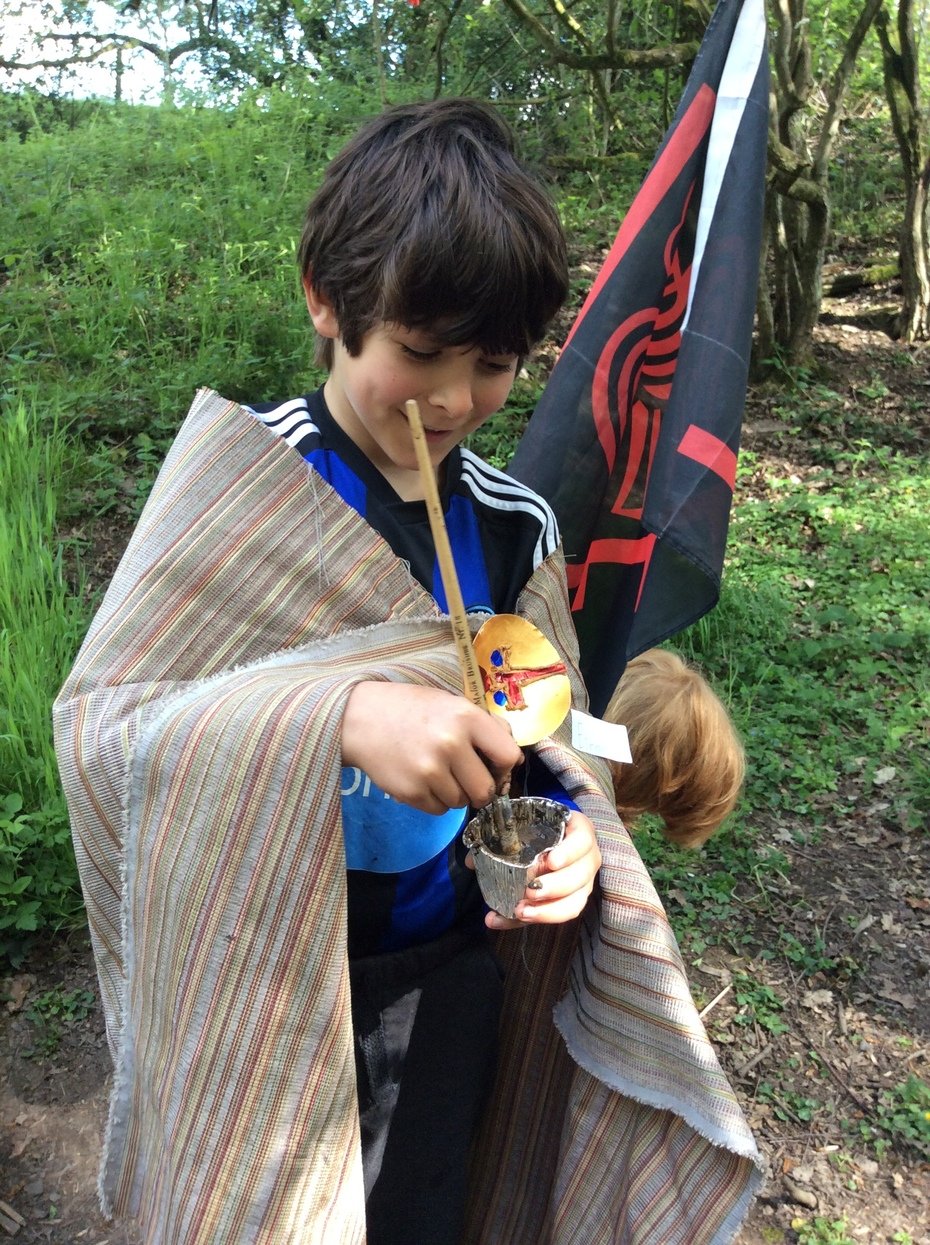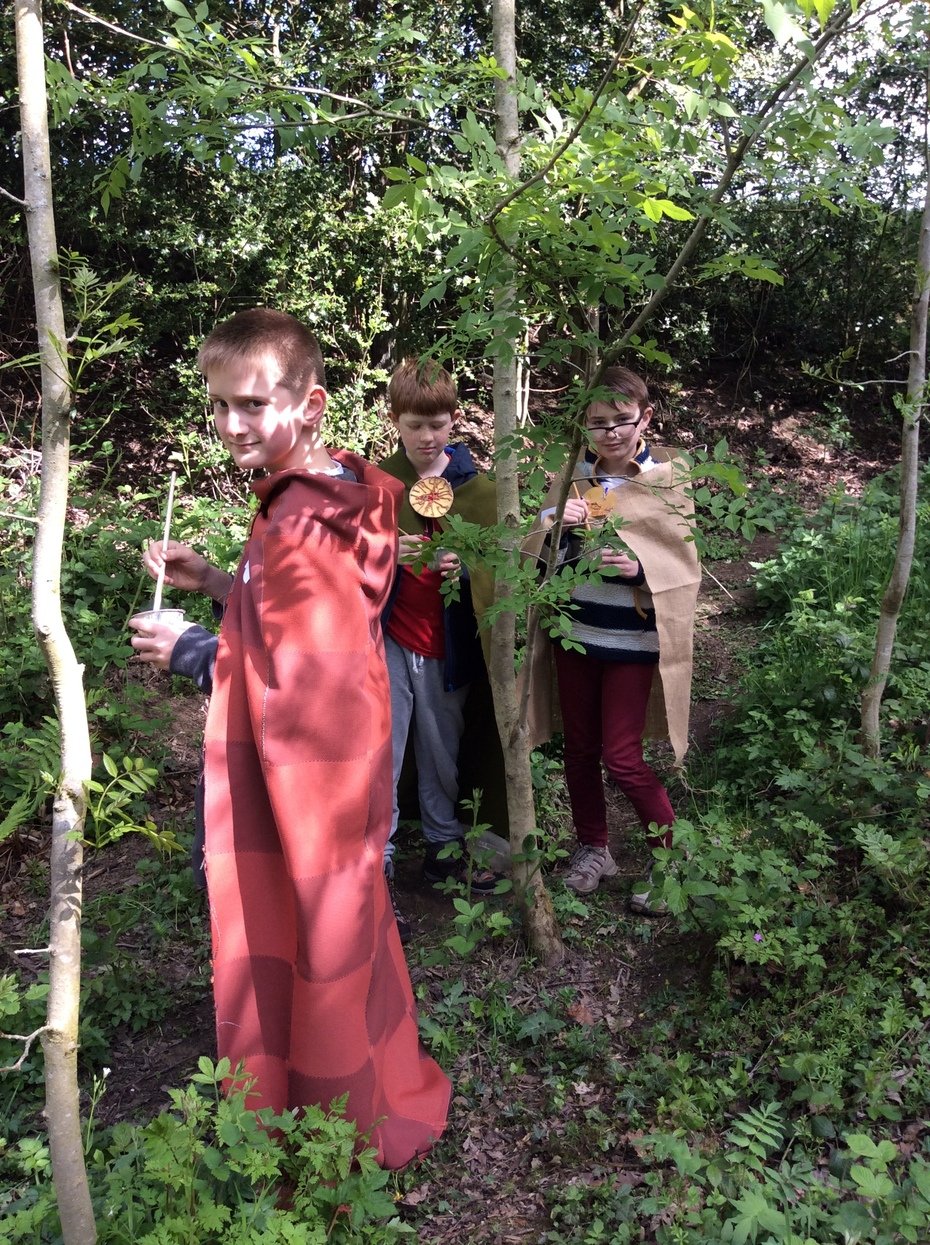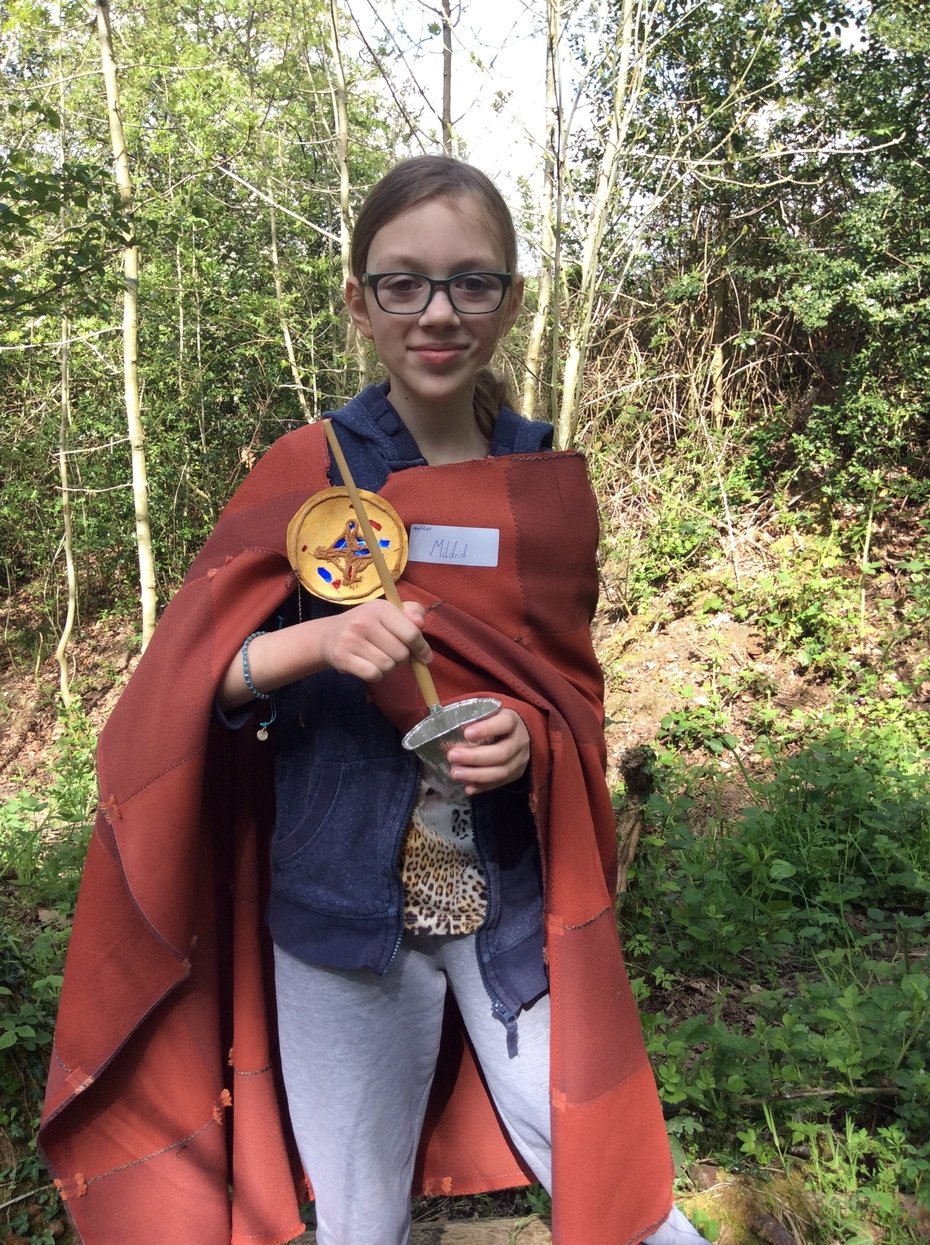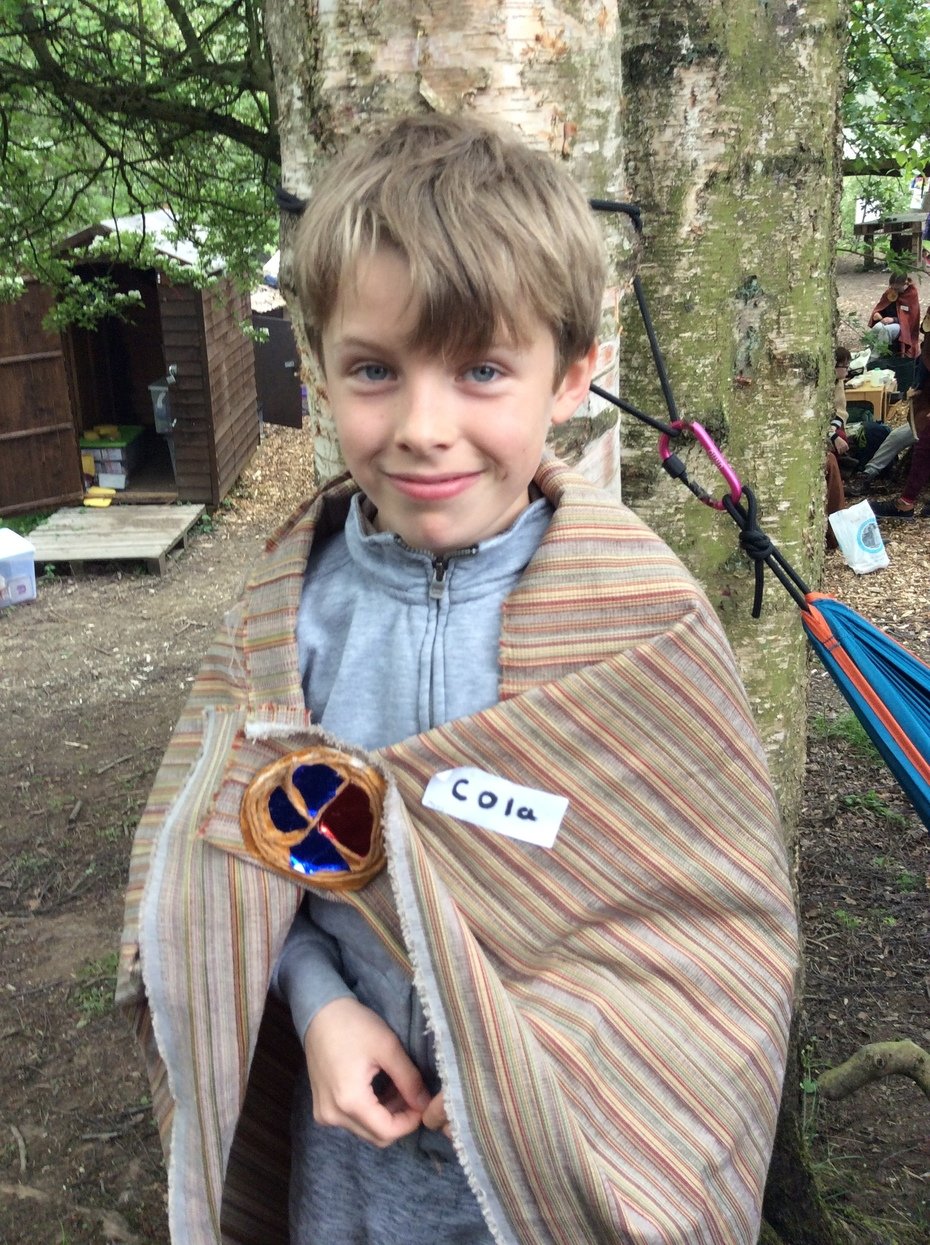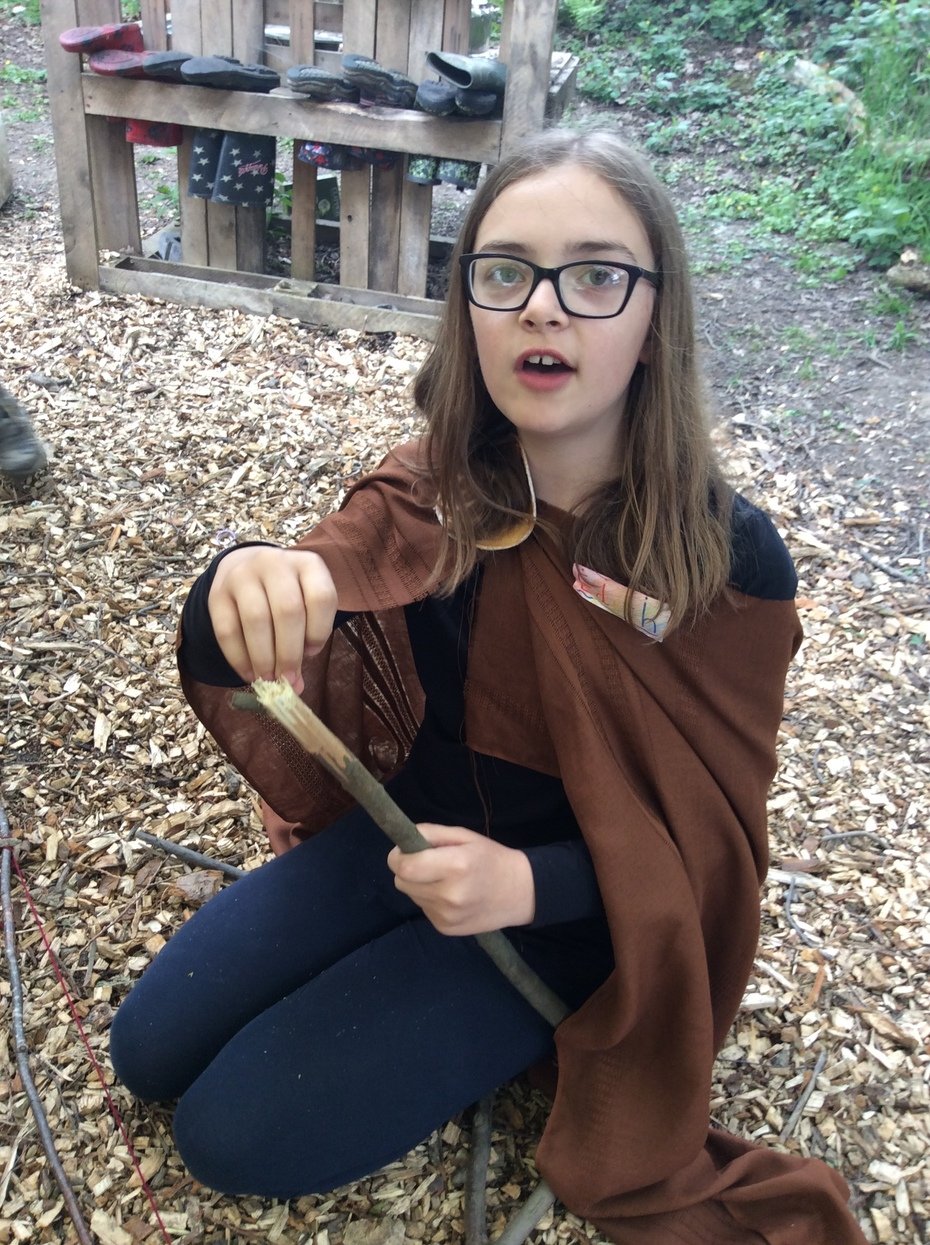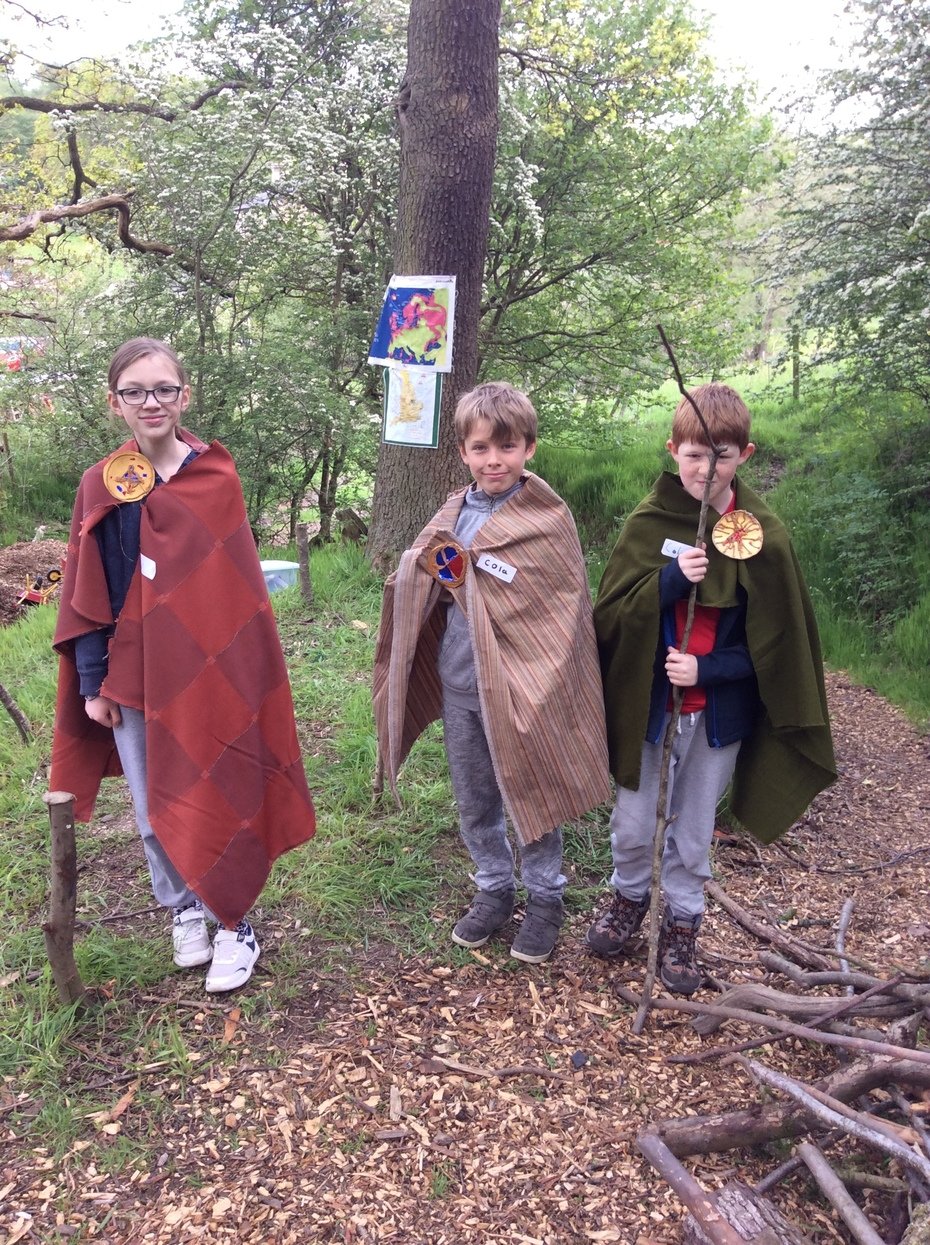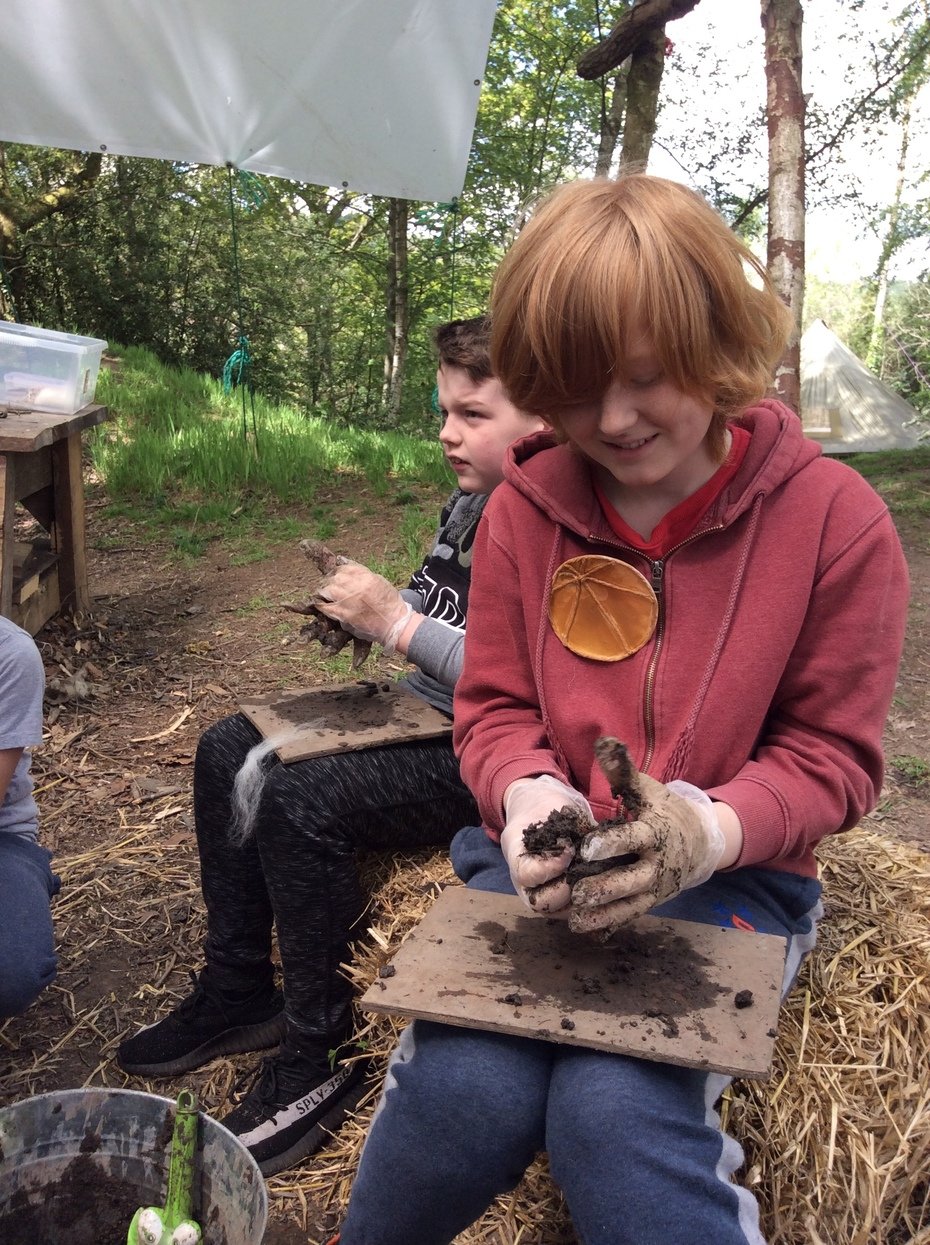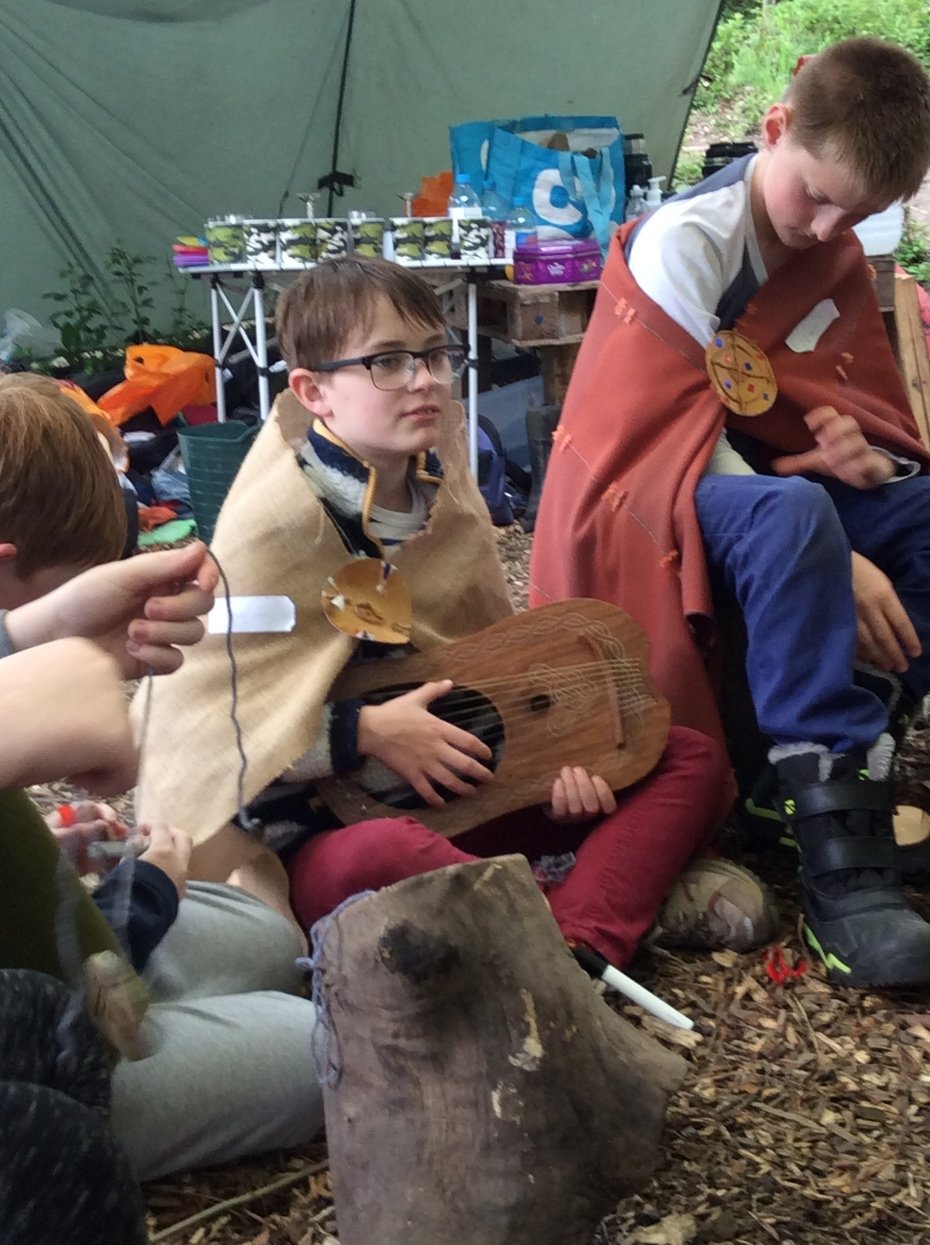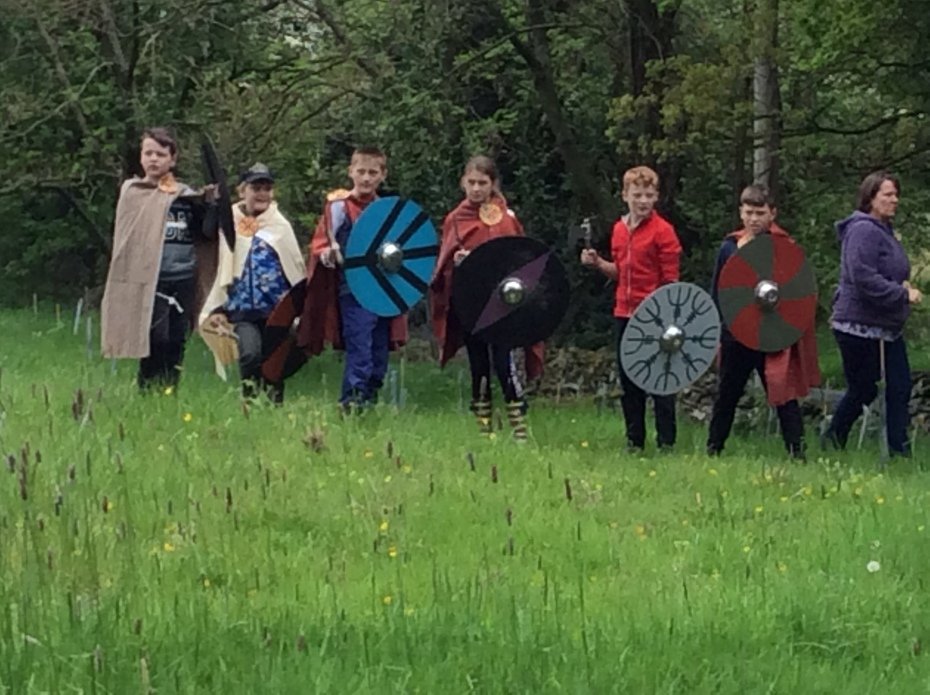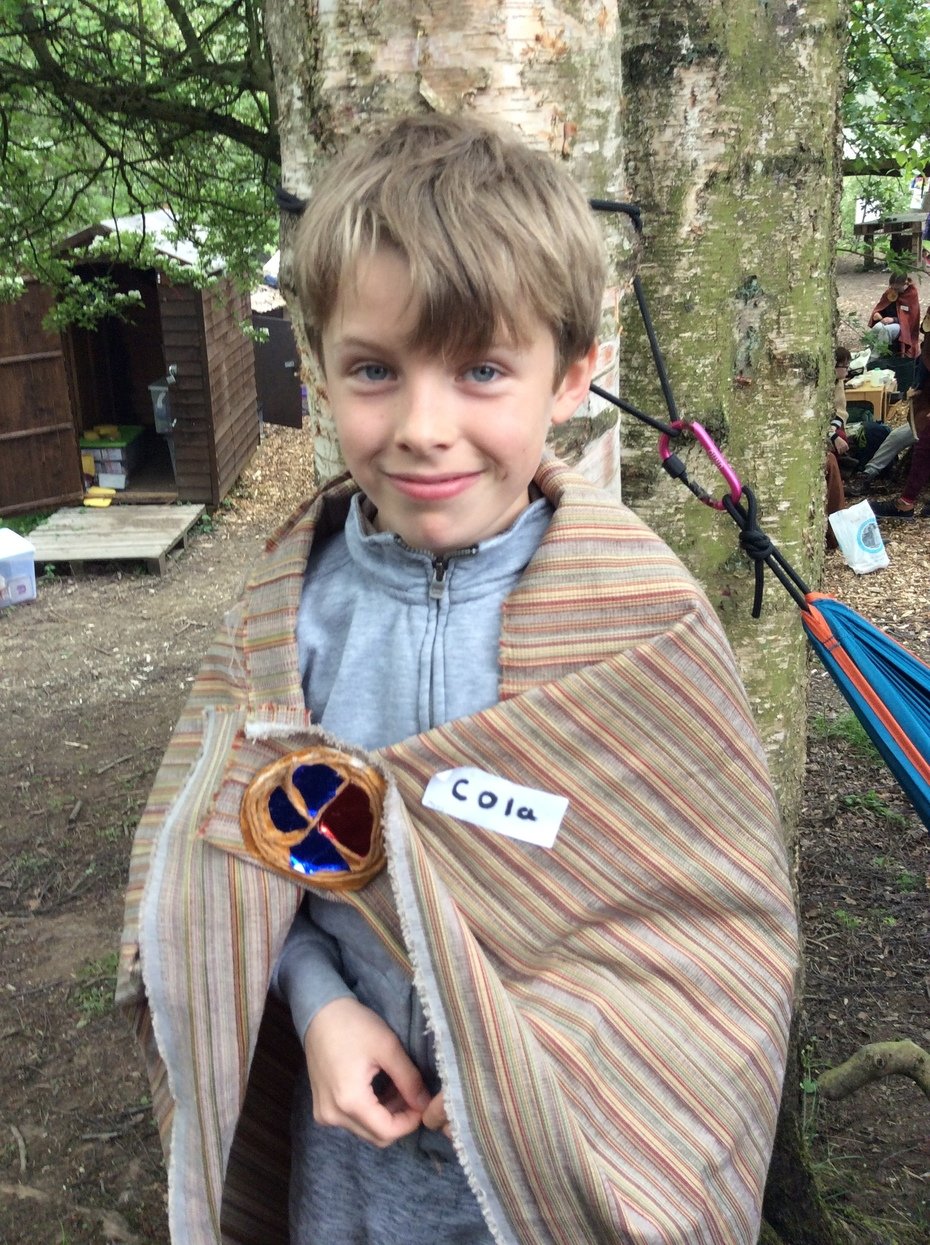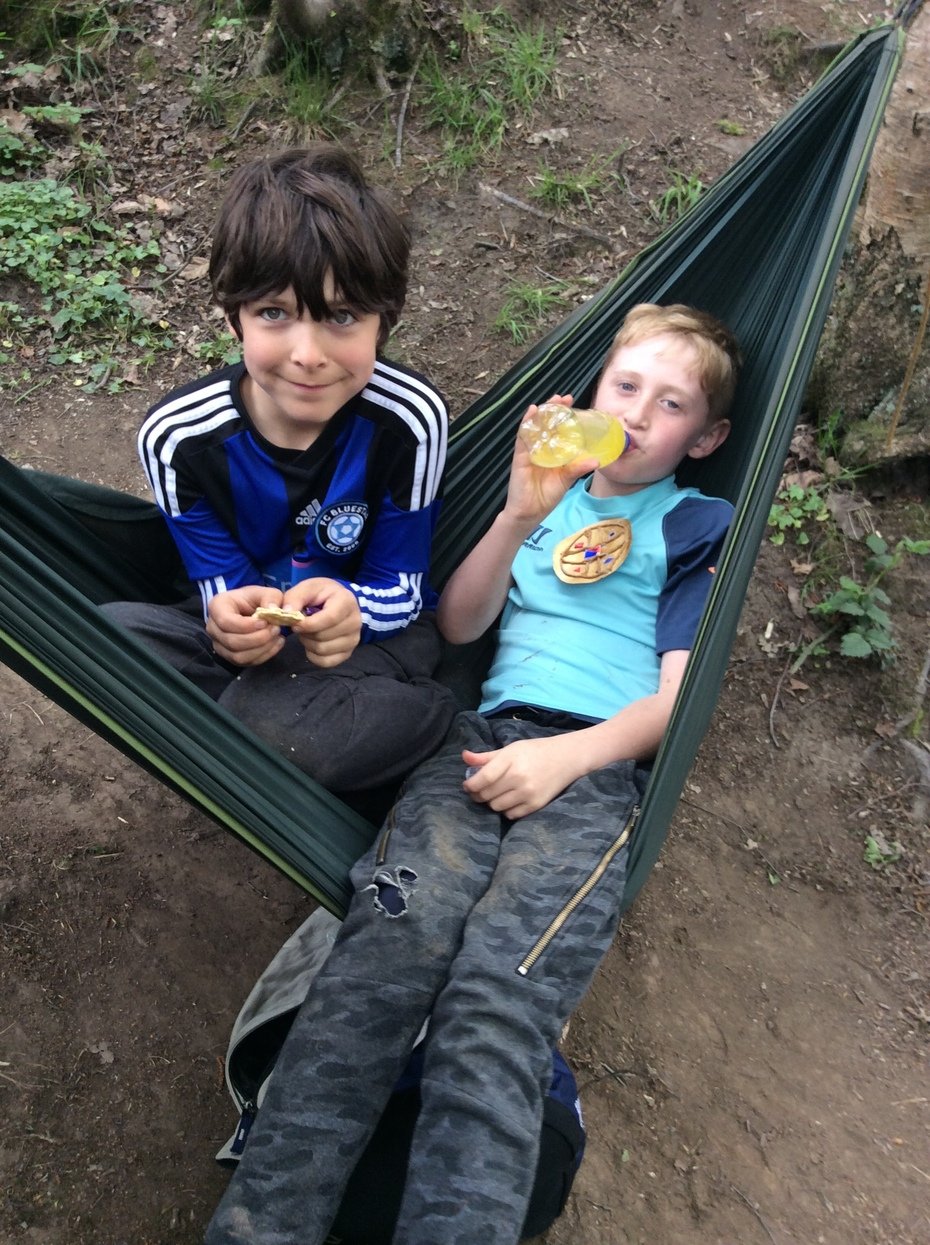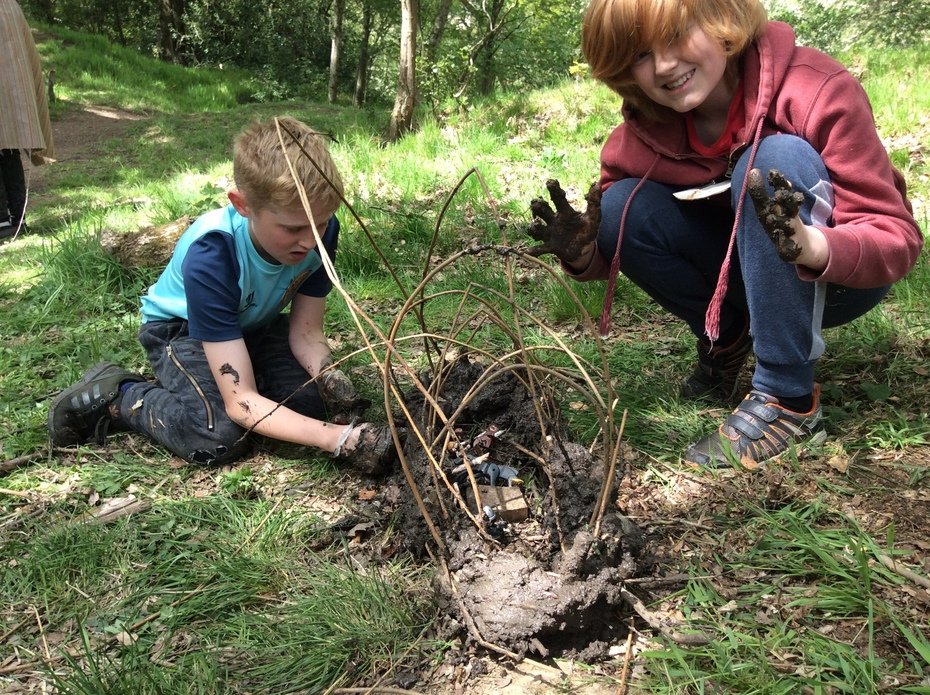 Friday 3rd May. We had a whole school visit by from an animal workshop. The children really enjoyed finding out about different creatures and having a close look at them.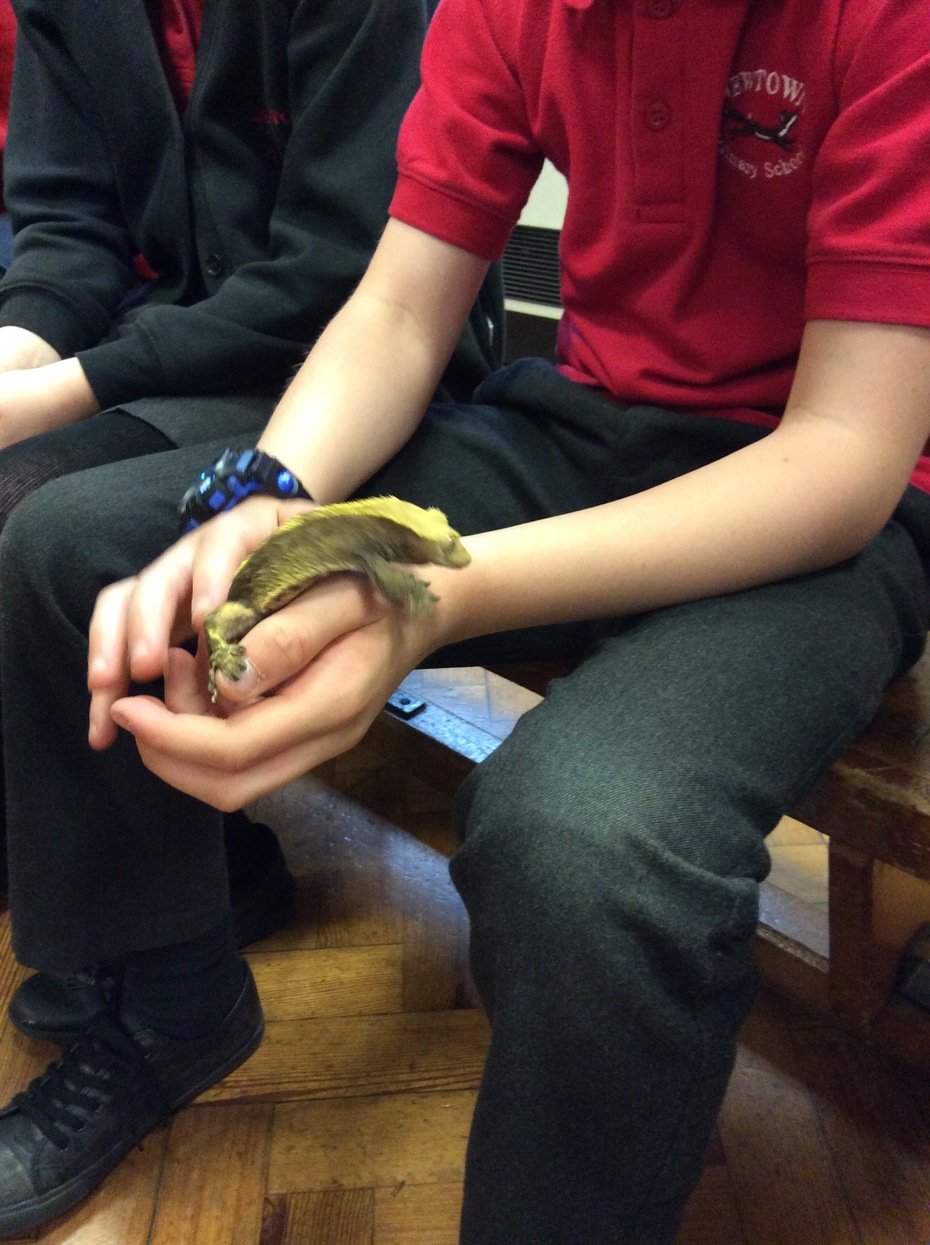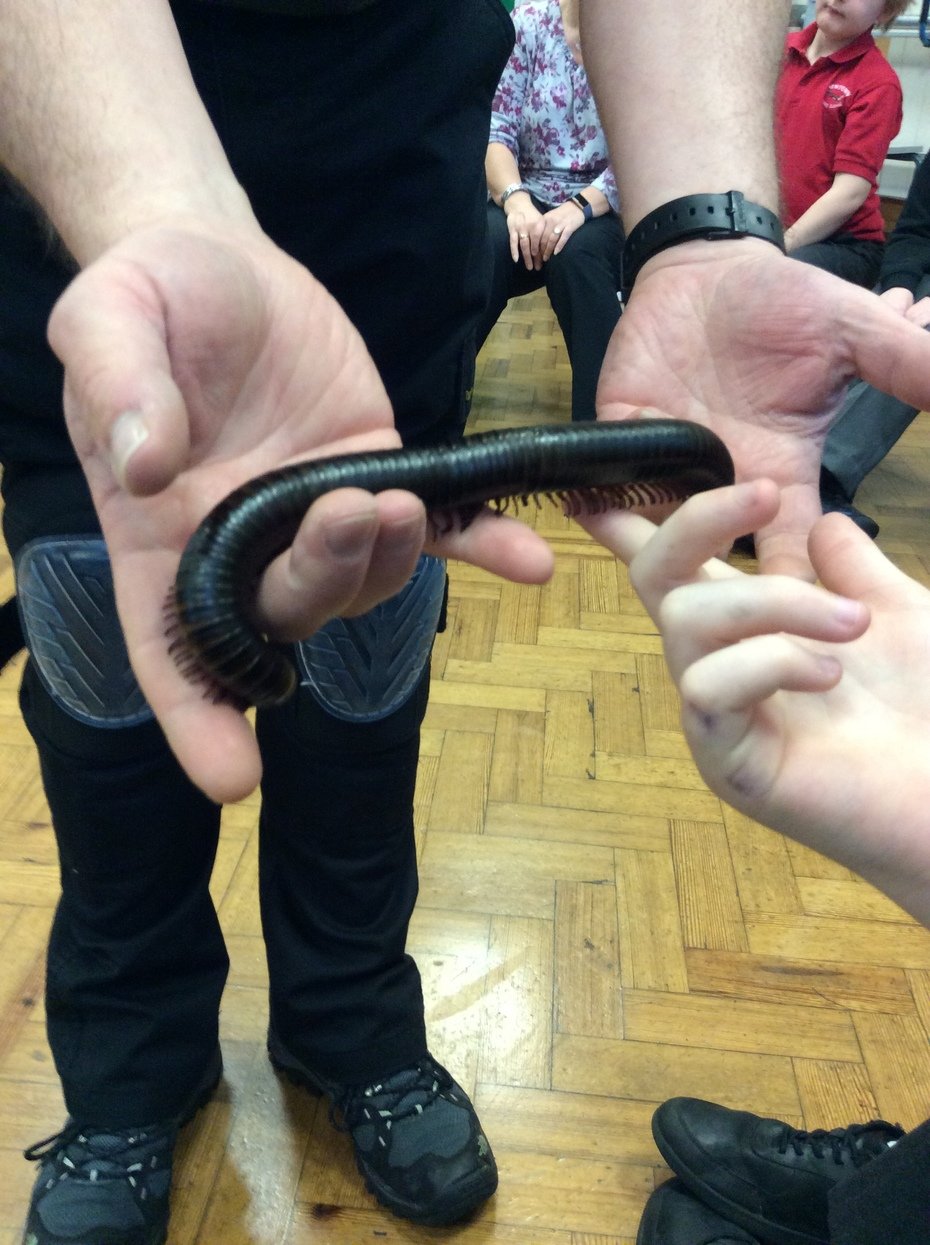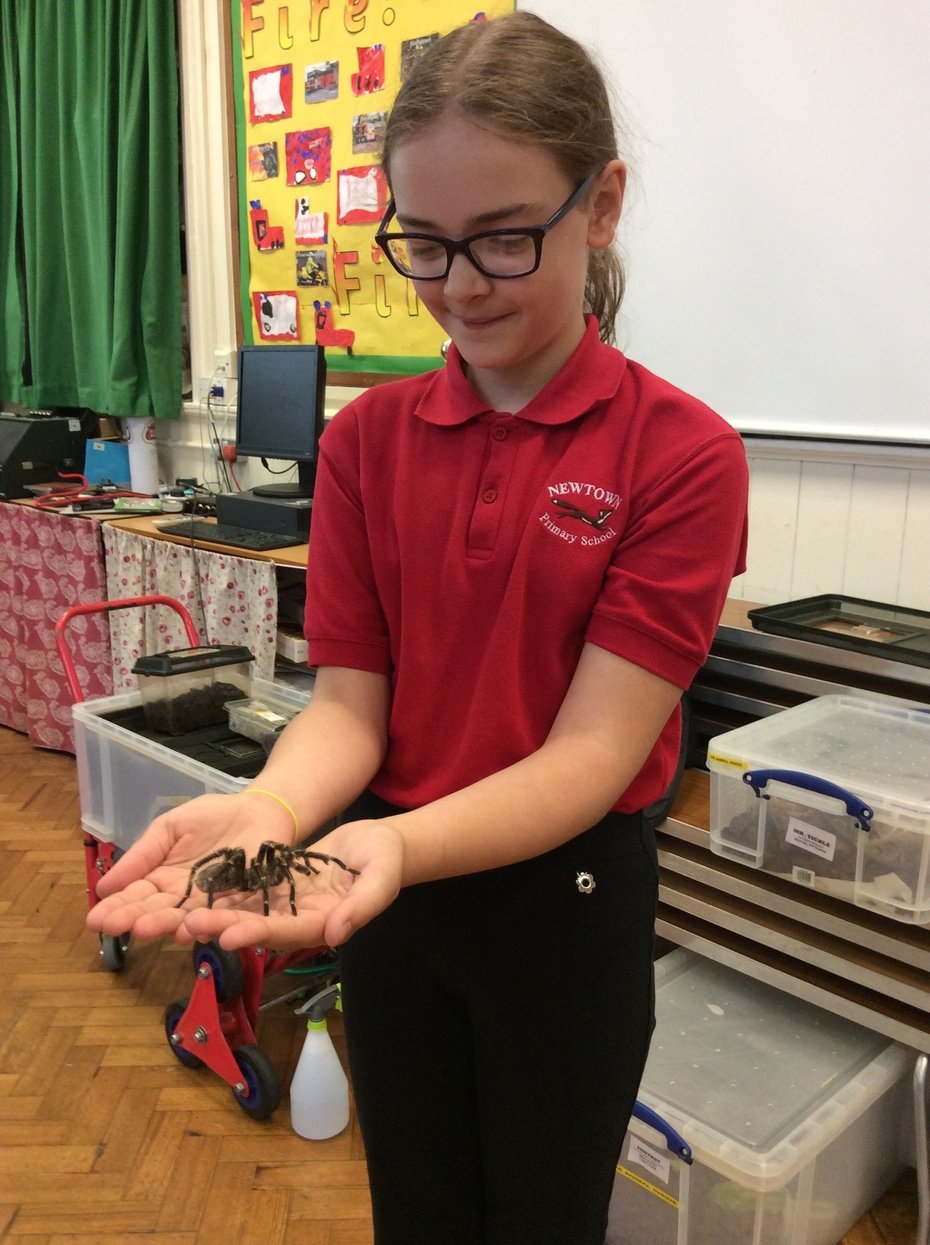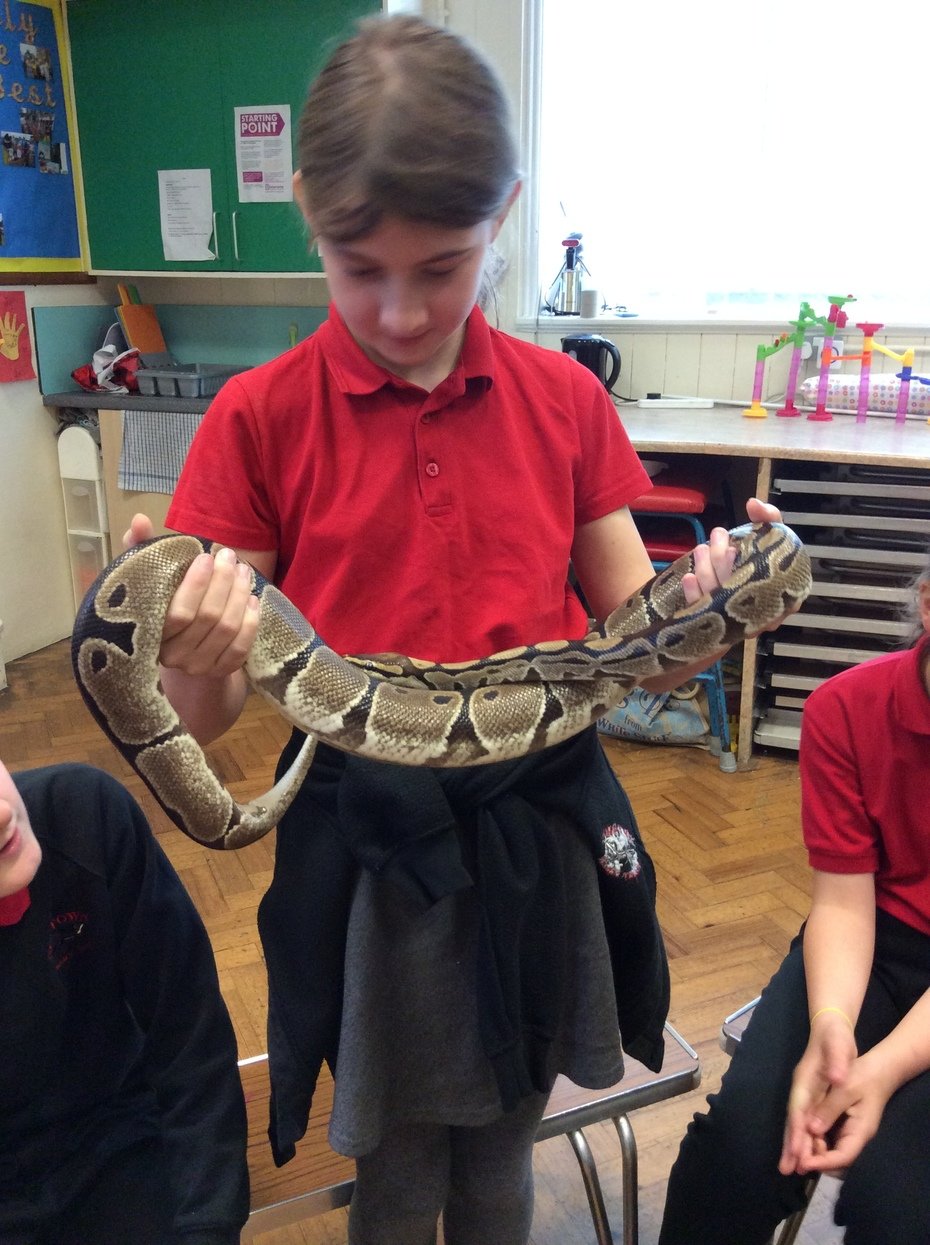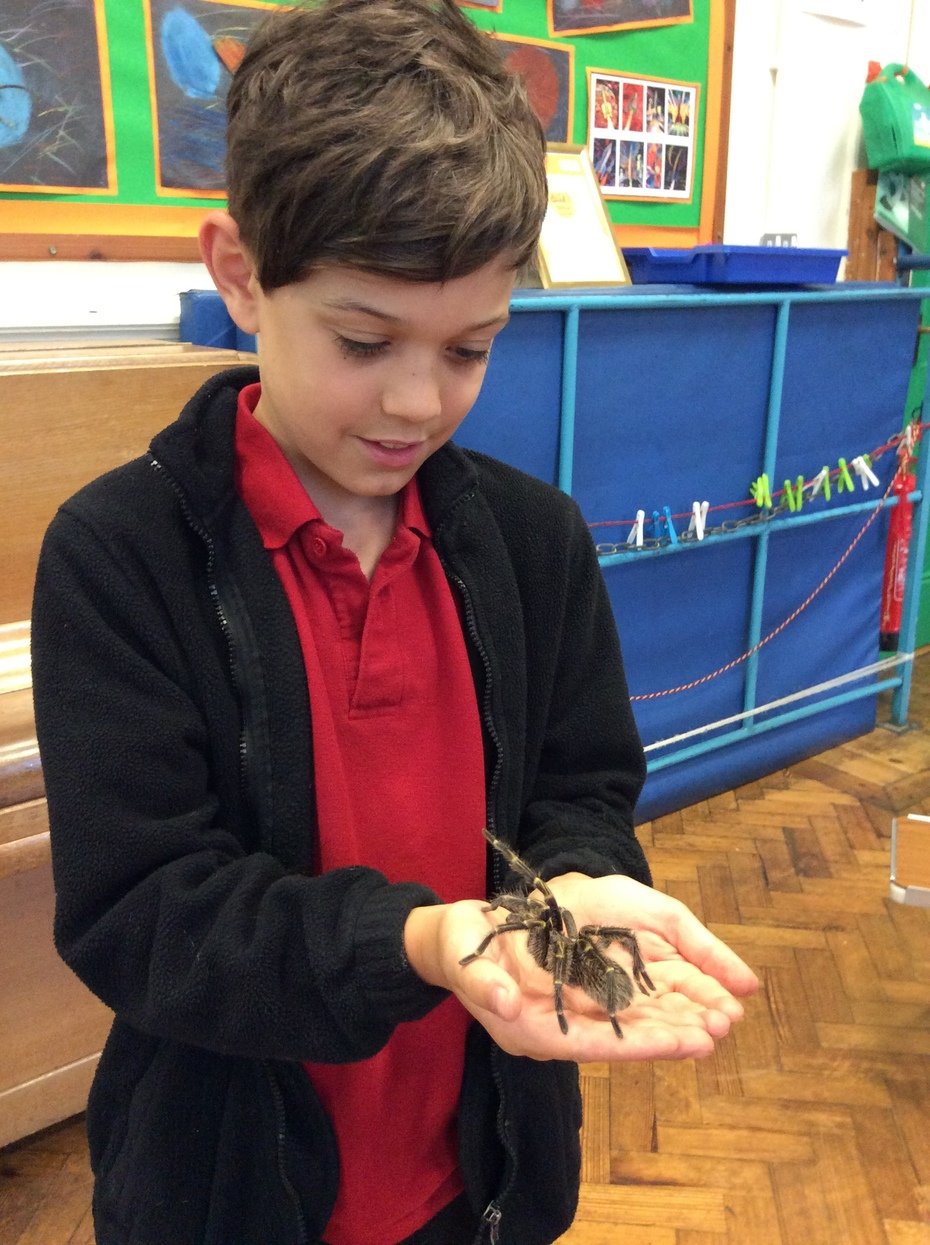 Our current topic is based around Magic!
March 2019
We have finally finished our wizard outfits. We made hats. We made cloaks, working in groups to design symbols to represent each Hogwarts house. We attached these in felt by sewing them.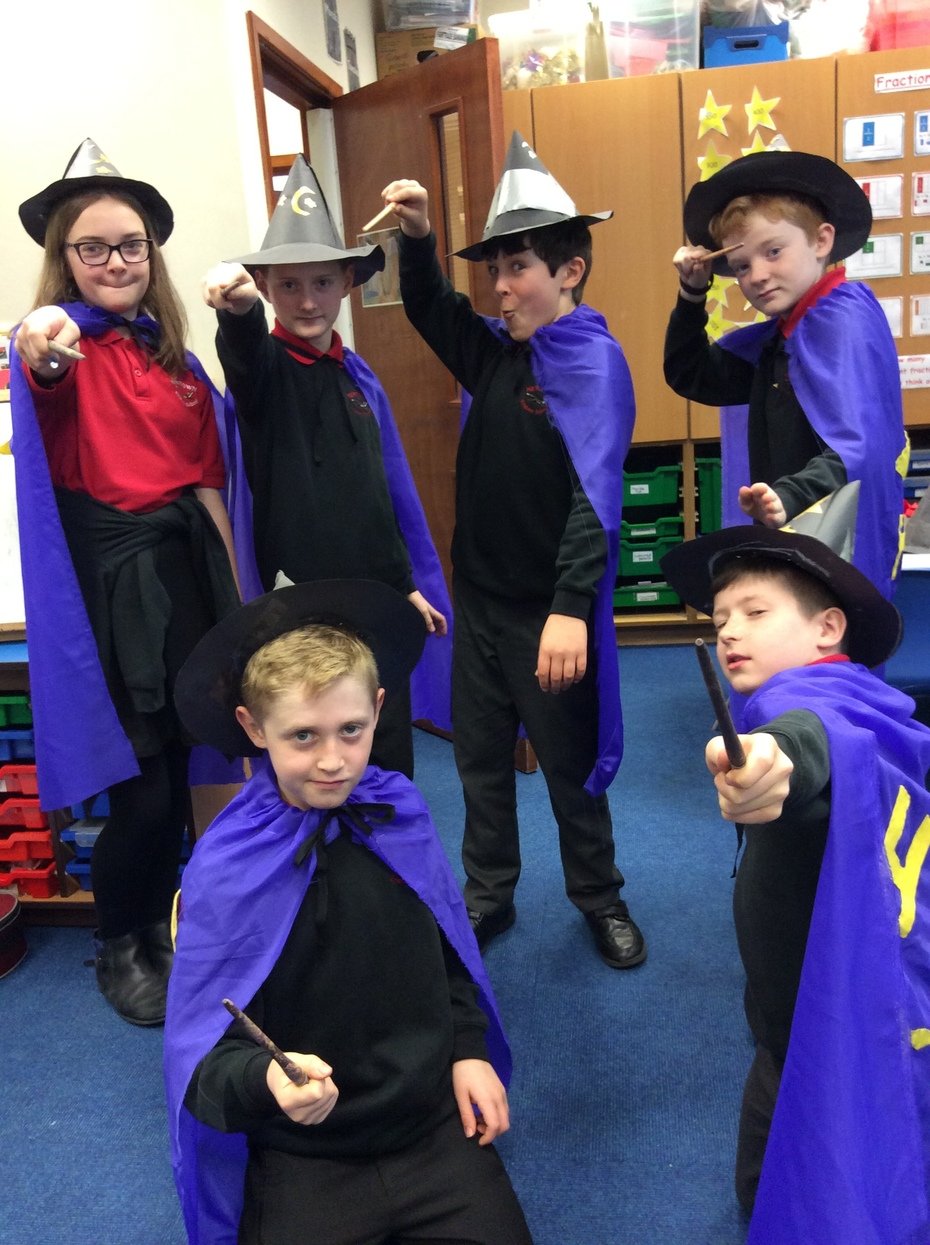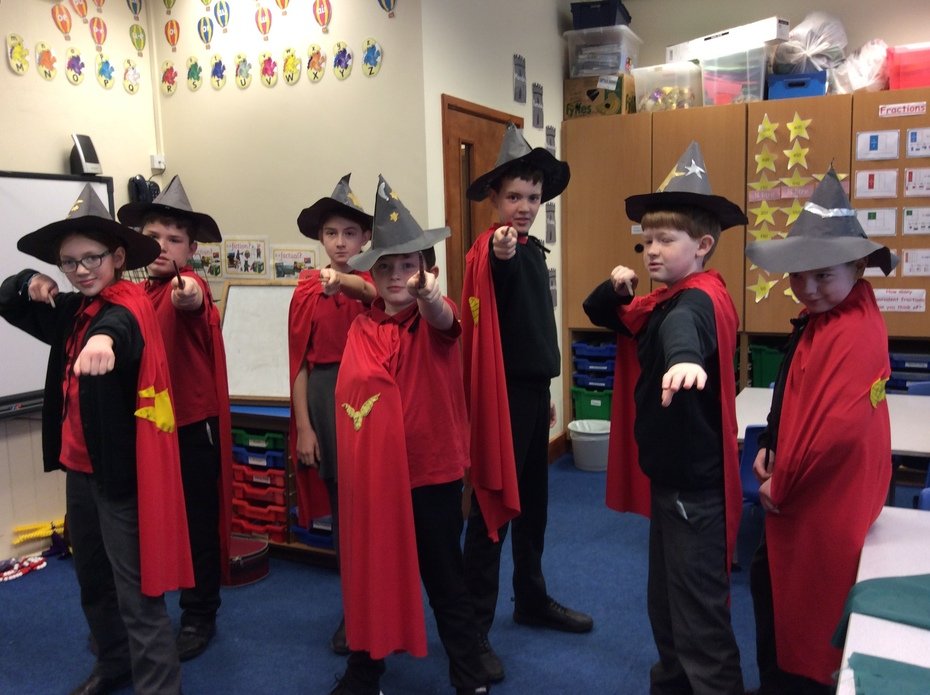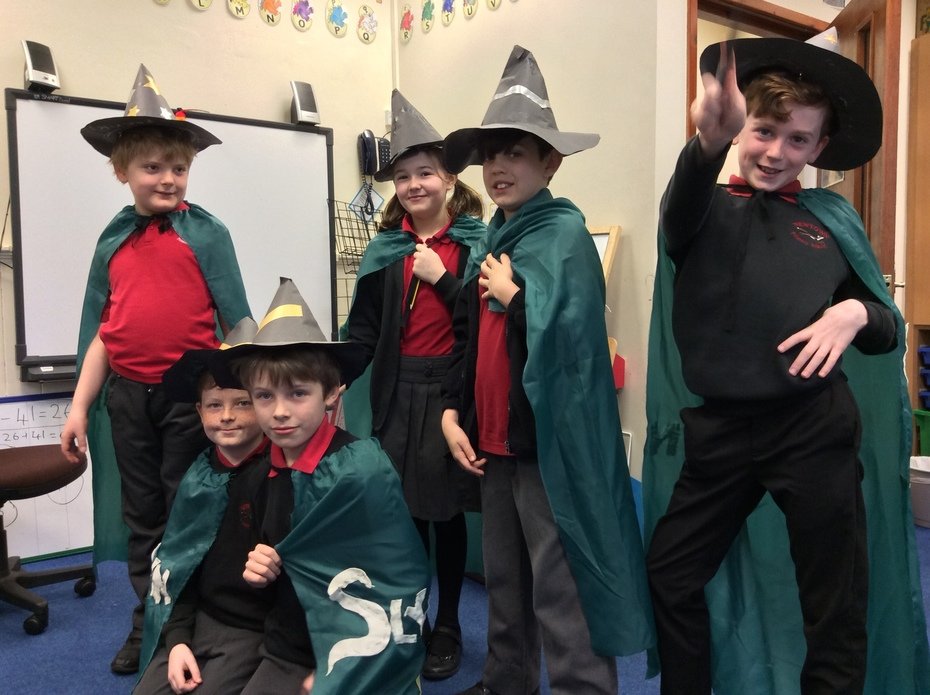 Friday 8th March
Our ICT theme for this term is internet safety using our new scheme 'Gooseberry Planet'. We worked in groups using drama to explore cyber- bullying.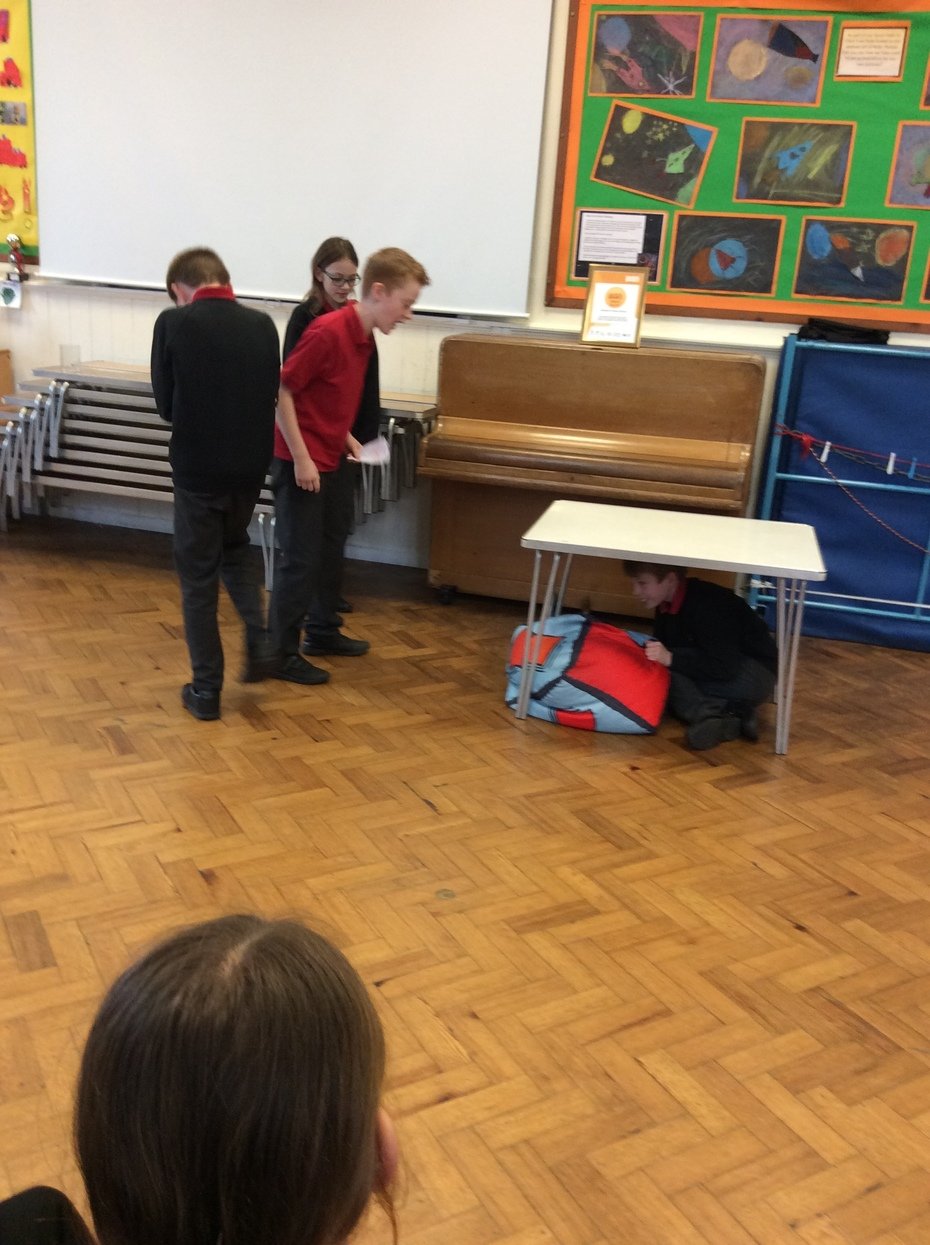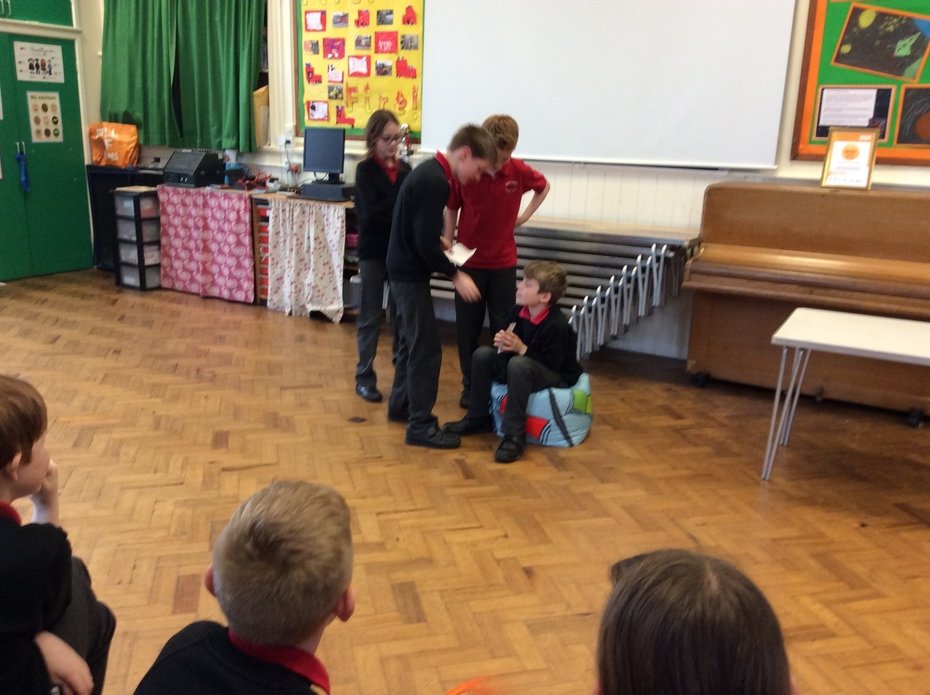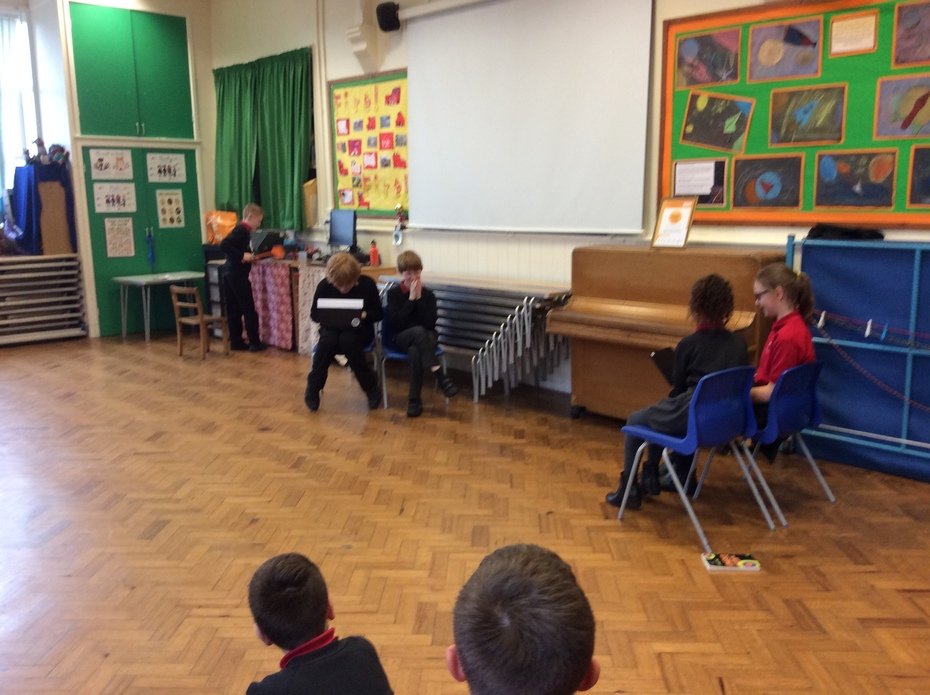 Thursday 7th March- World Book Day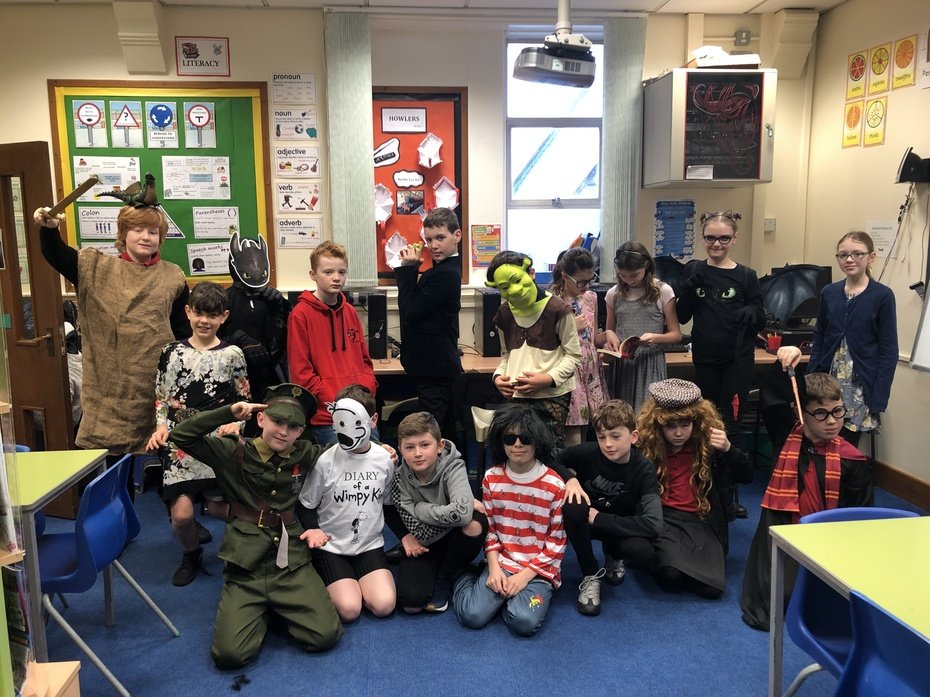 On Wed 6th March we had a day out with Thornsett to Salford as part of our Artsmark work. We visited the War museum in the morning and then went to the Lowry theatre. We watched a performance of the opera 'The Magic Flute.'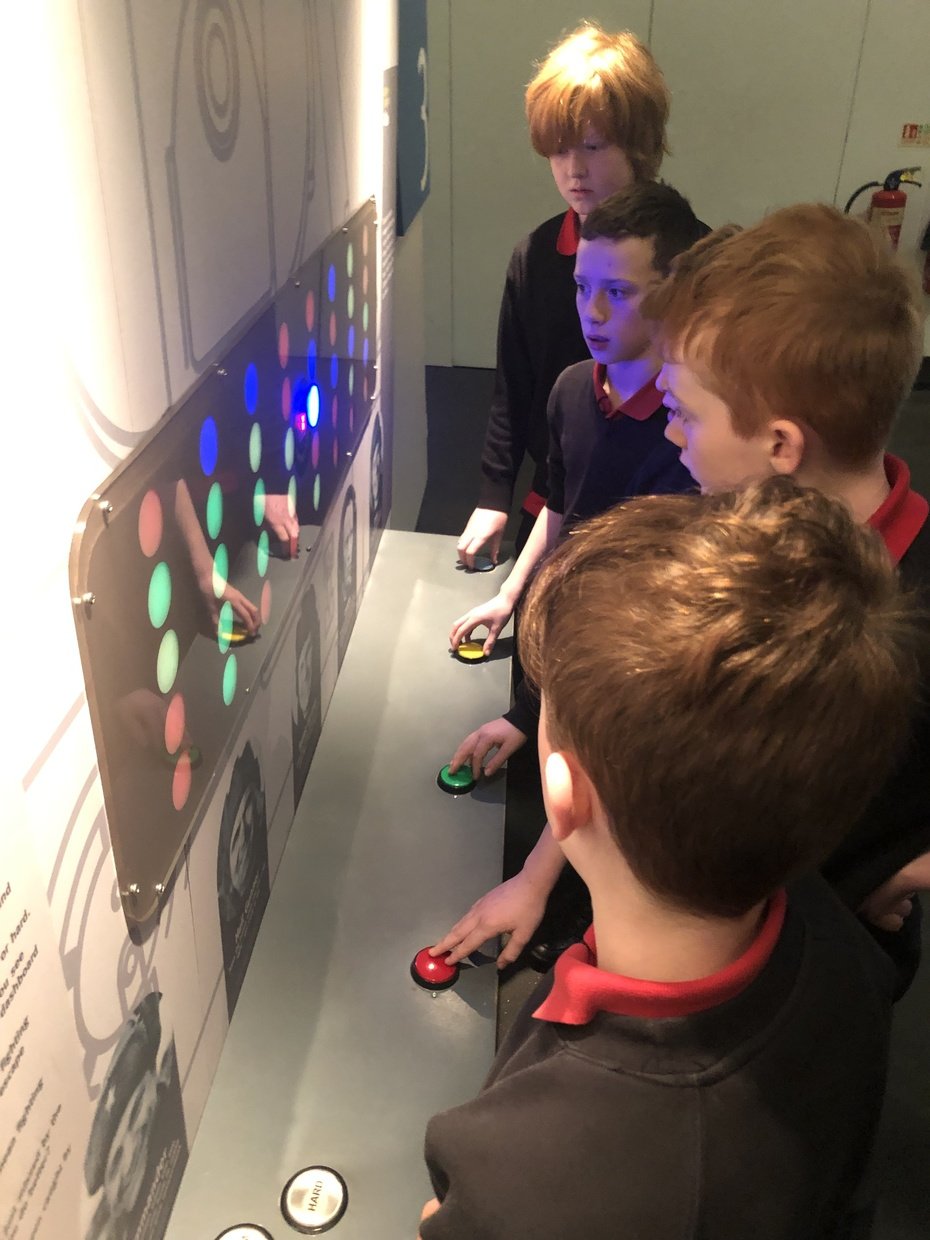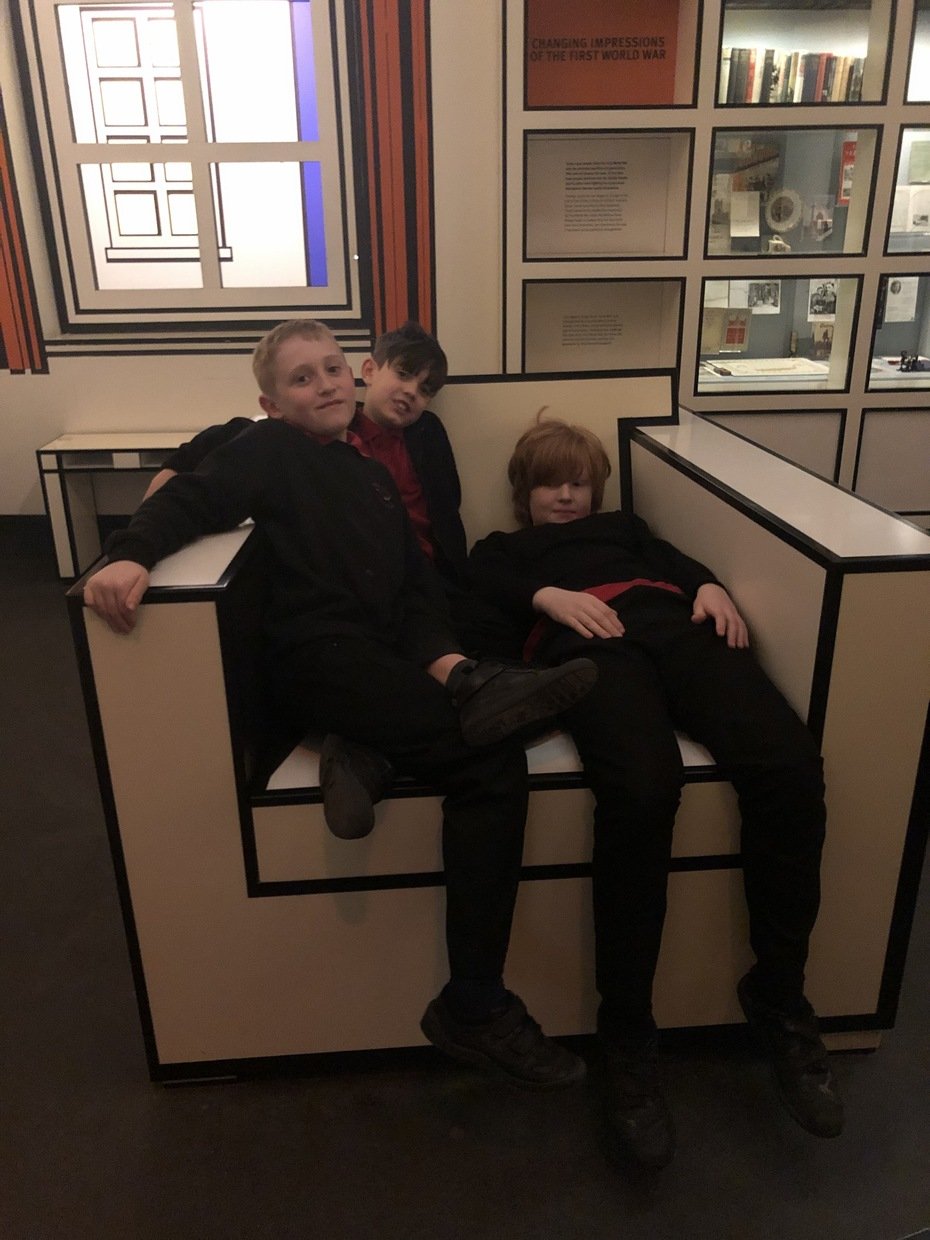 After lots of practise we finished our Harry Potter themed dances. The children produced some fantastically creative ideas and really challenged their teamwork skills to share ideas. (We have done dance as part of our work for Artsmark.) In assembly on Friday 8th Feb we showed some of the dances which had been filmed.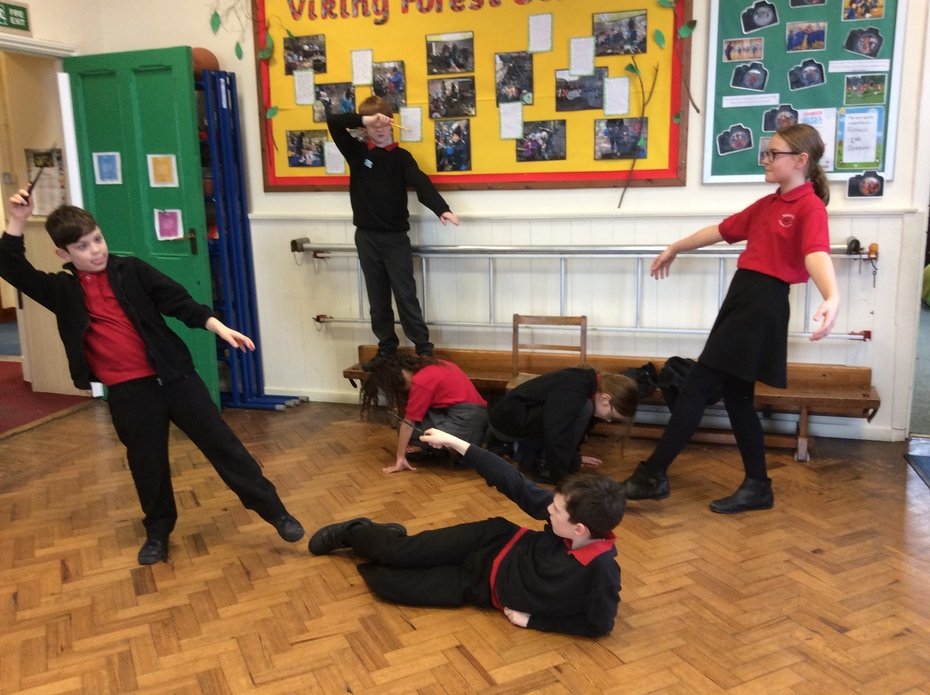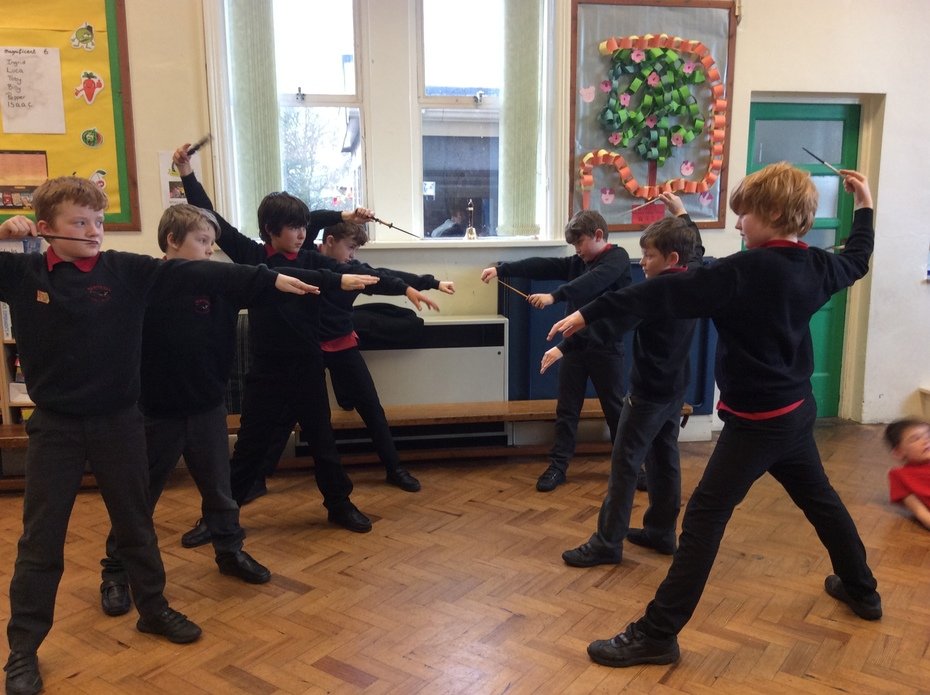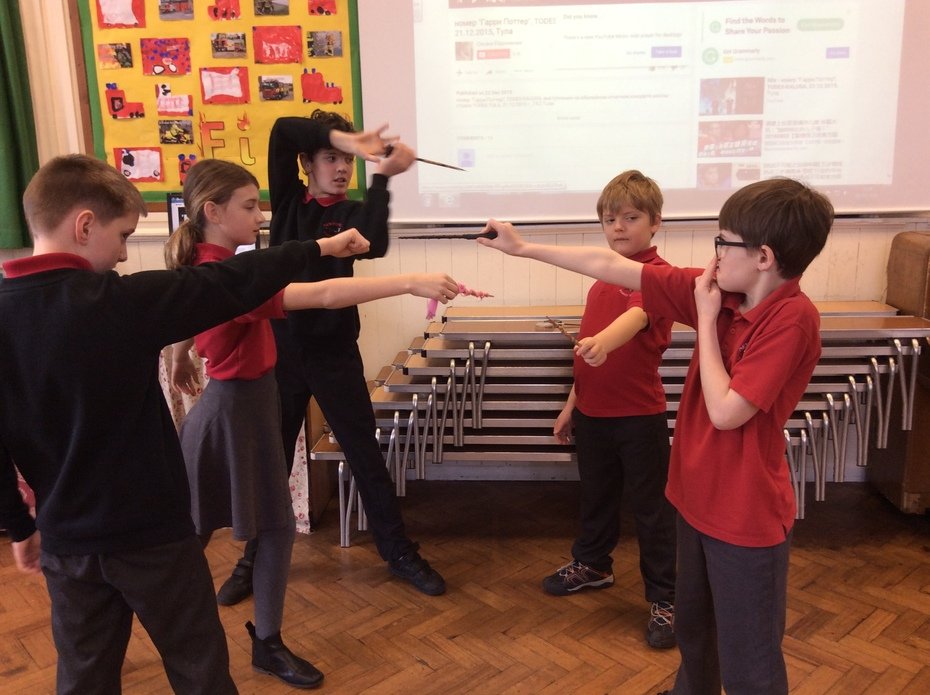 In RE we are thinking about what makes a good leader. We created drama pieces to show what a good or bad leader looks like and also made freeze frames.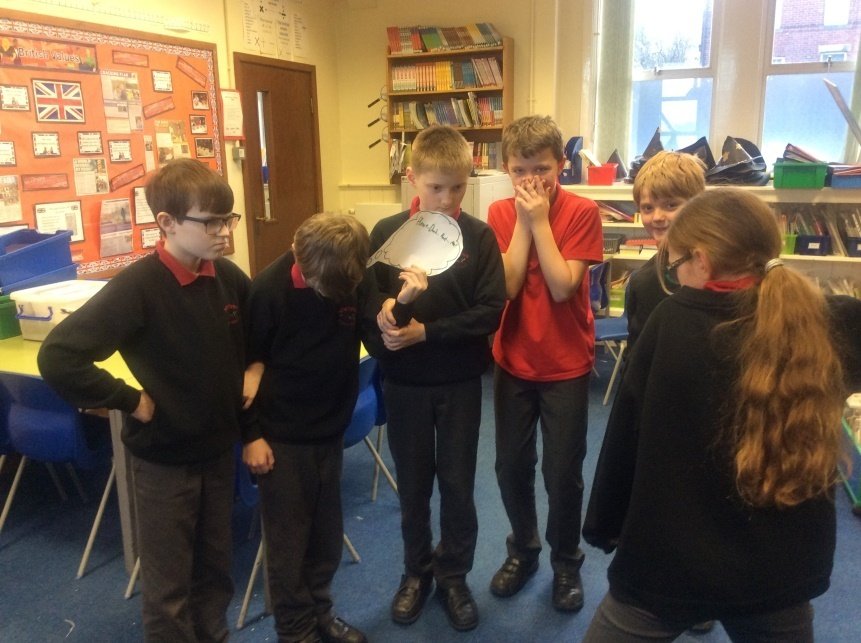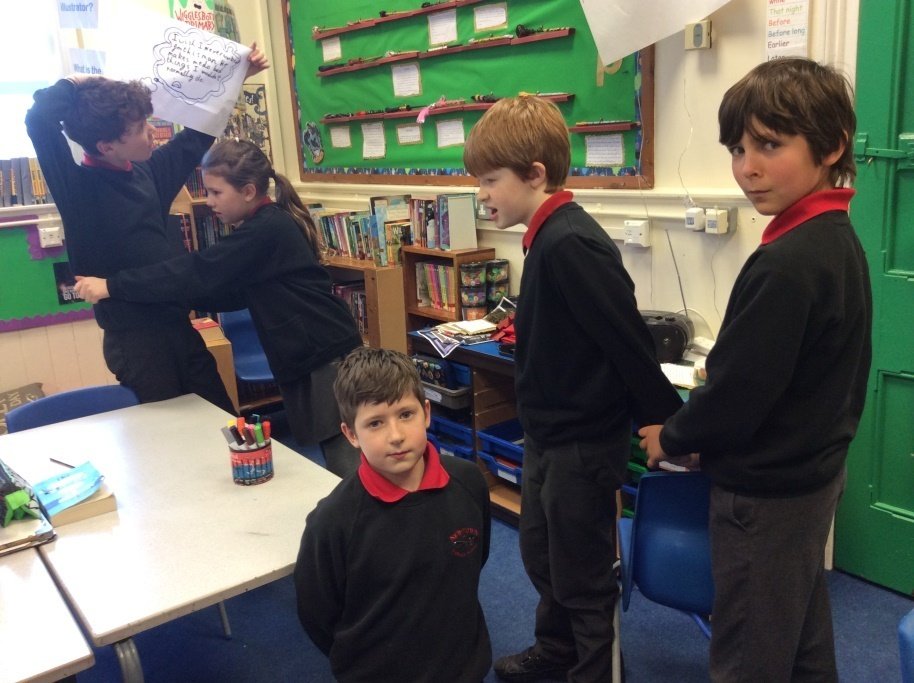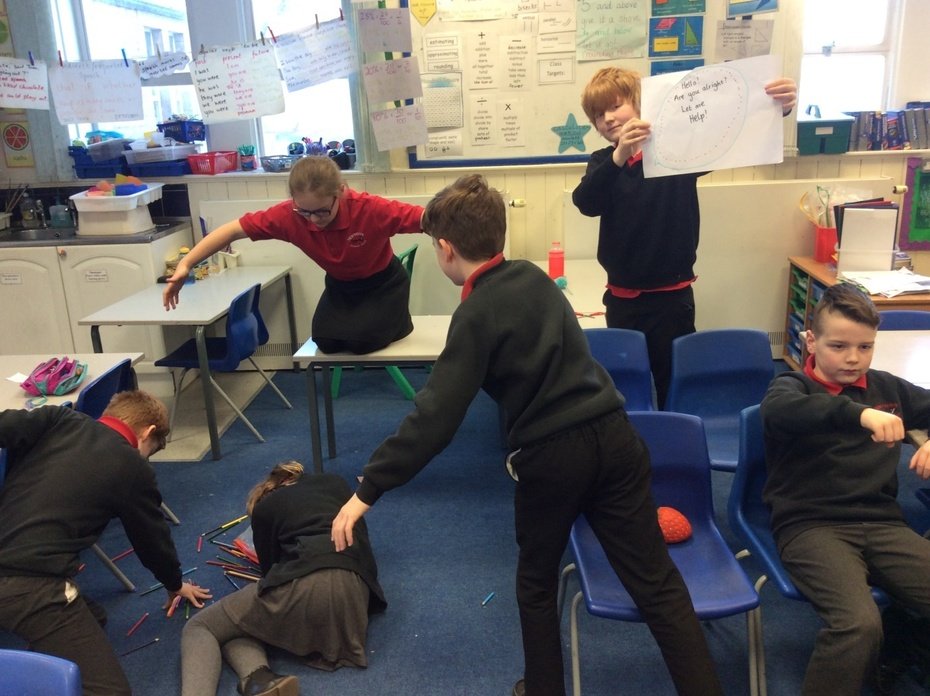 We have been enjoying learning lots of action songs and tunes in our brass lessons. On Thursday 7th February we did our first concert for parents and children.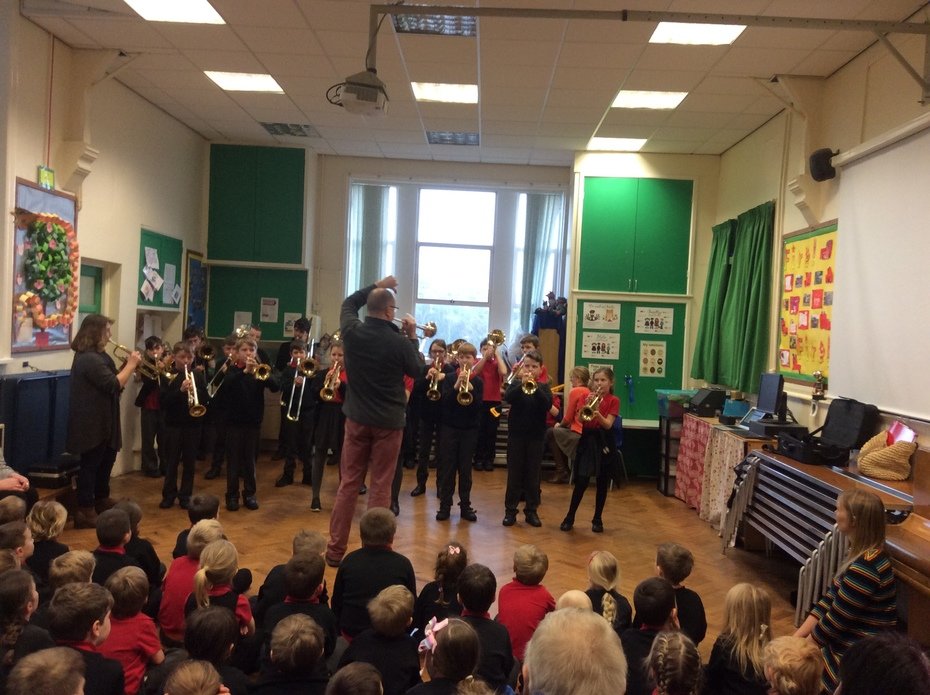 As Harry Potter has an owl, we had a visit from the Gauntlet Bird of Prey Centre. We saw some fantastic birds and even stroked some!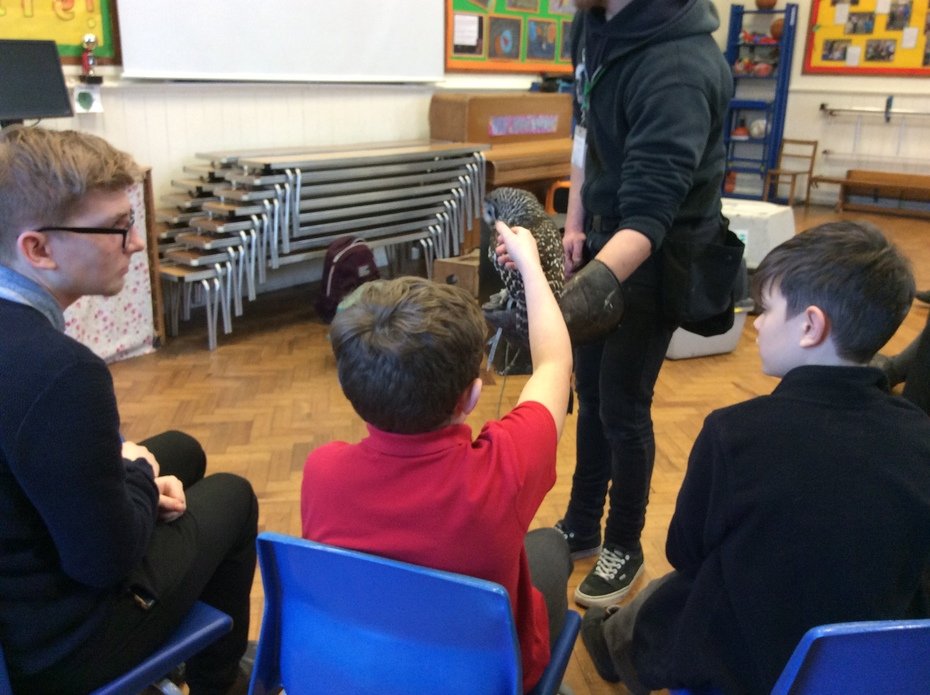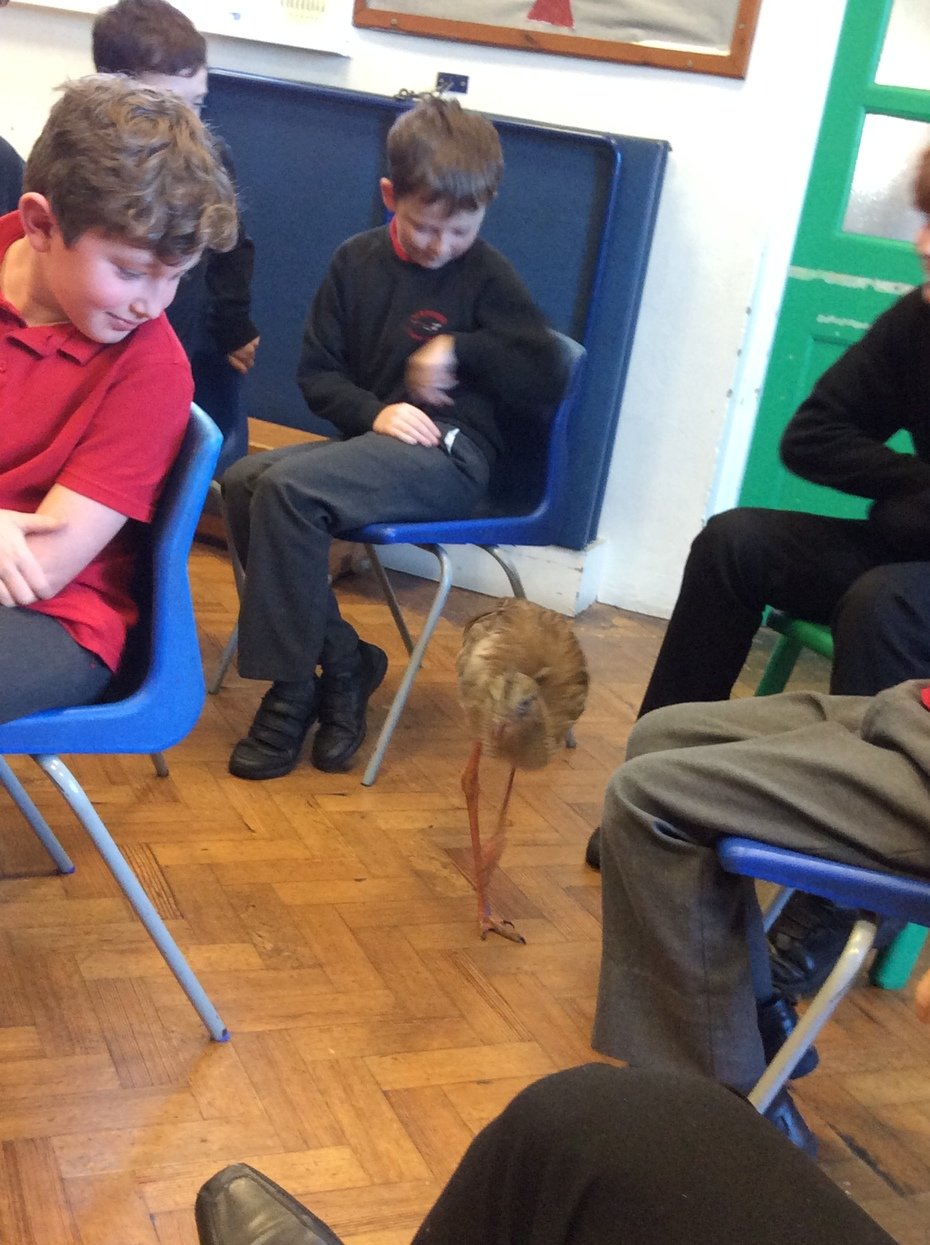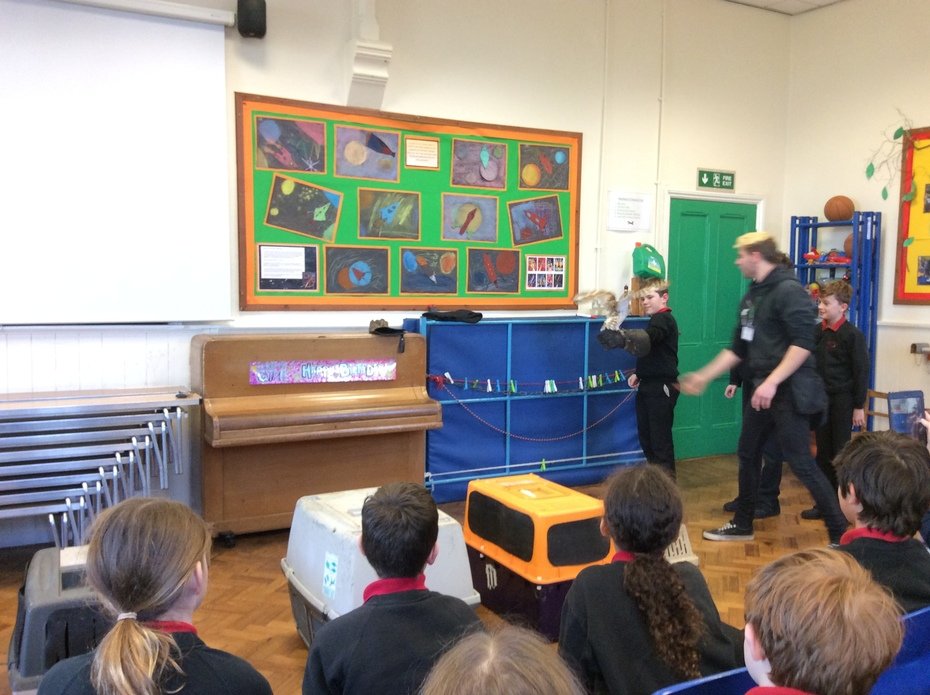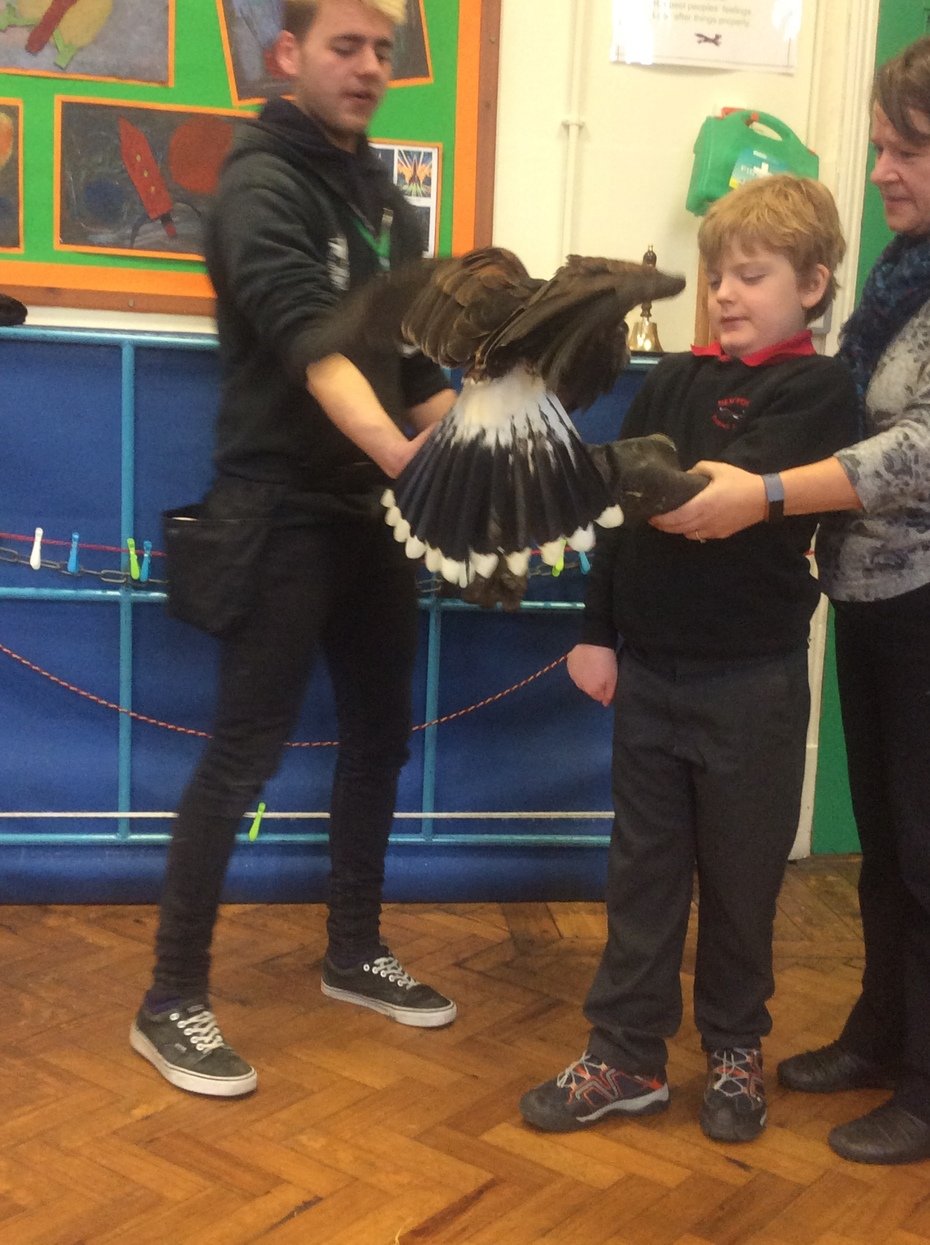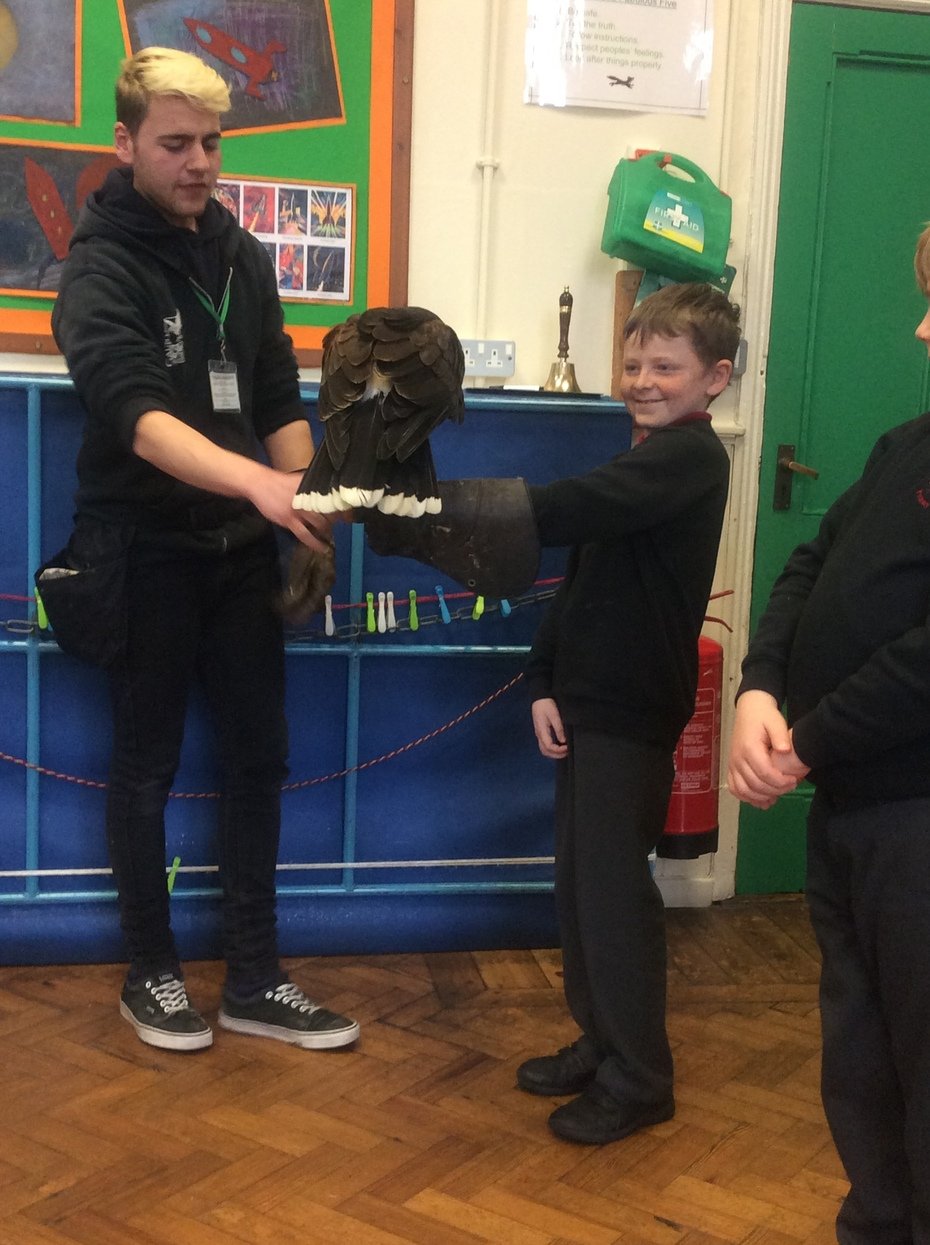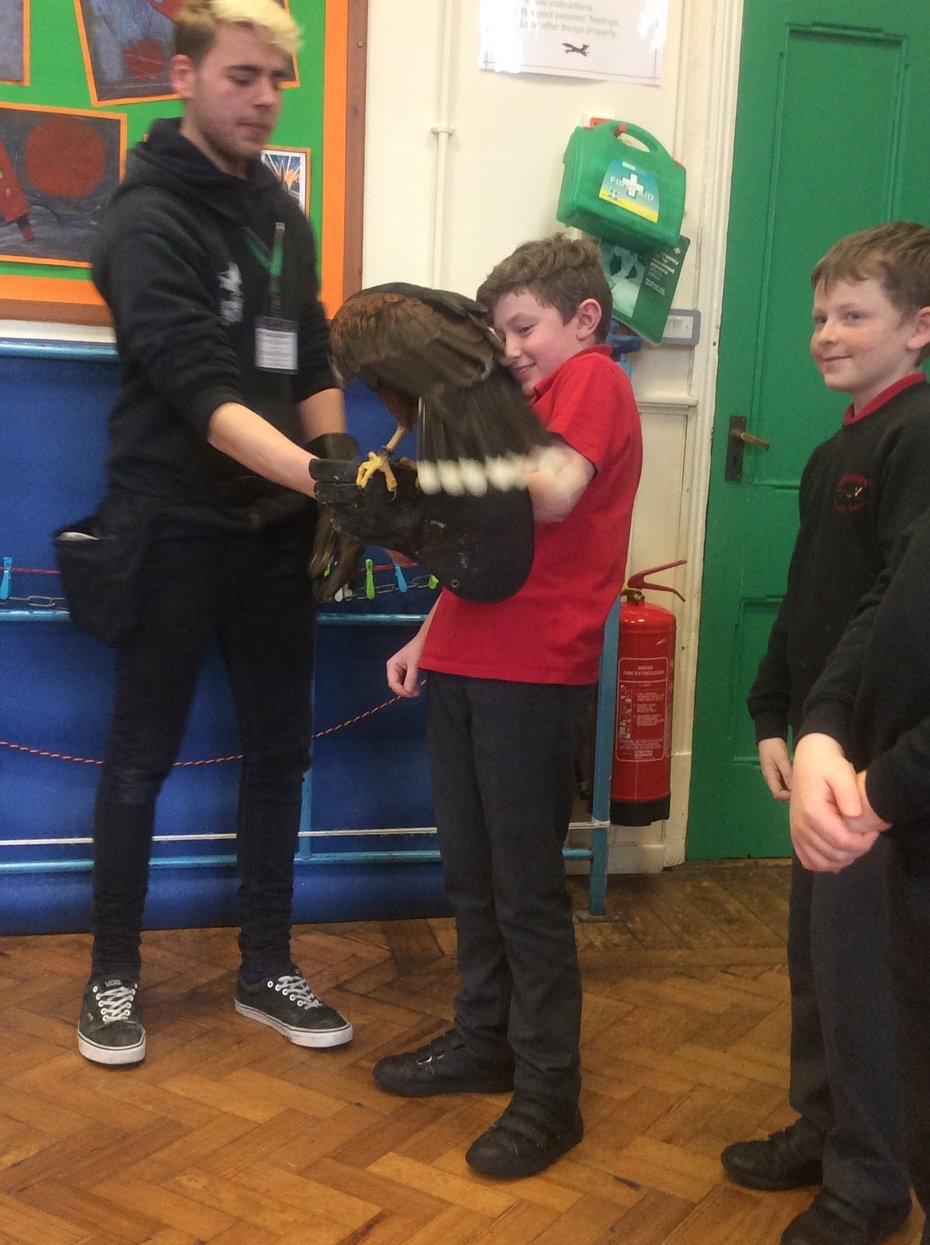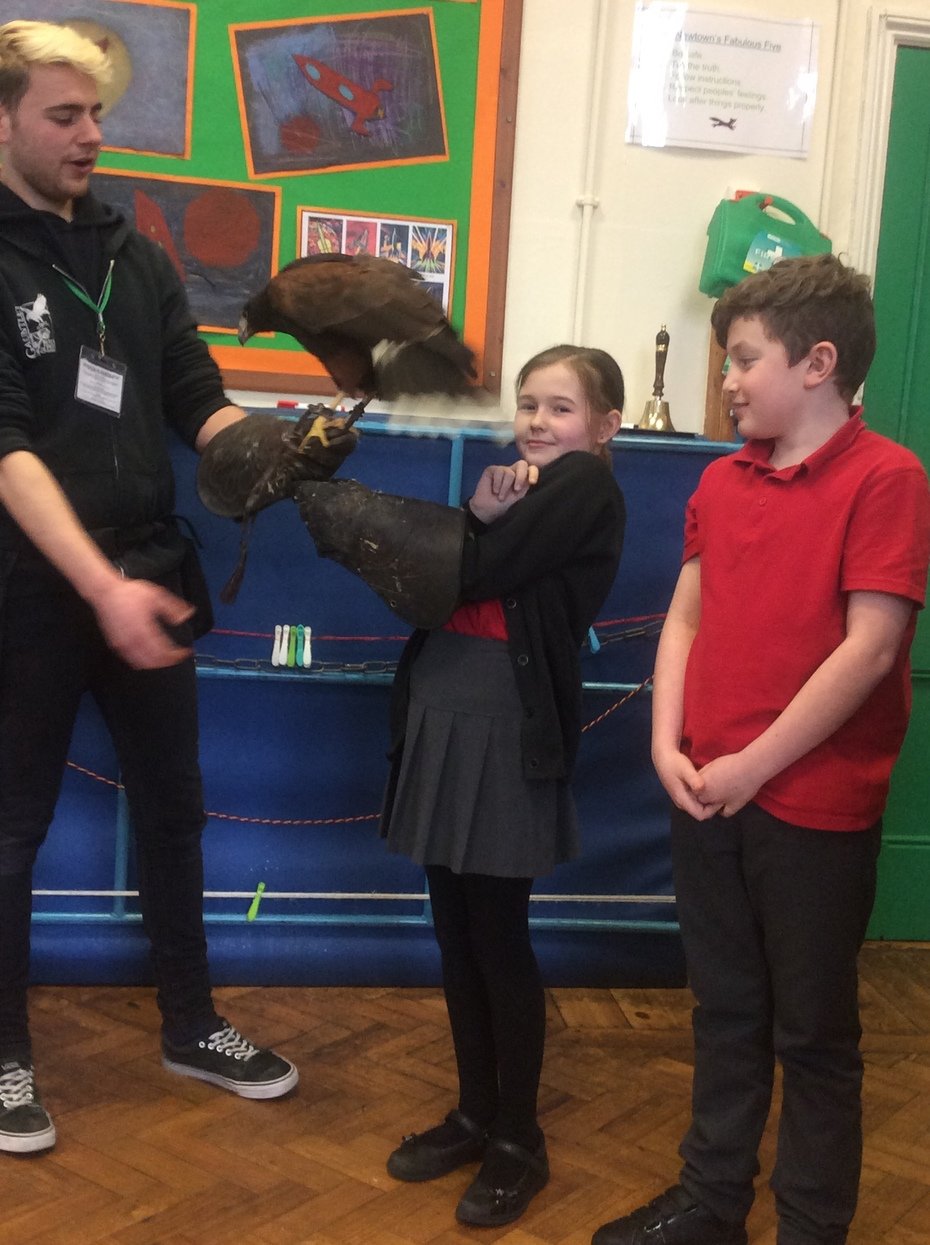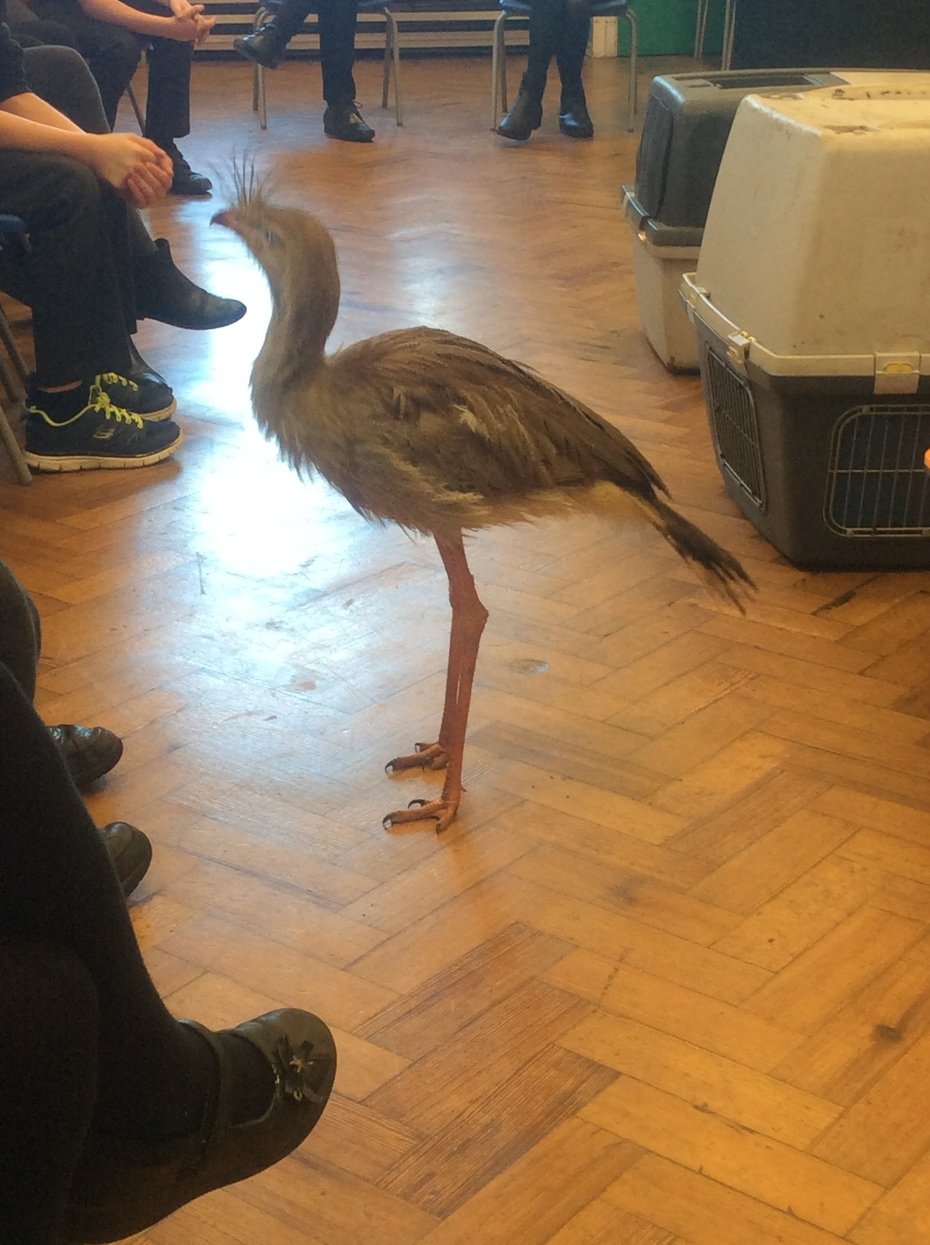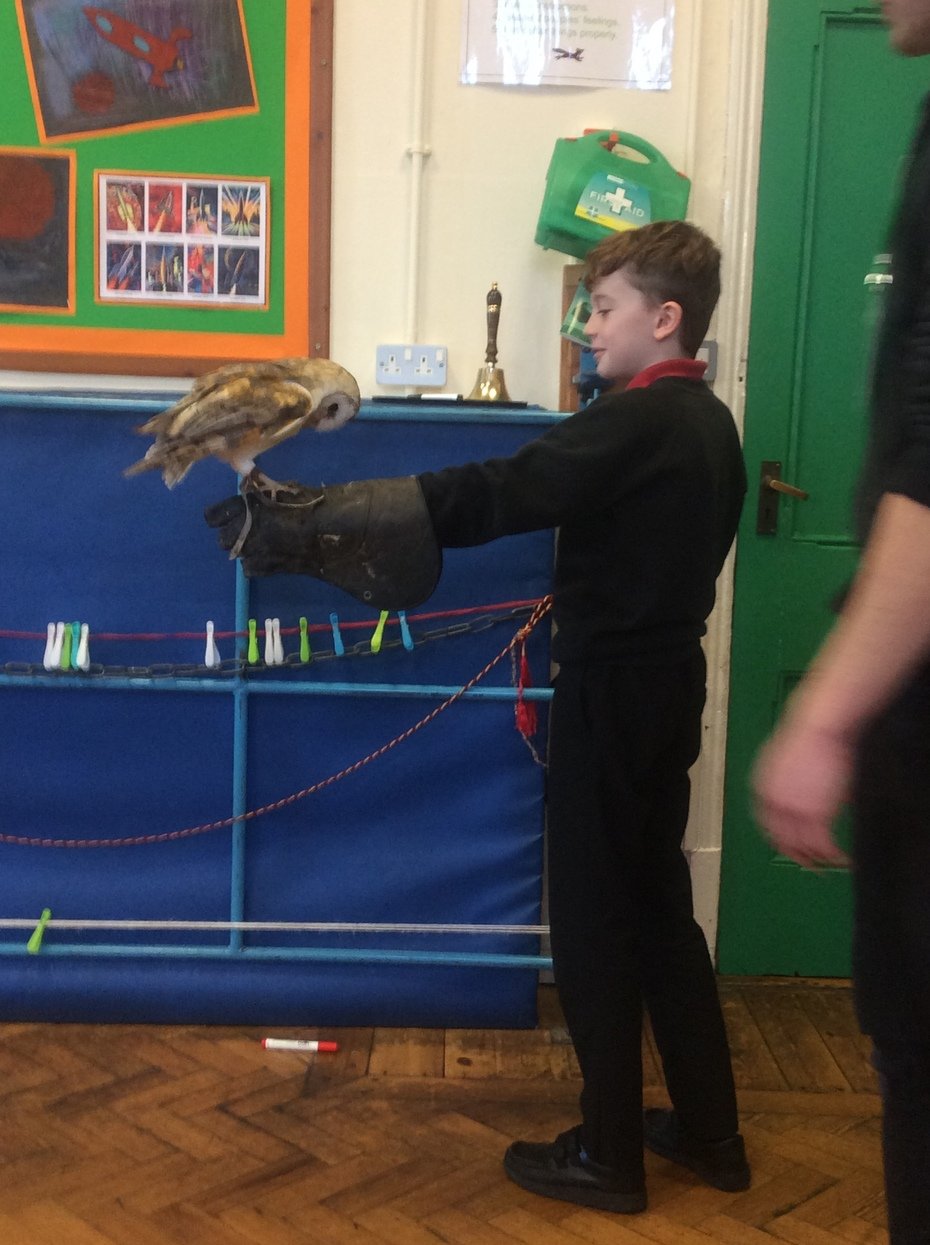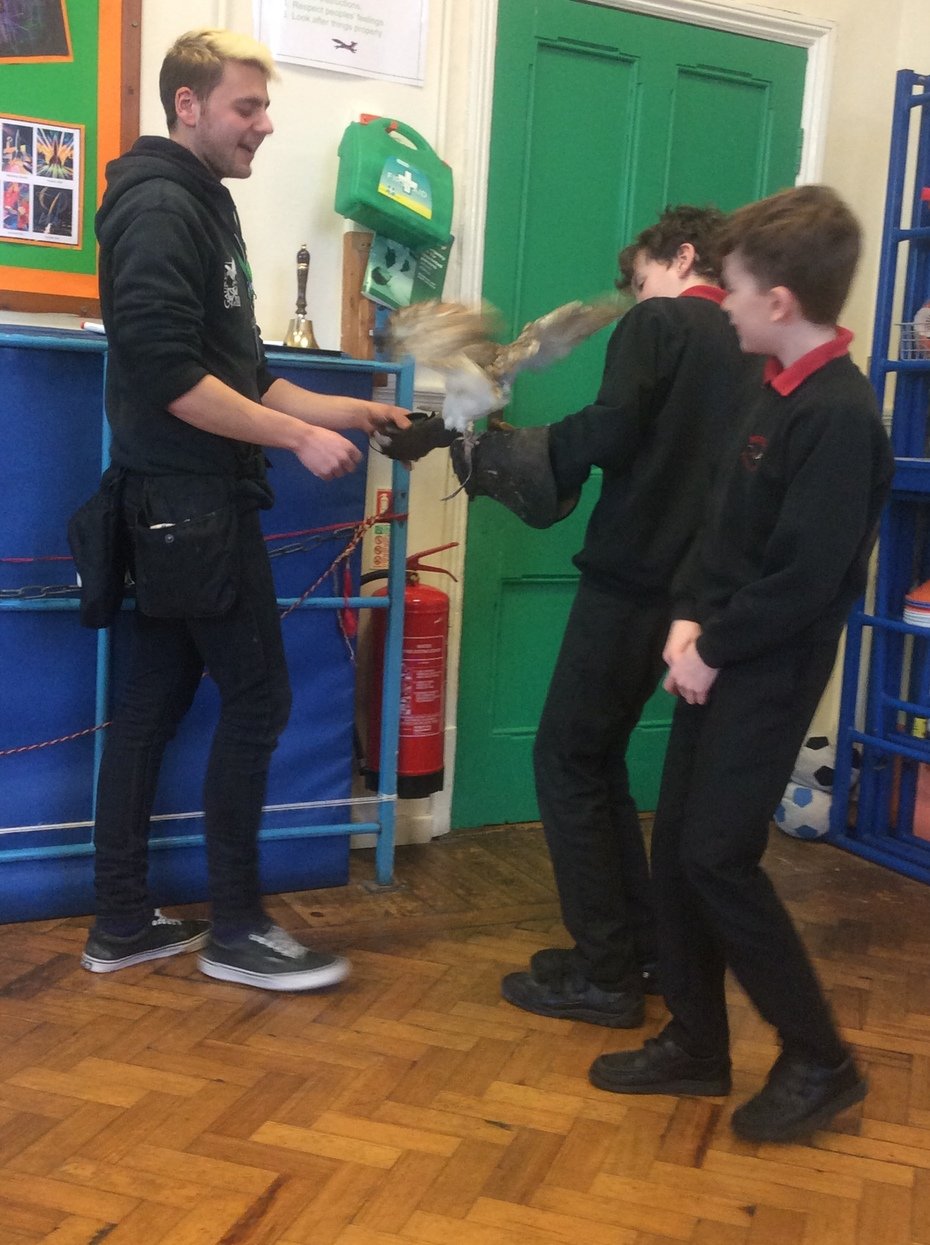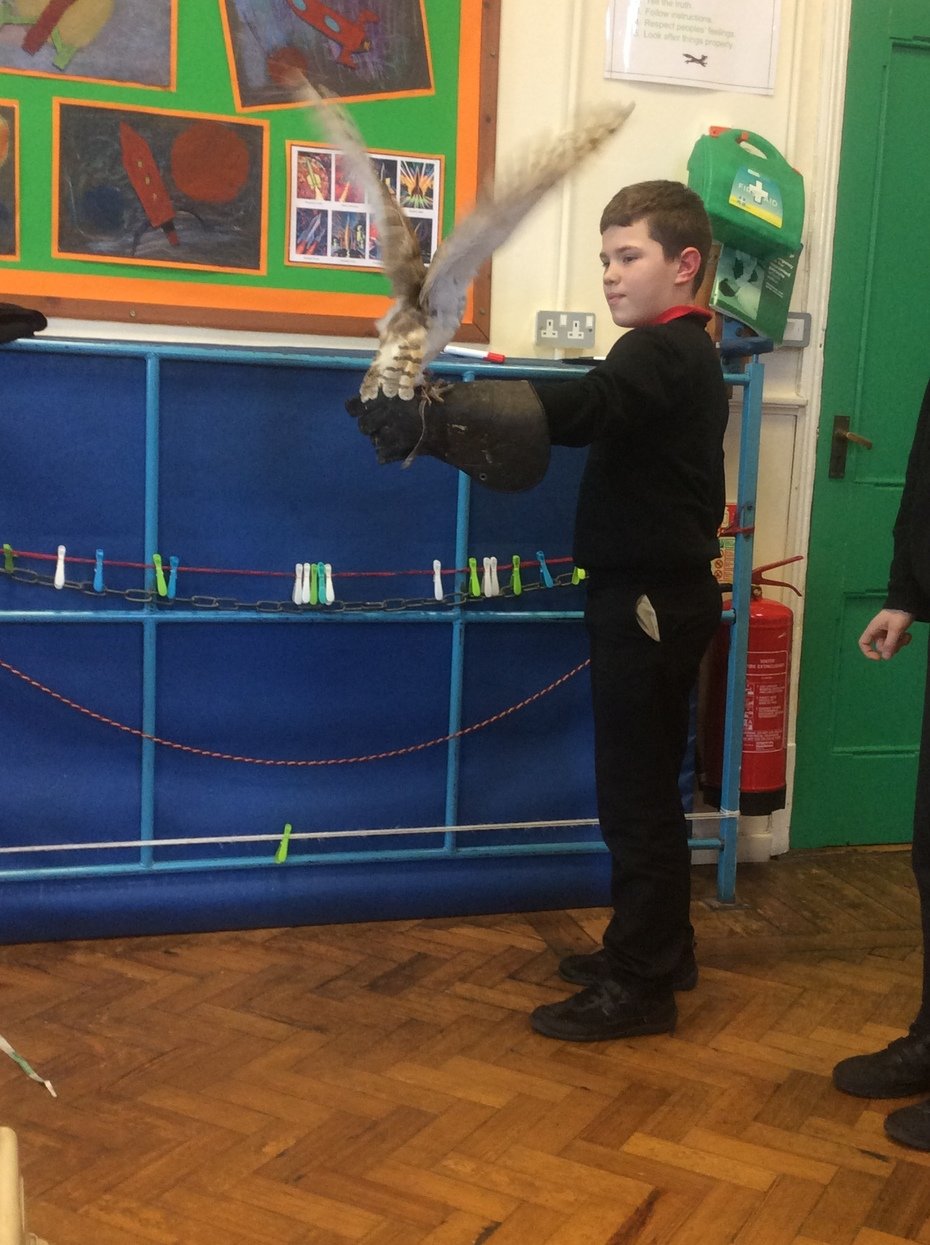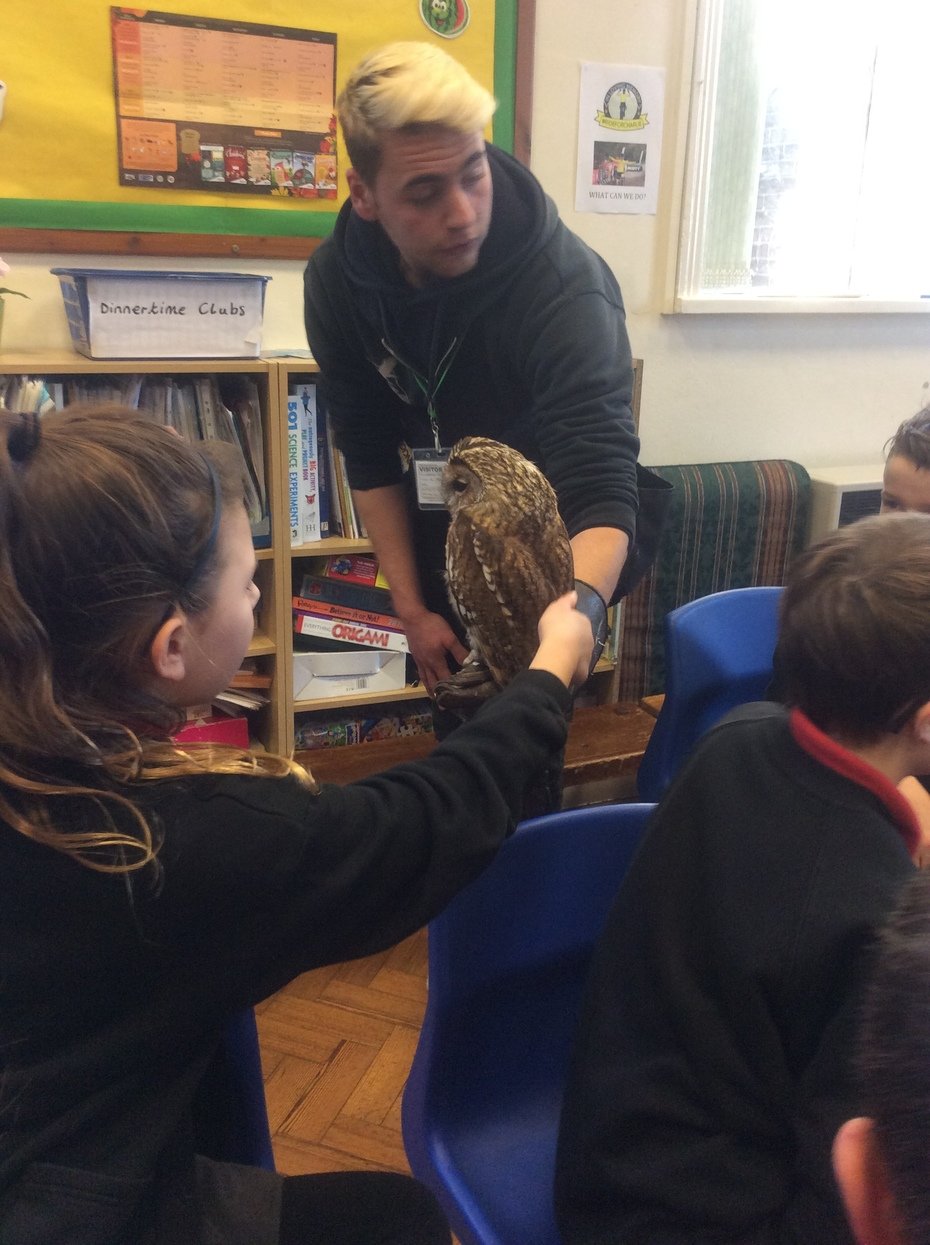 We have written and made Howlers- they are a special kind of Harry Potter shouty letter!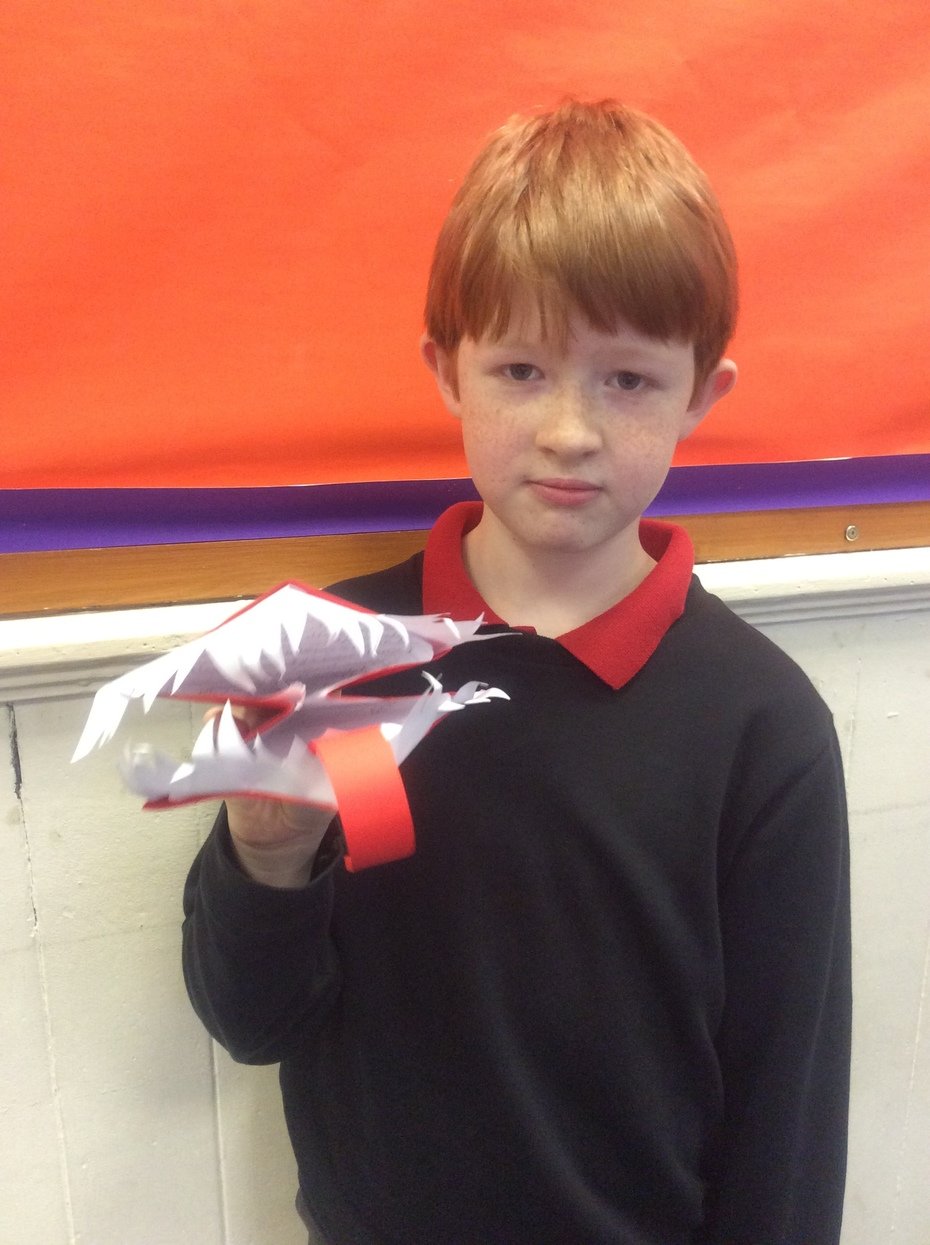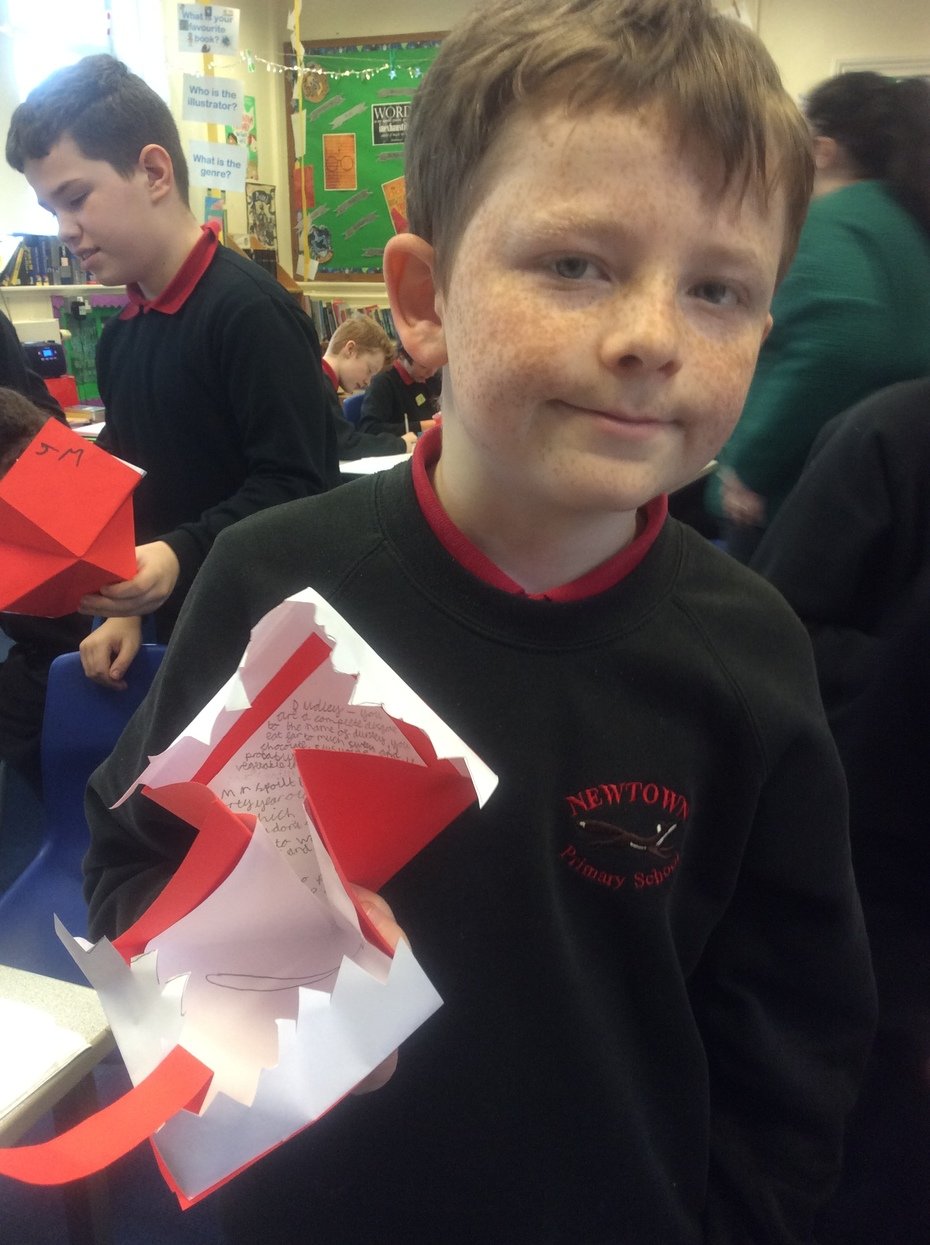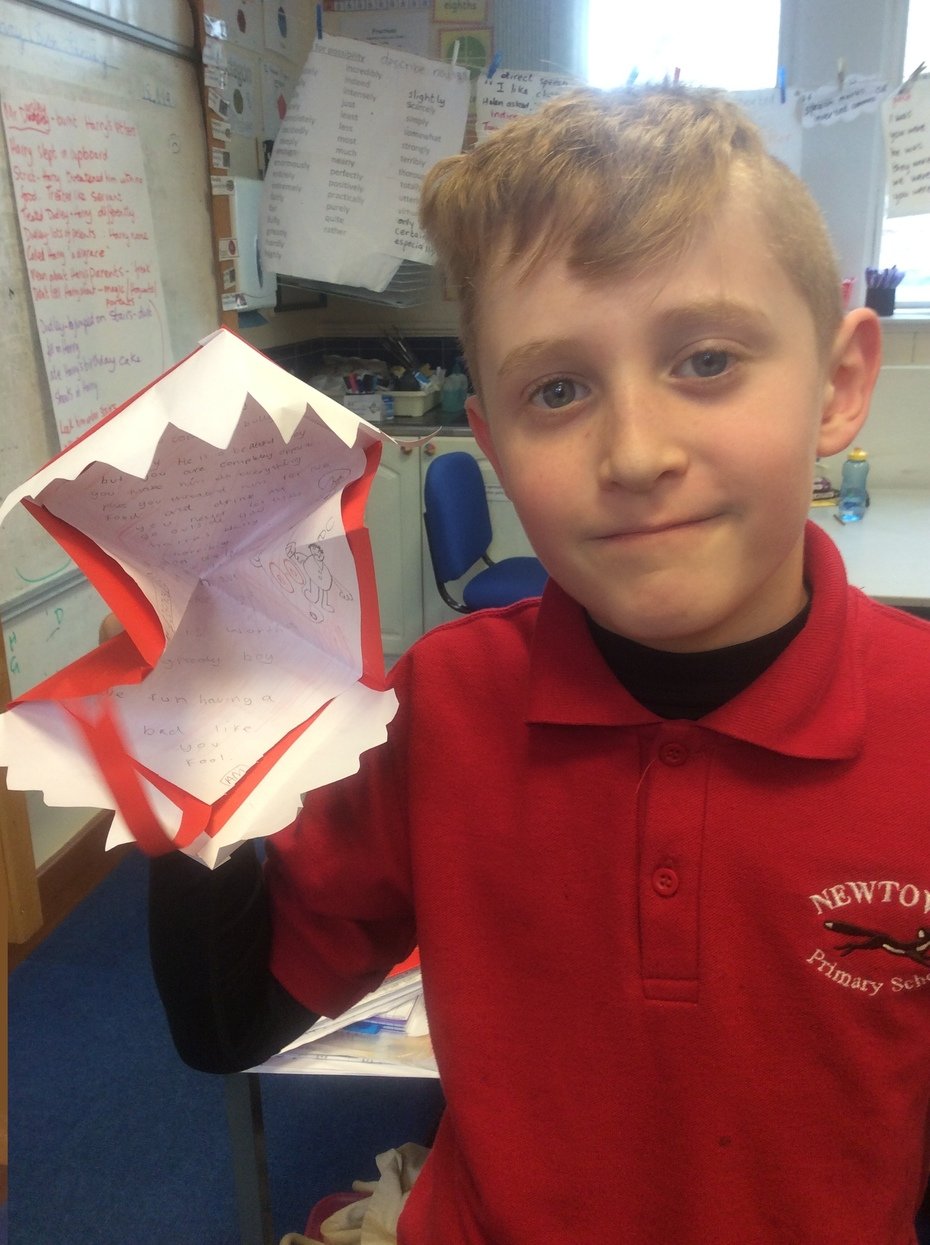 Previous examples of our learning...
Our car making has continued with the construction of a car that moves. We used saws and glue guns to construct our cars and made a circuit to power them.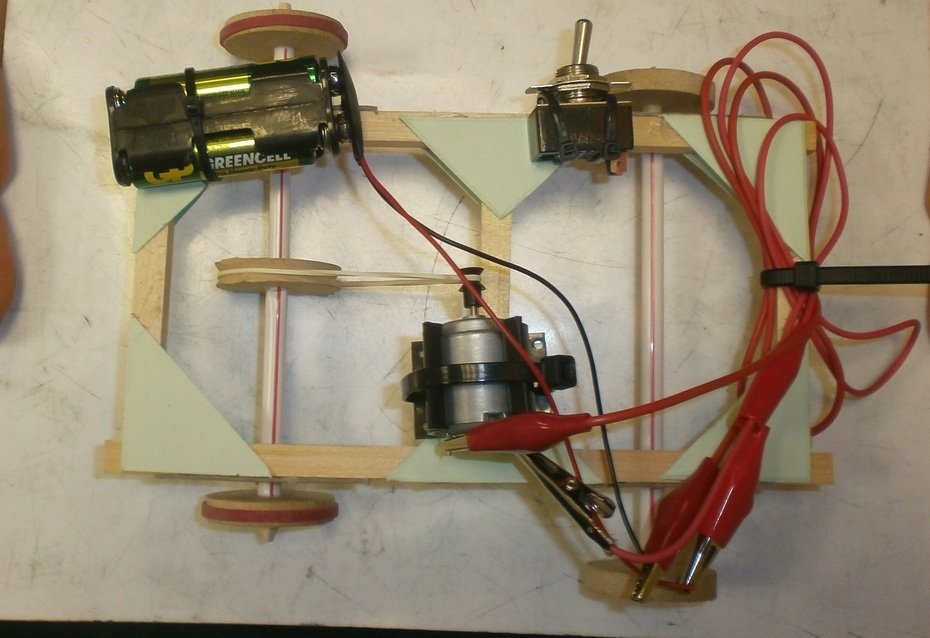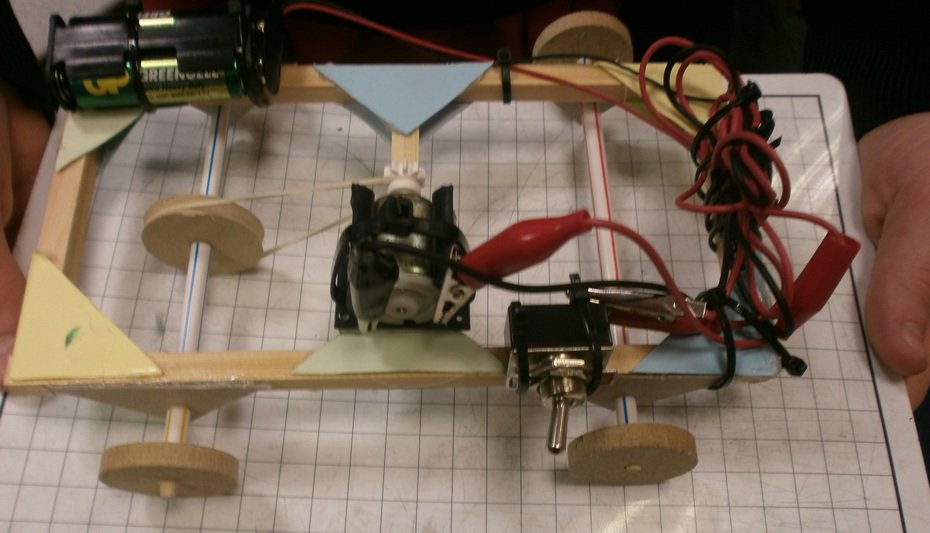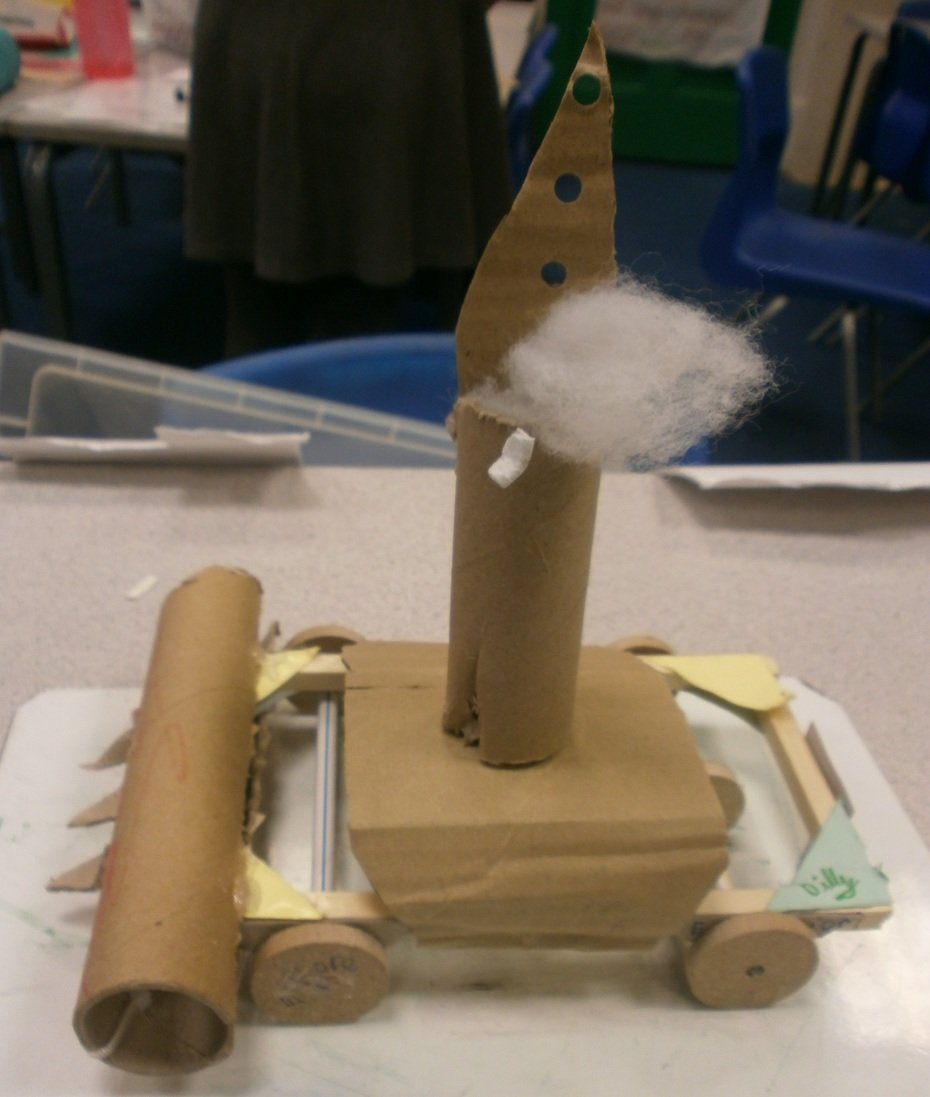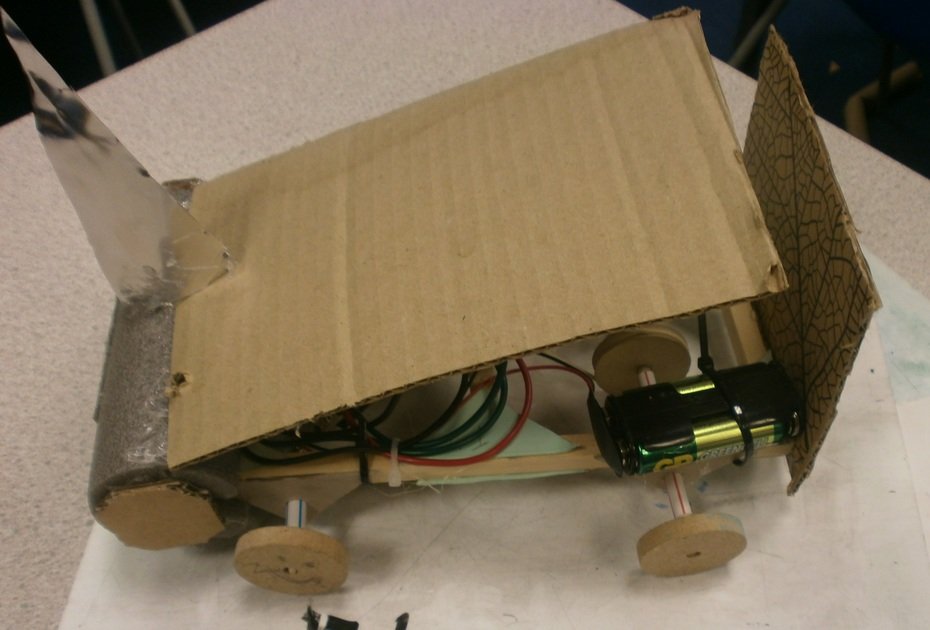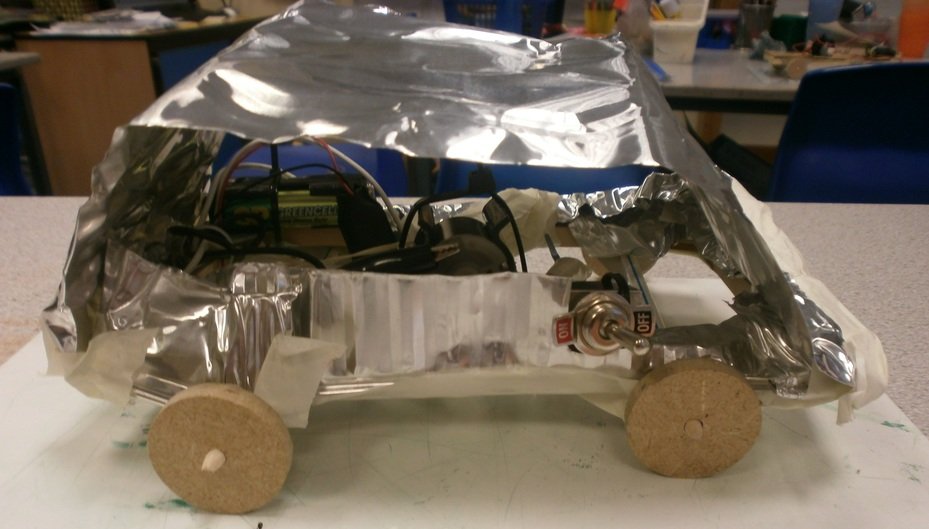 On Thursday 29th November we went to visit Jodrell Bank. We explored the galleries and took part in two workshops. We really enjoyed looking at the night sky in the planetarium.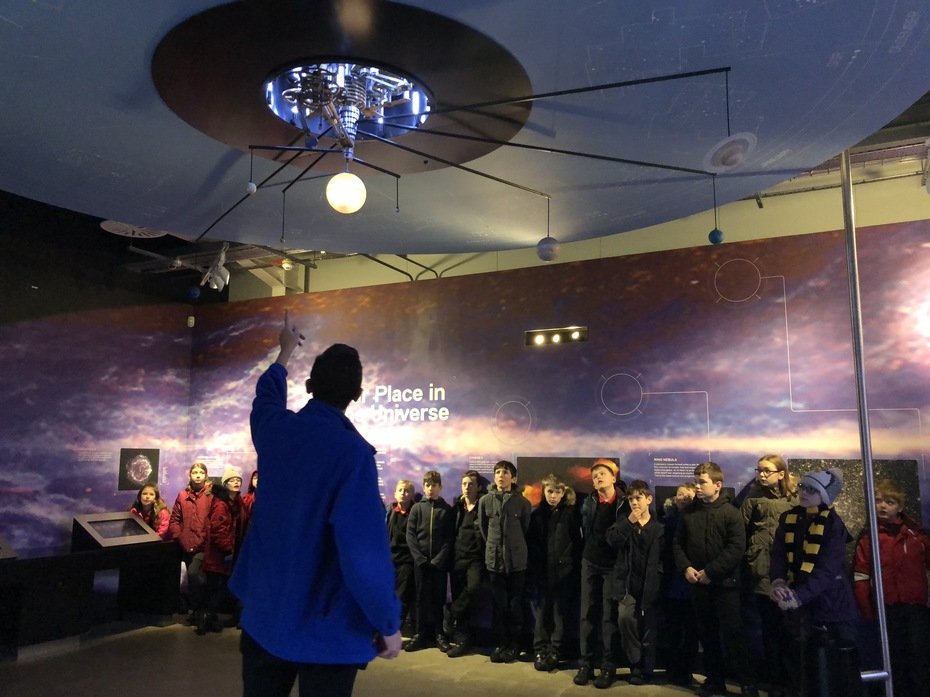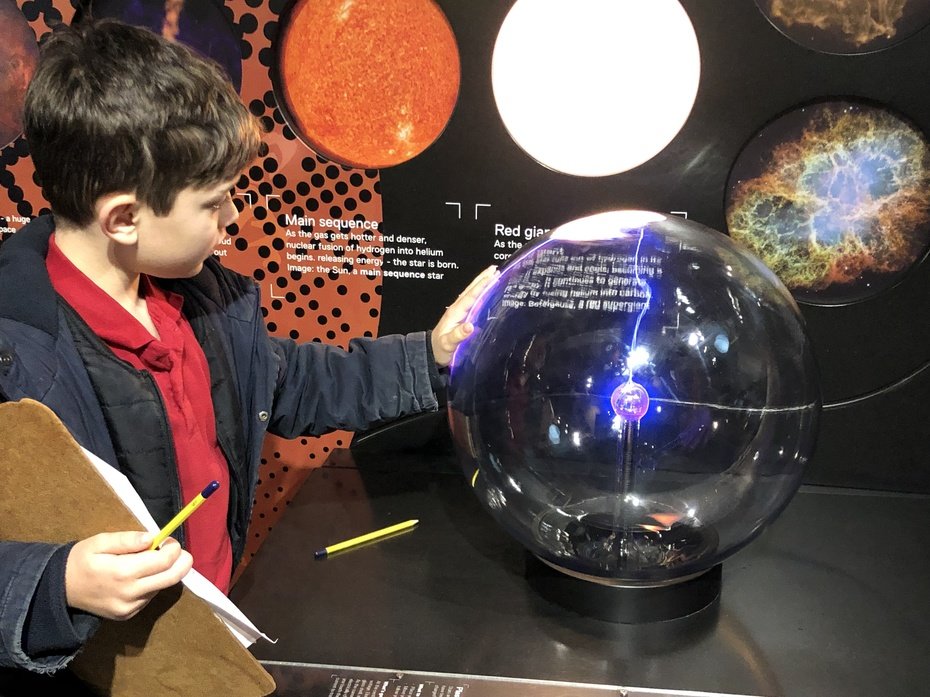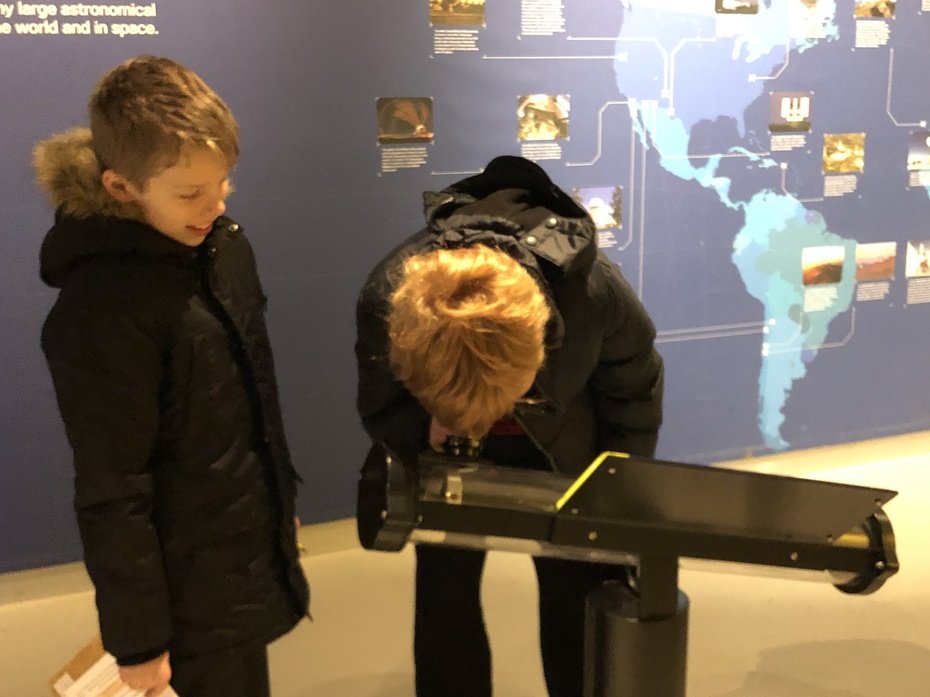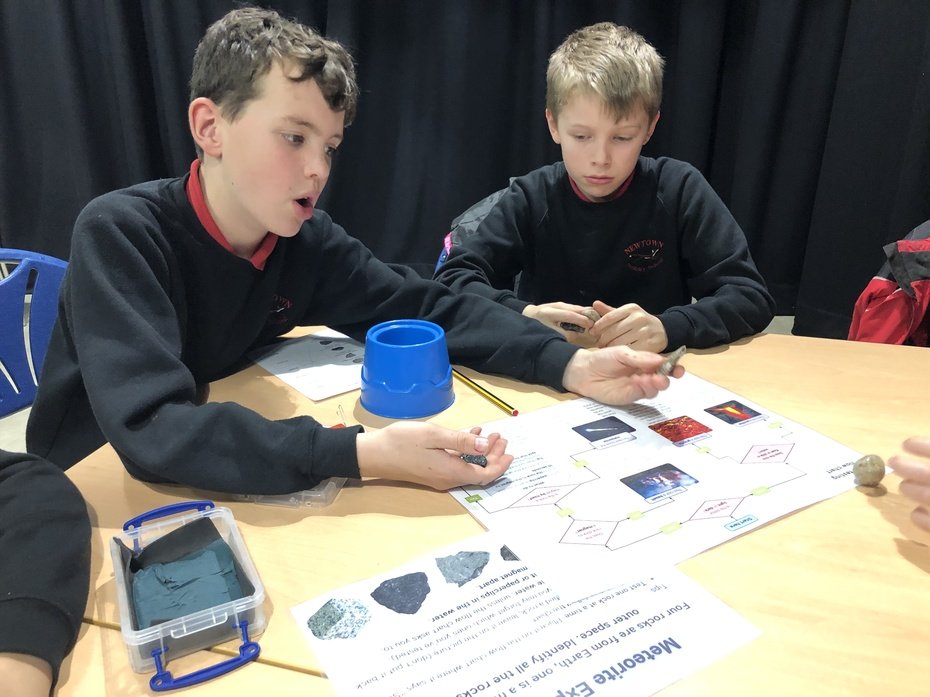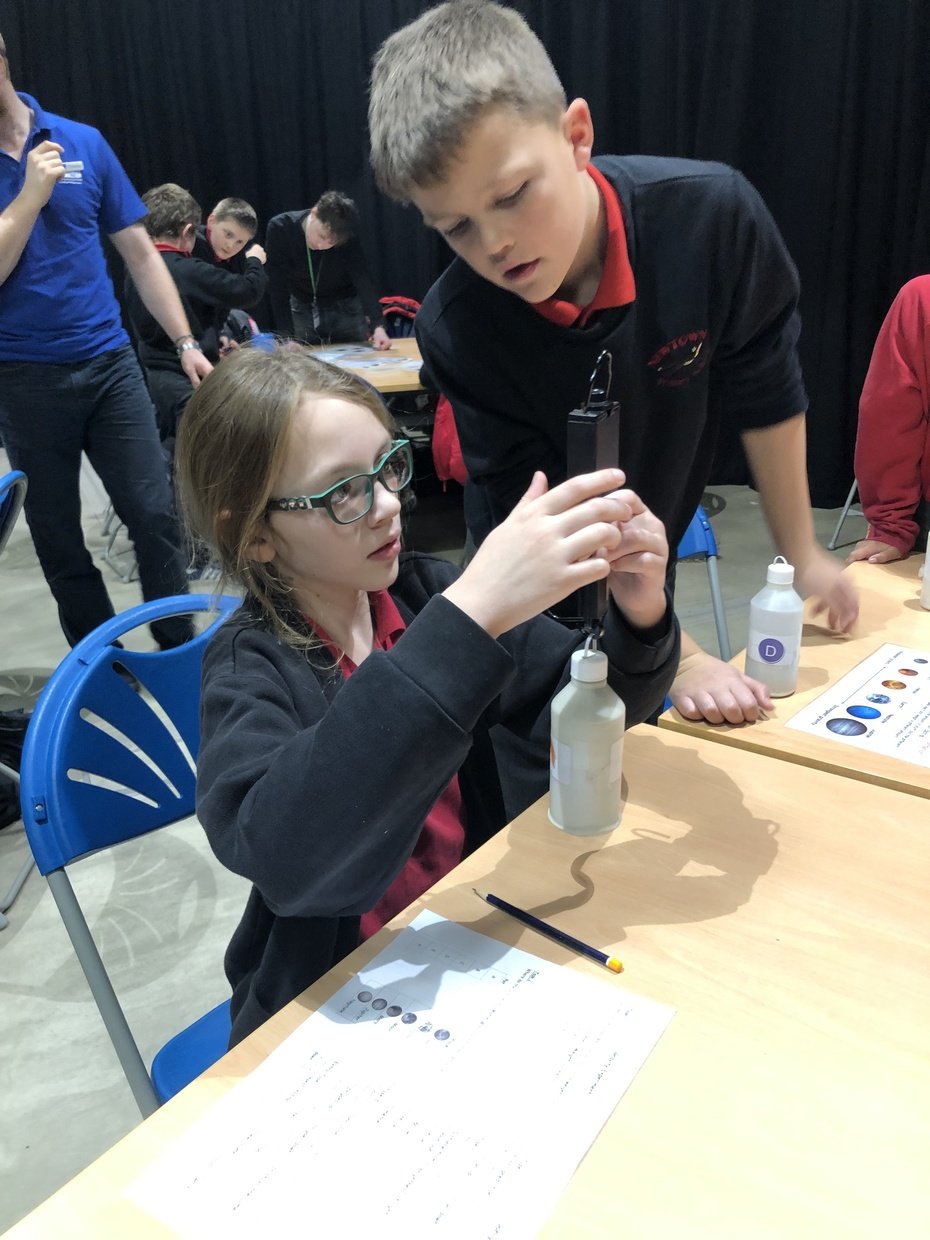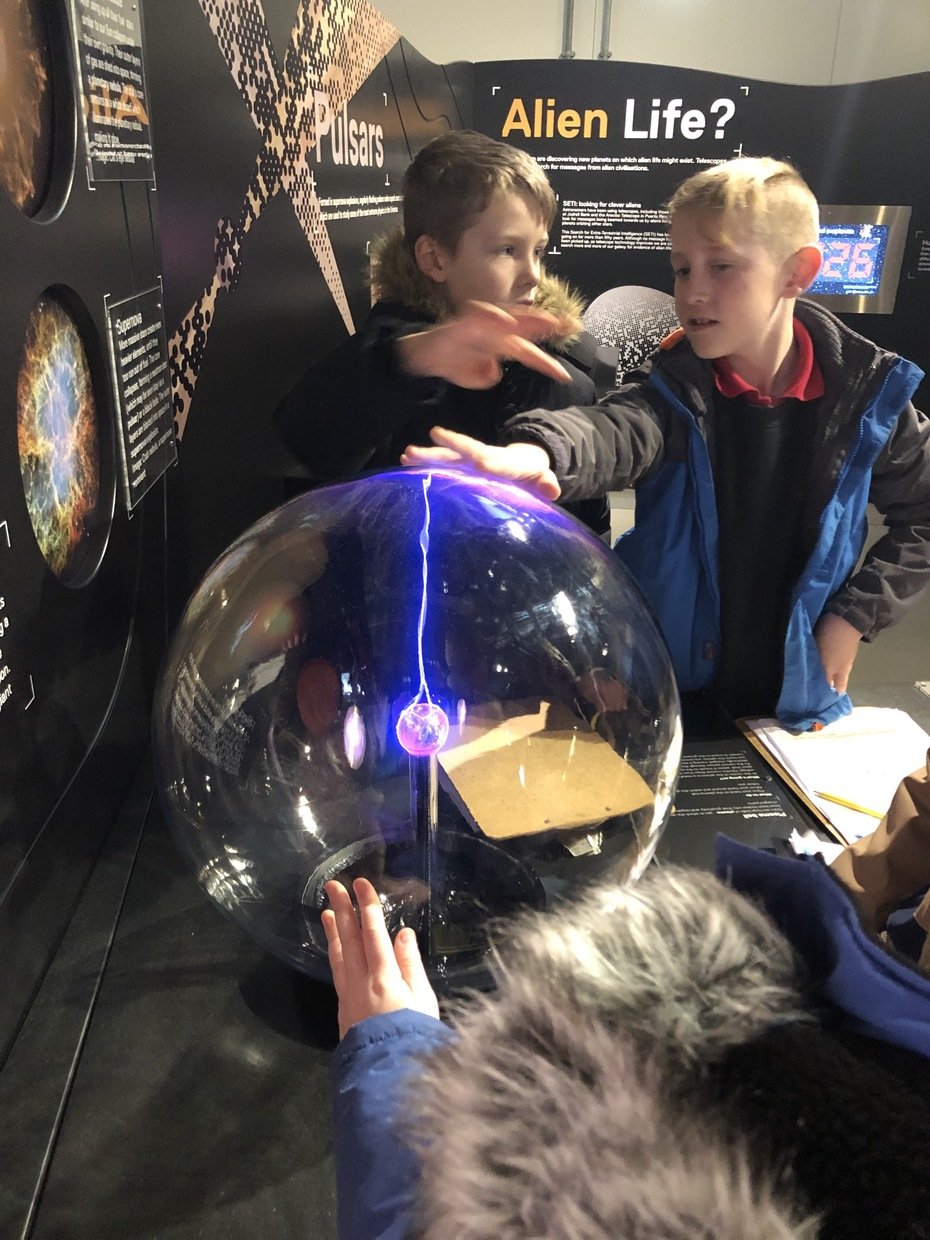 Autumn 2 topic is Space. Our challenge this term is to make moving vehicles. On Friday afternoon we used our team- building skills to design a course to compete with remote control cars. Everyone took part and we had a timed final event. Thank you to all the children who brought in their cars.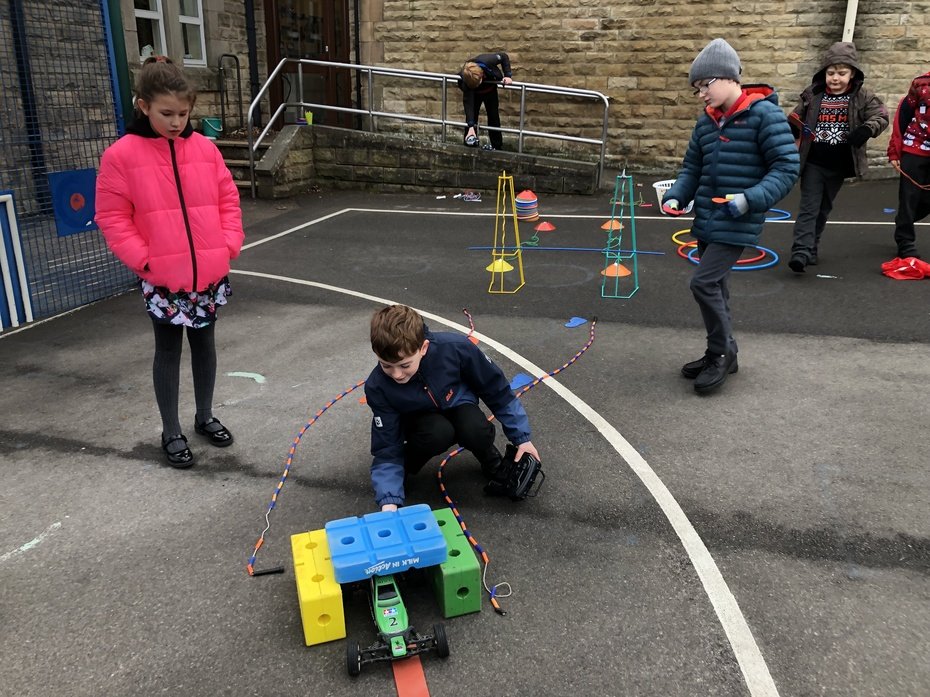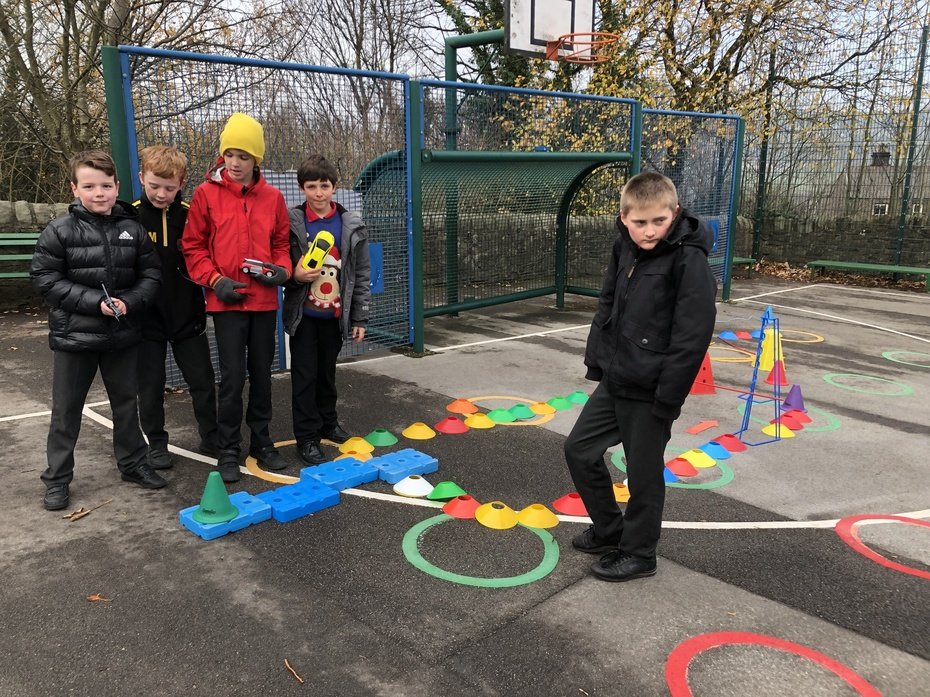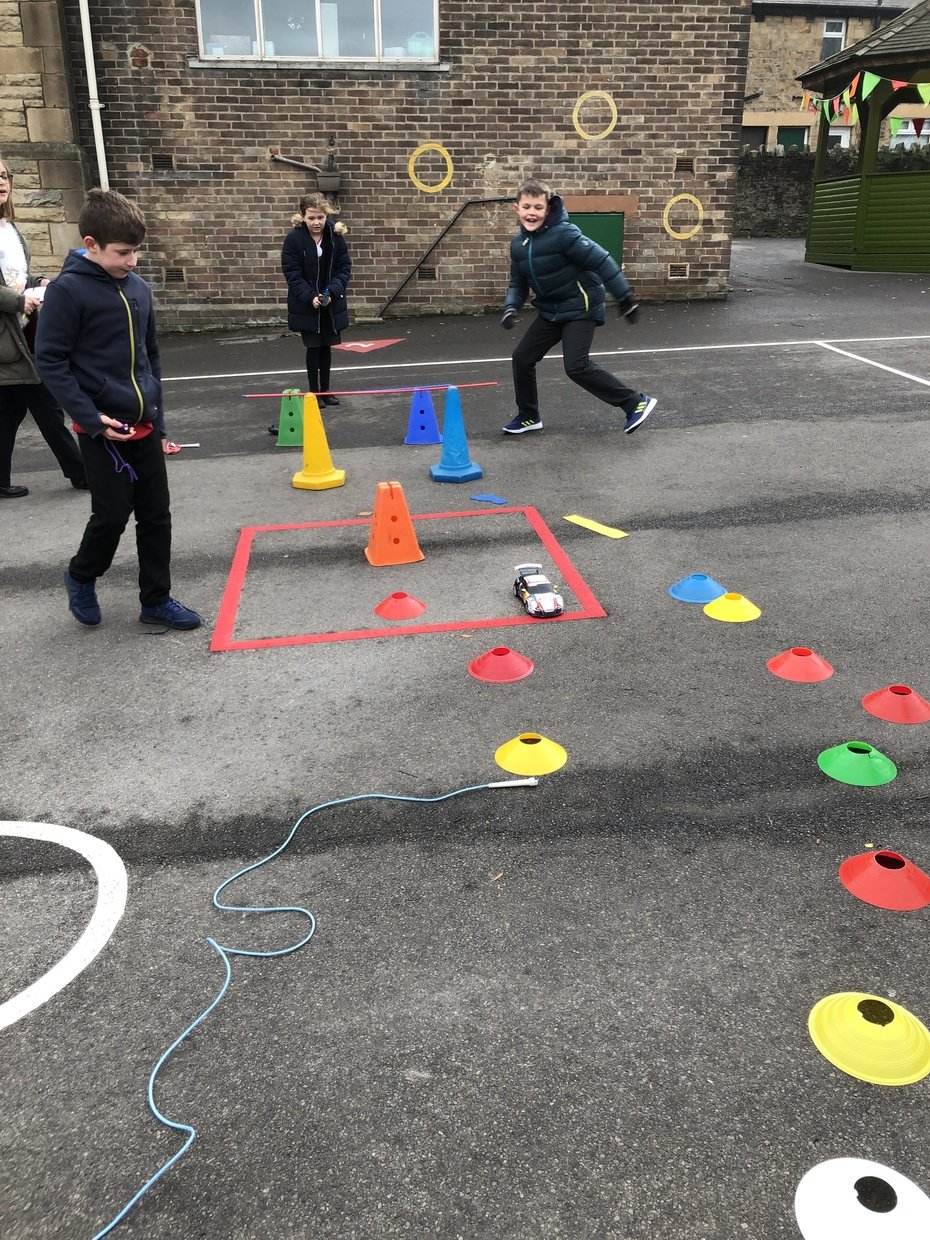 For the first half-term, our topic is 'Ancient Greeks'. The children have been involved in planning an Olympic Games event which took place on Wednesday 10th October.We have been to a a Greek Experience with our friends at Thornsett.
We learned many different skills during our topic-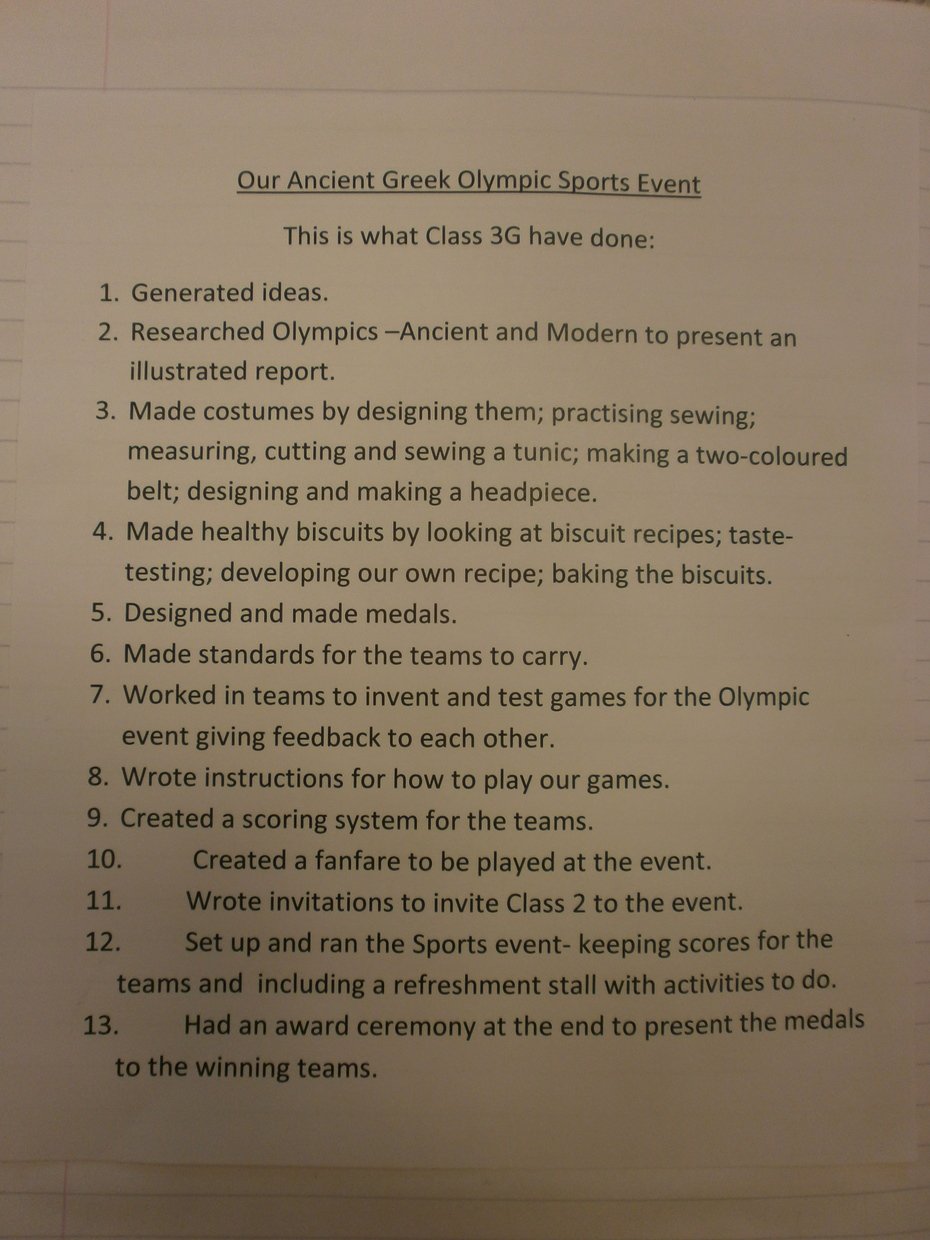 Photos from our Olympic event: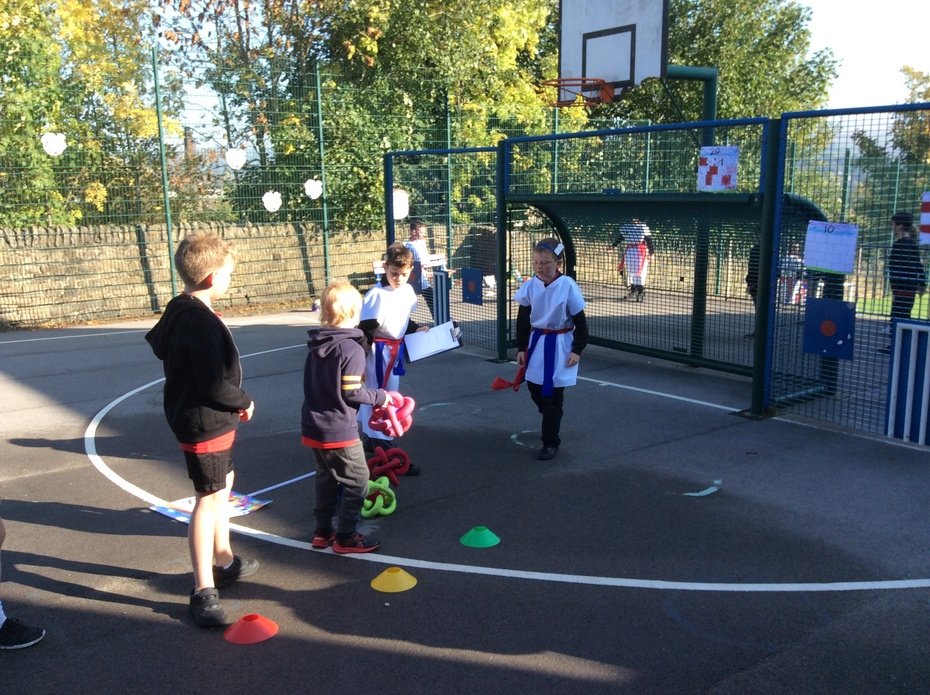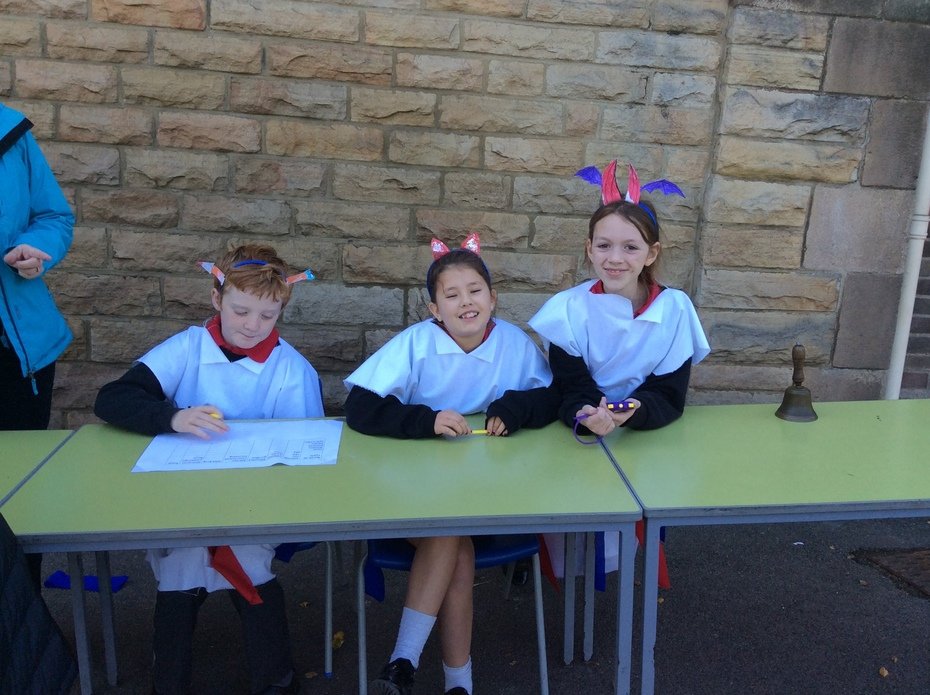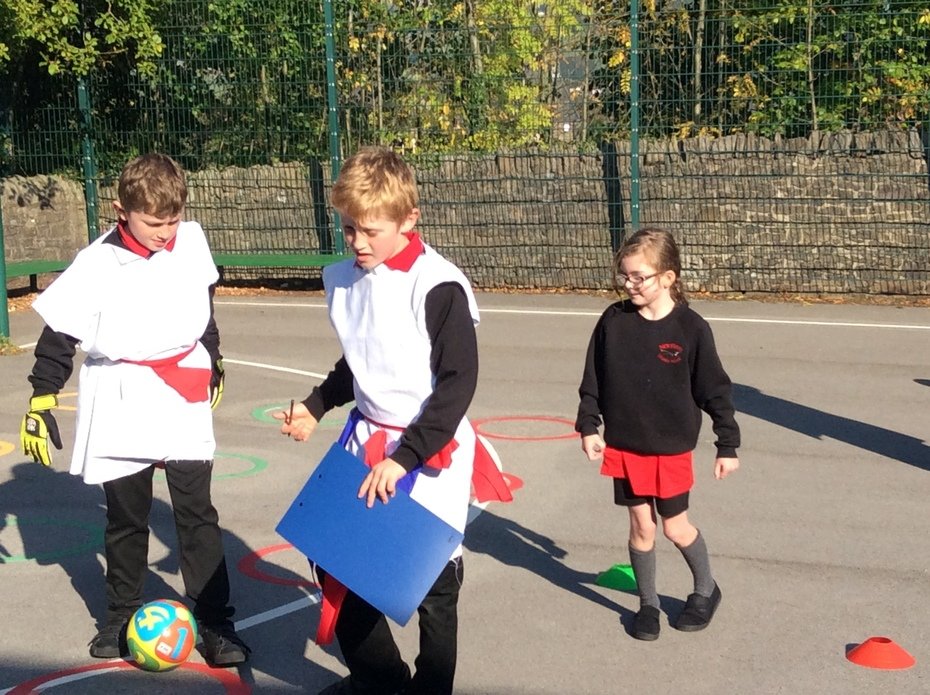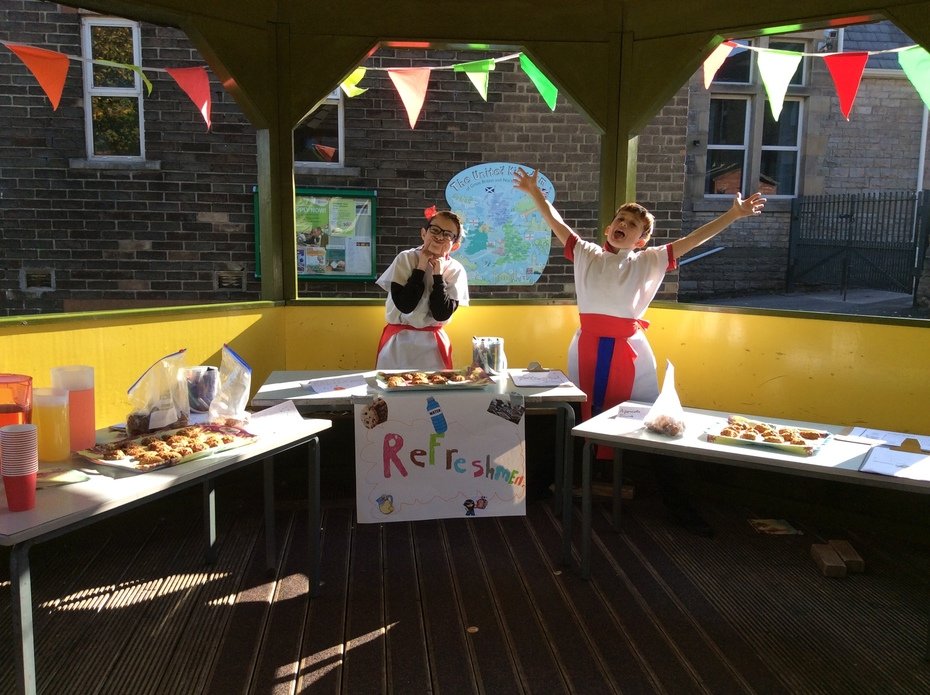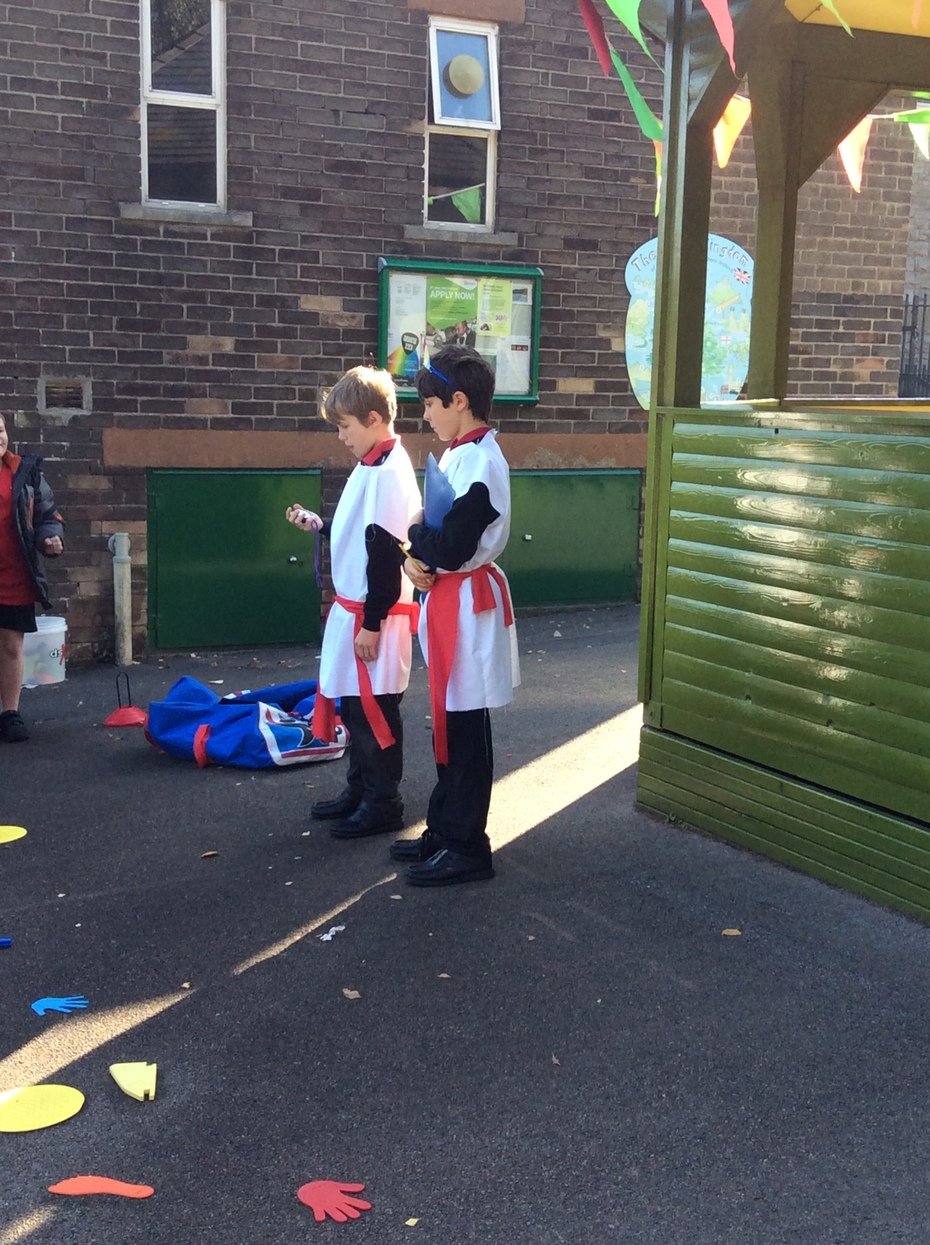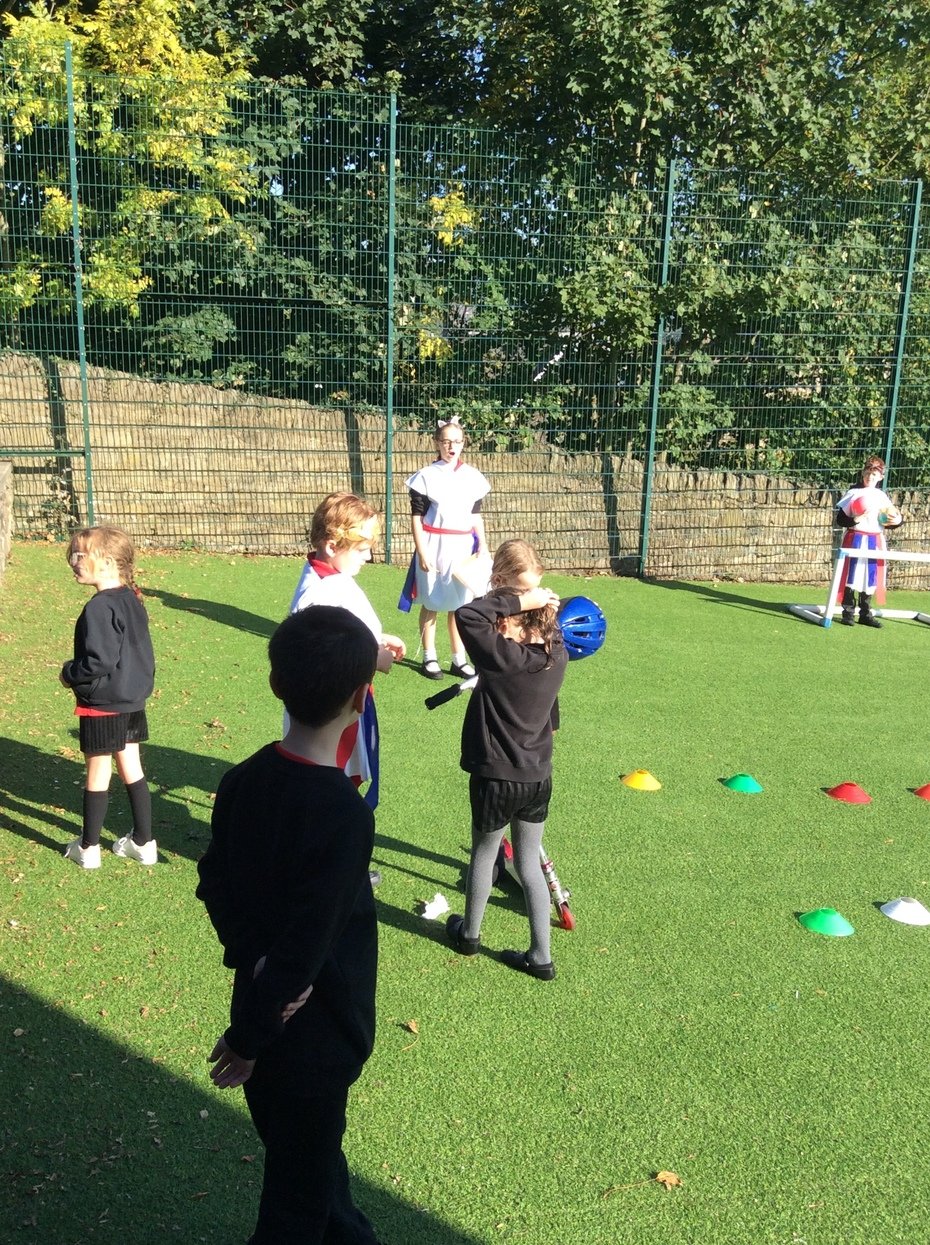 Weekly Brass lessons are now well underway. We are learning to play trumpets and trombones.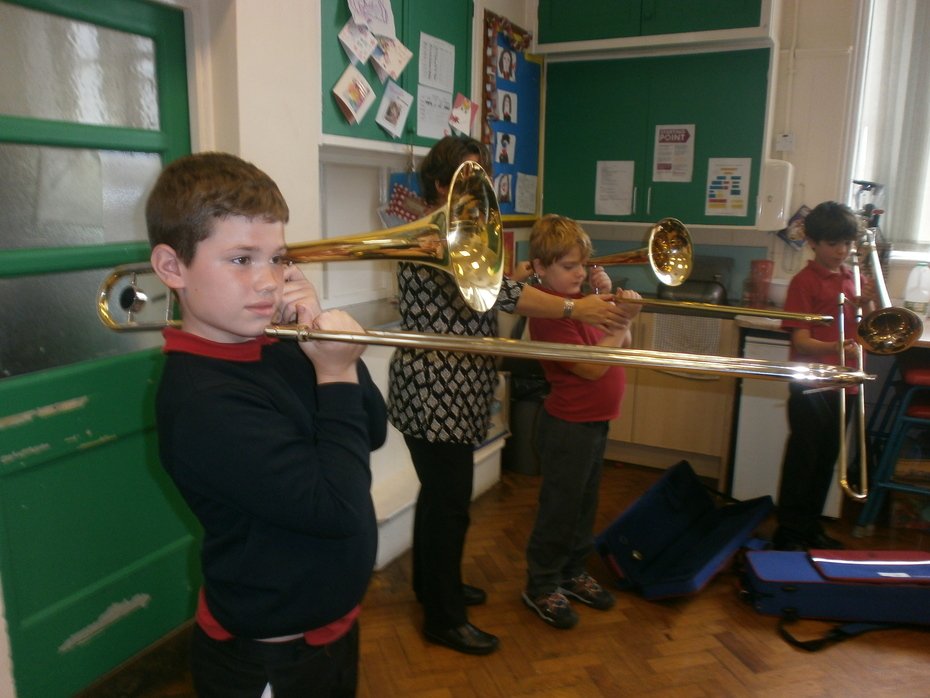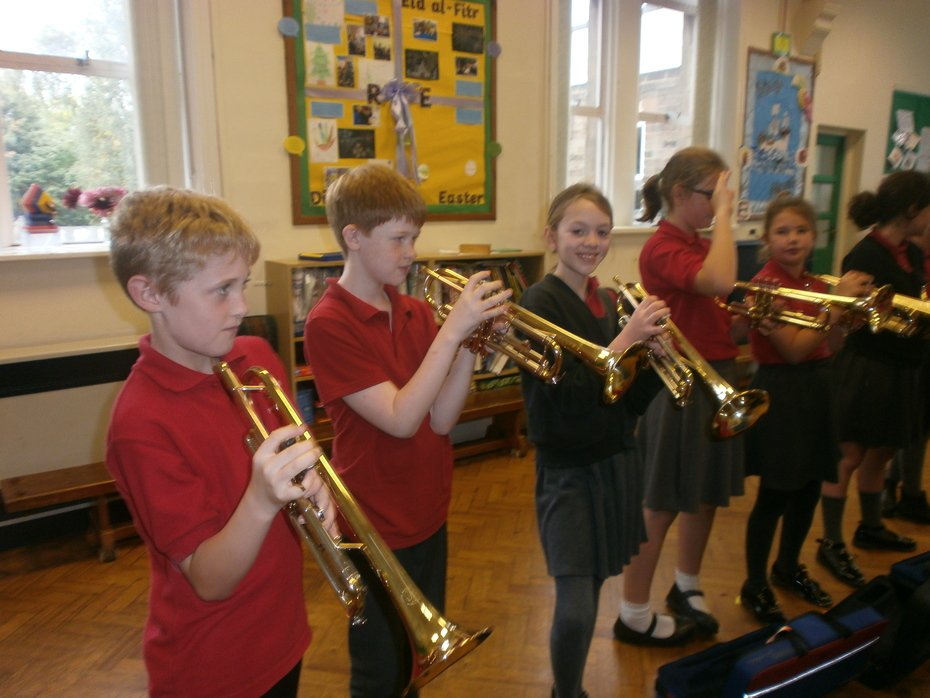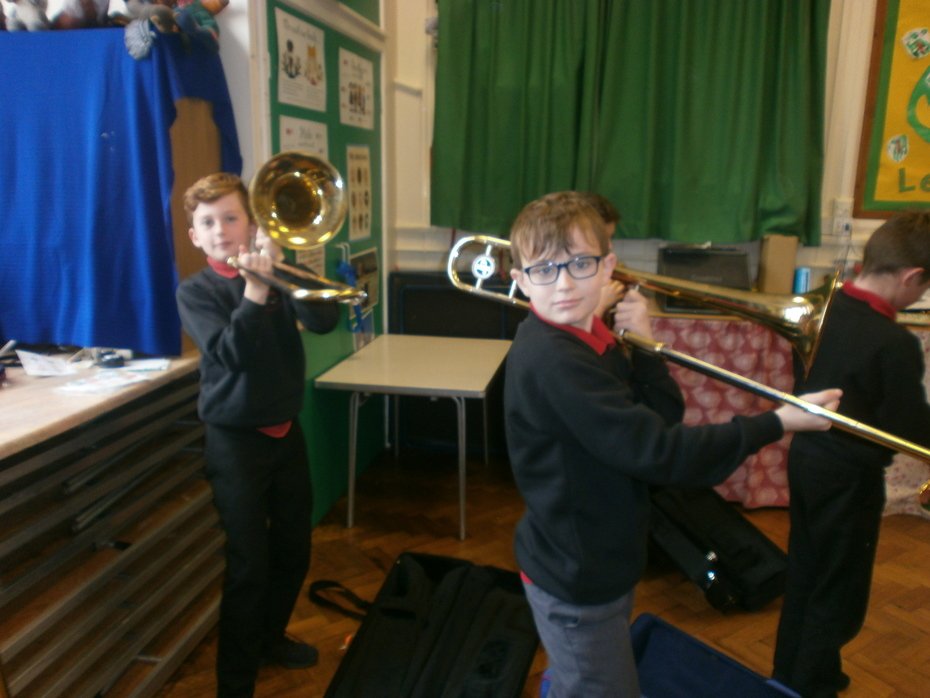 Year Six enjoying Music lessons, Spanish and Lego workshops at New Mills School Bonding Day. We met up with children from the local primary schools for a taster day at the secondary school.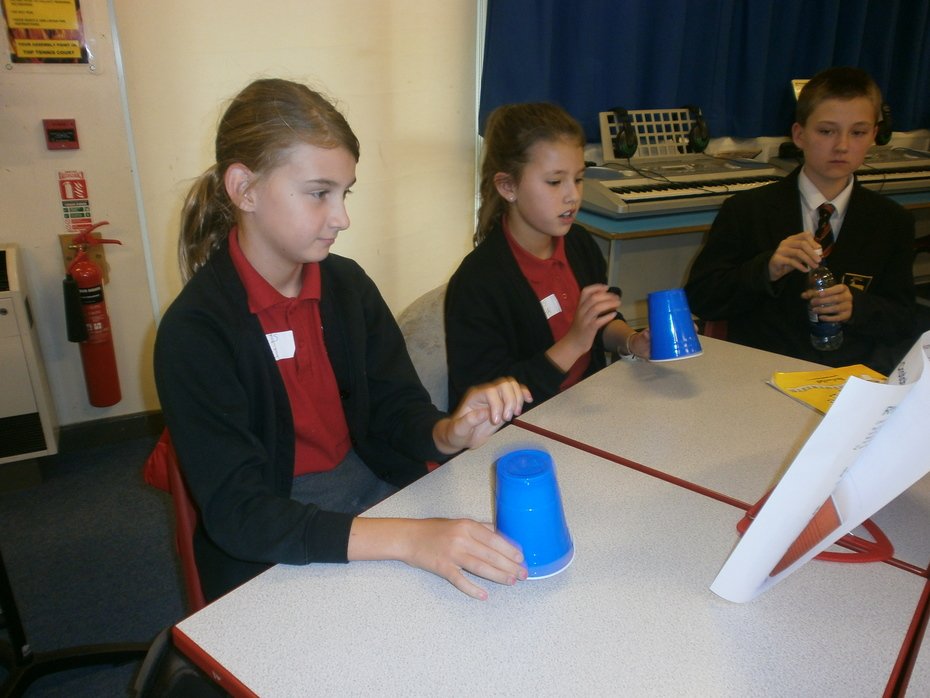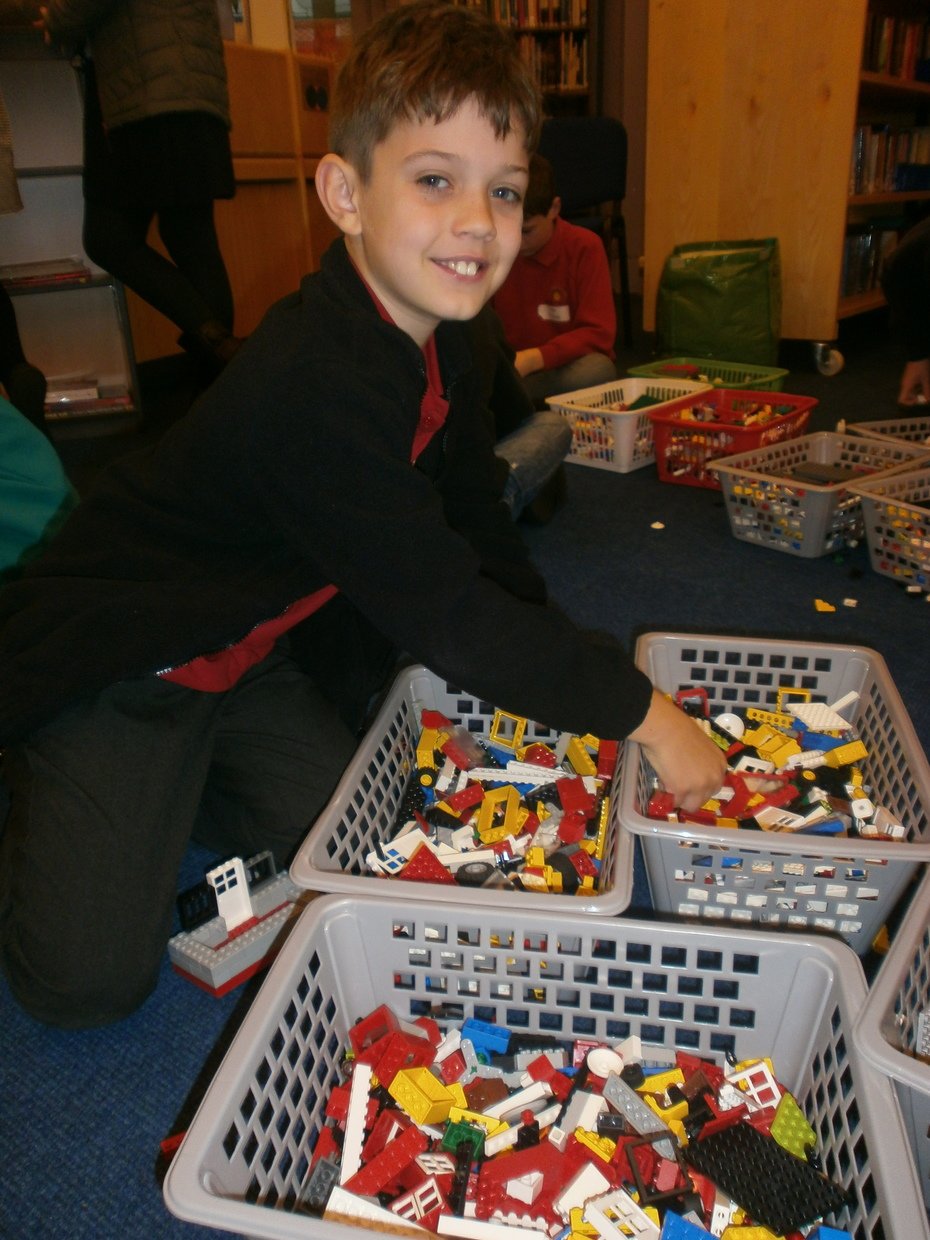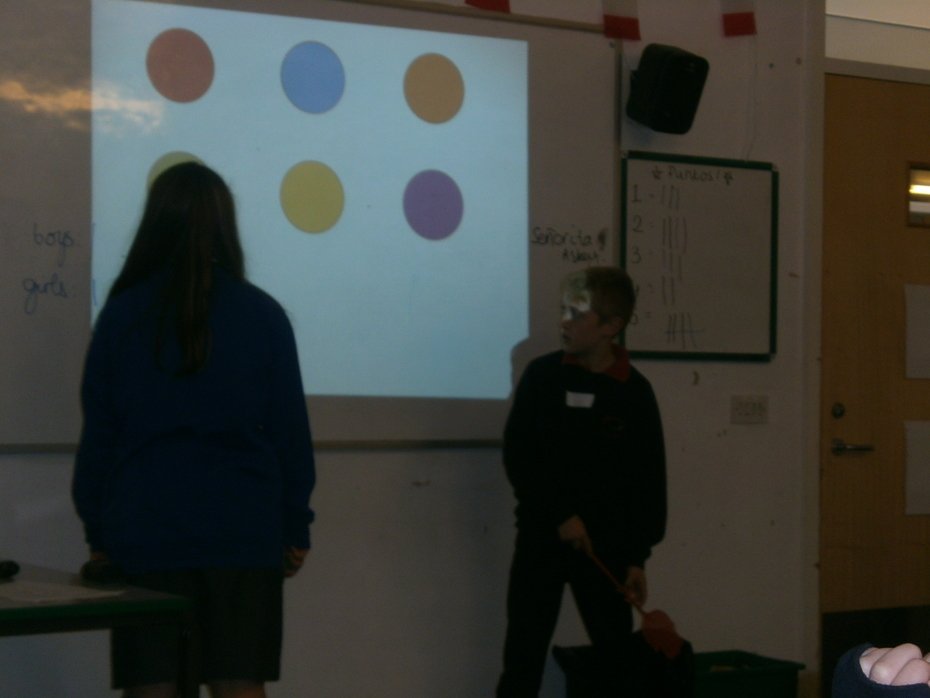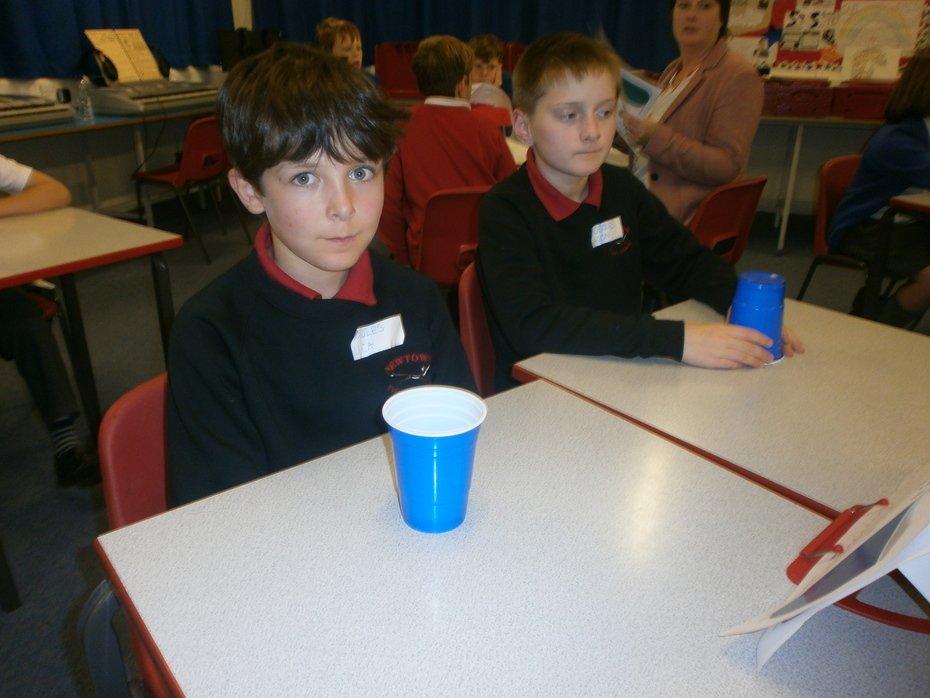 We went to Thornsett School to share a Greek workshop day which was funded by the PFA and PTA from both schools. It was a great chance to work with Class 3 from Thornsett and find out all about the Ancient Greeks.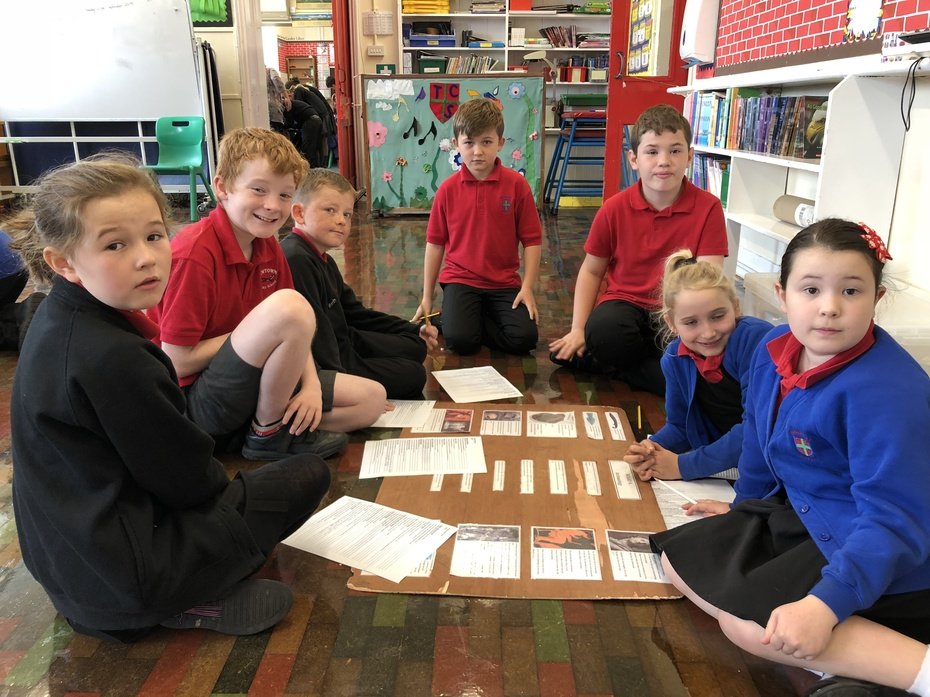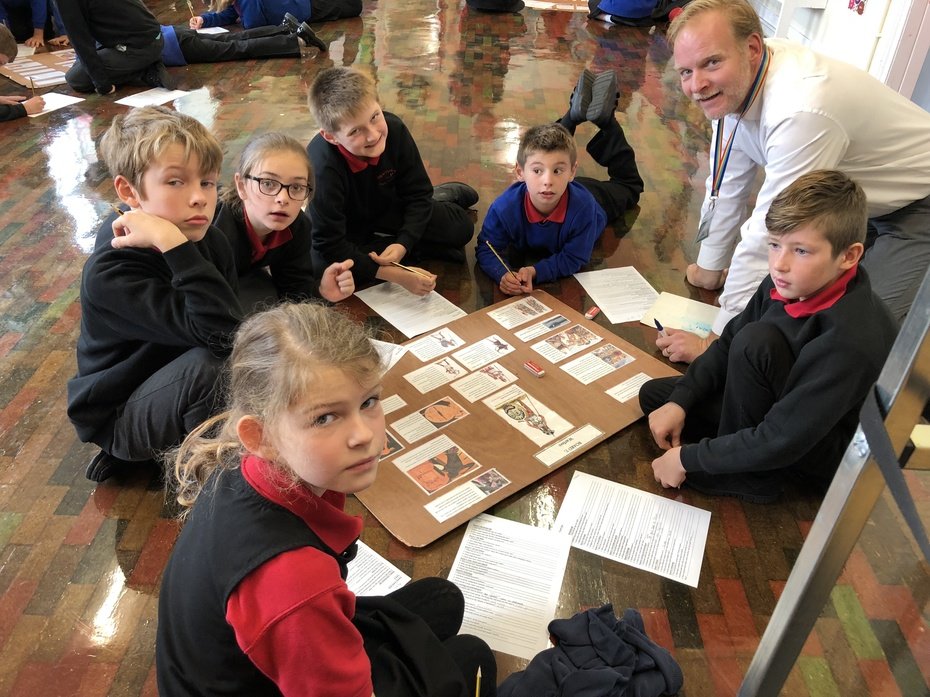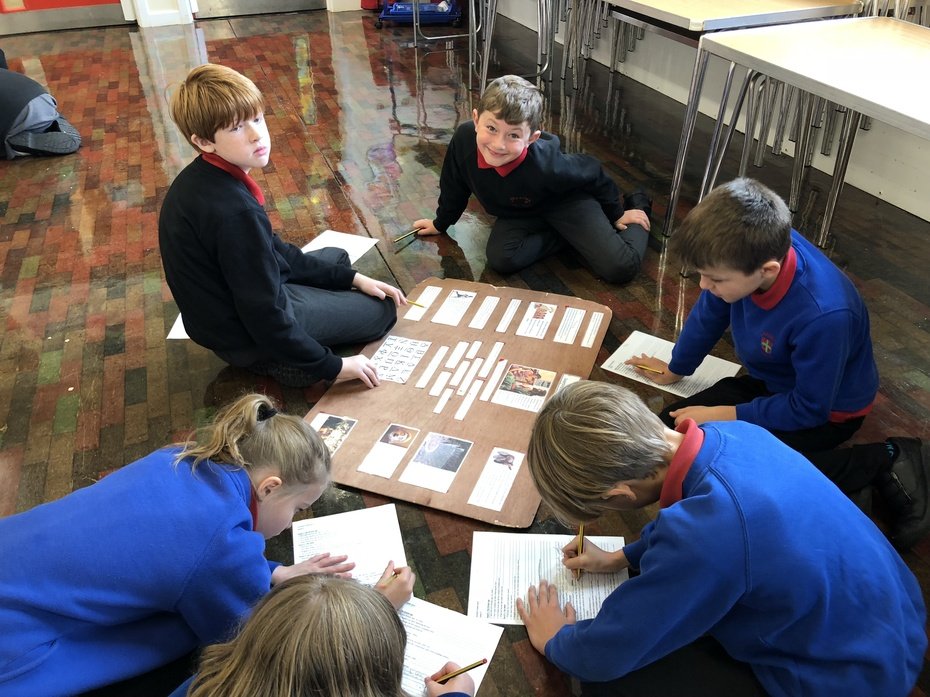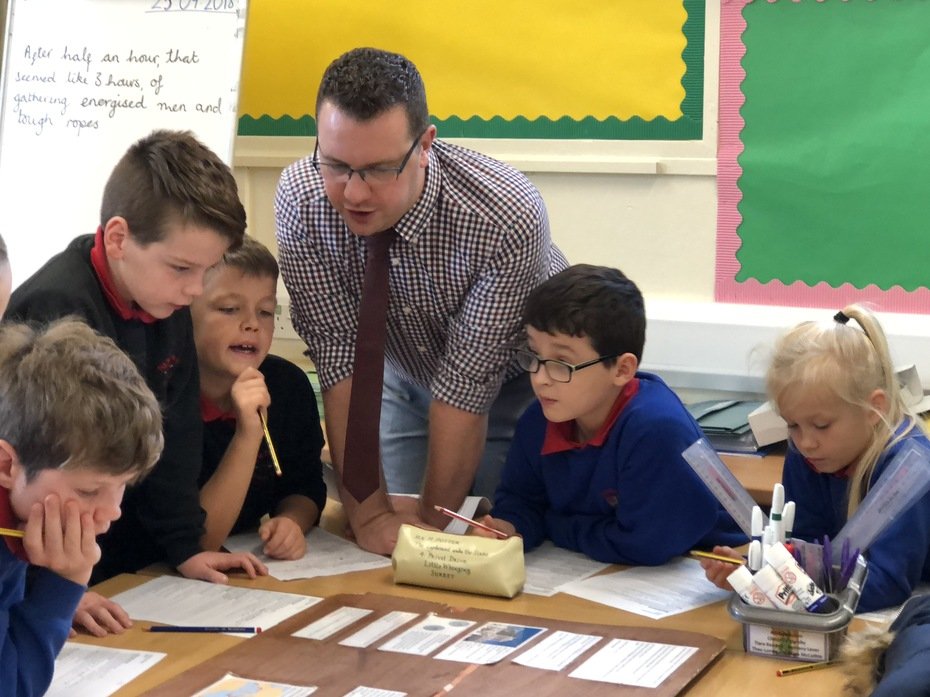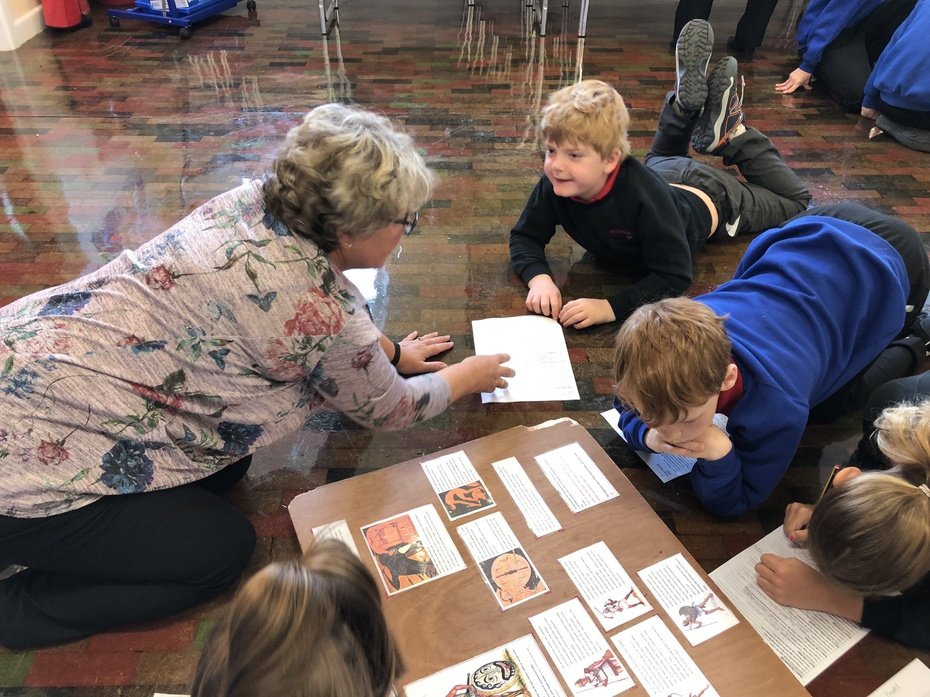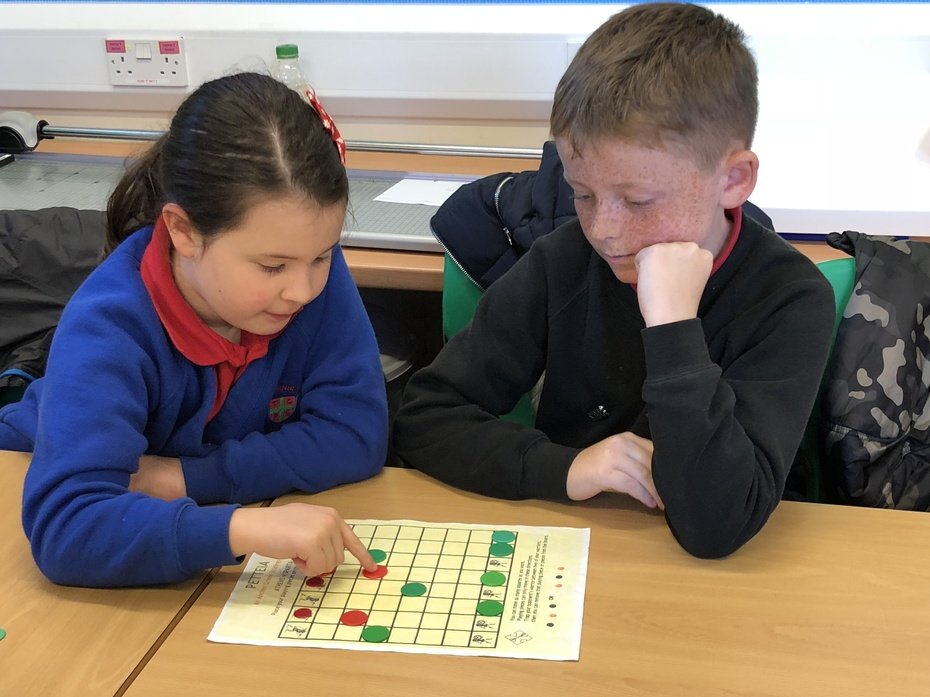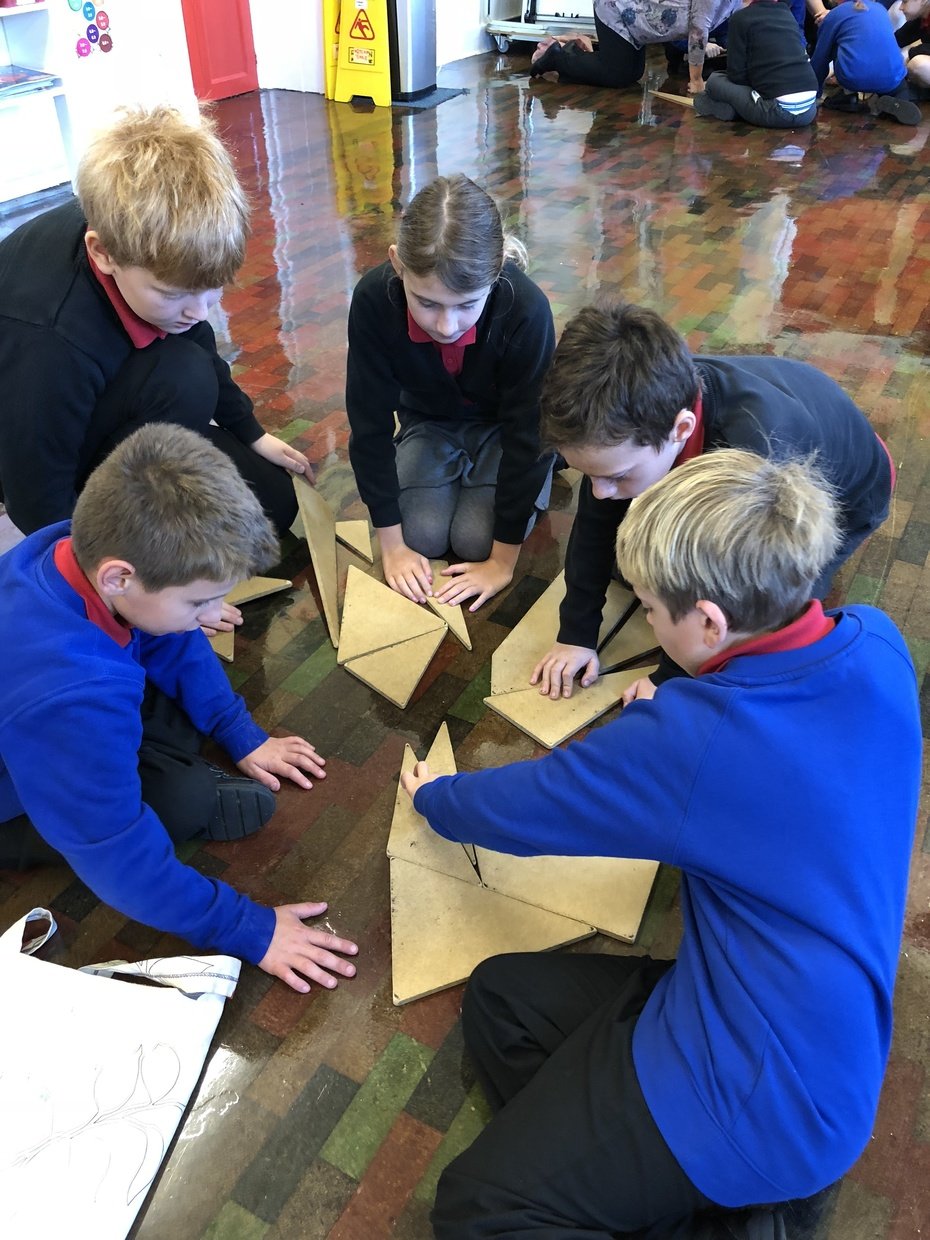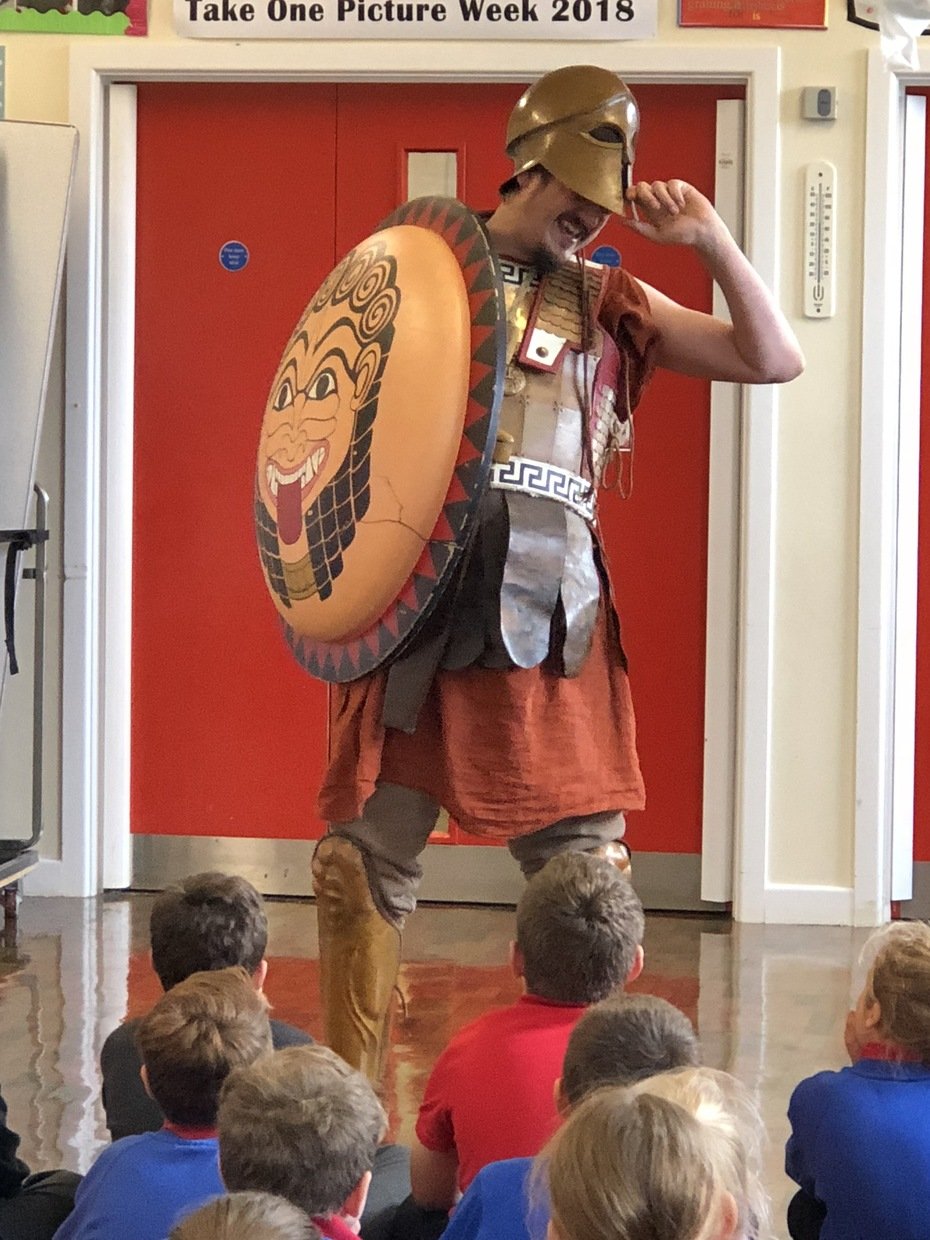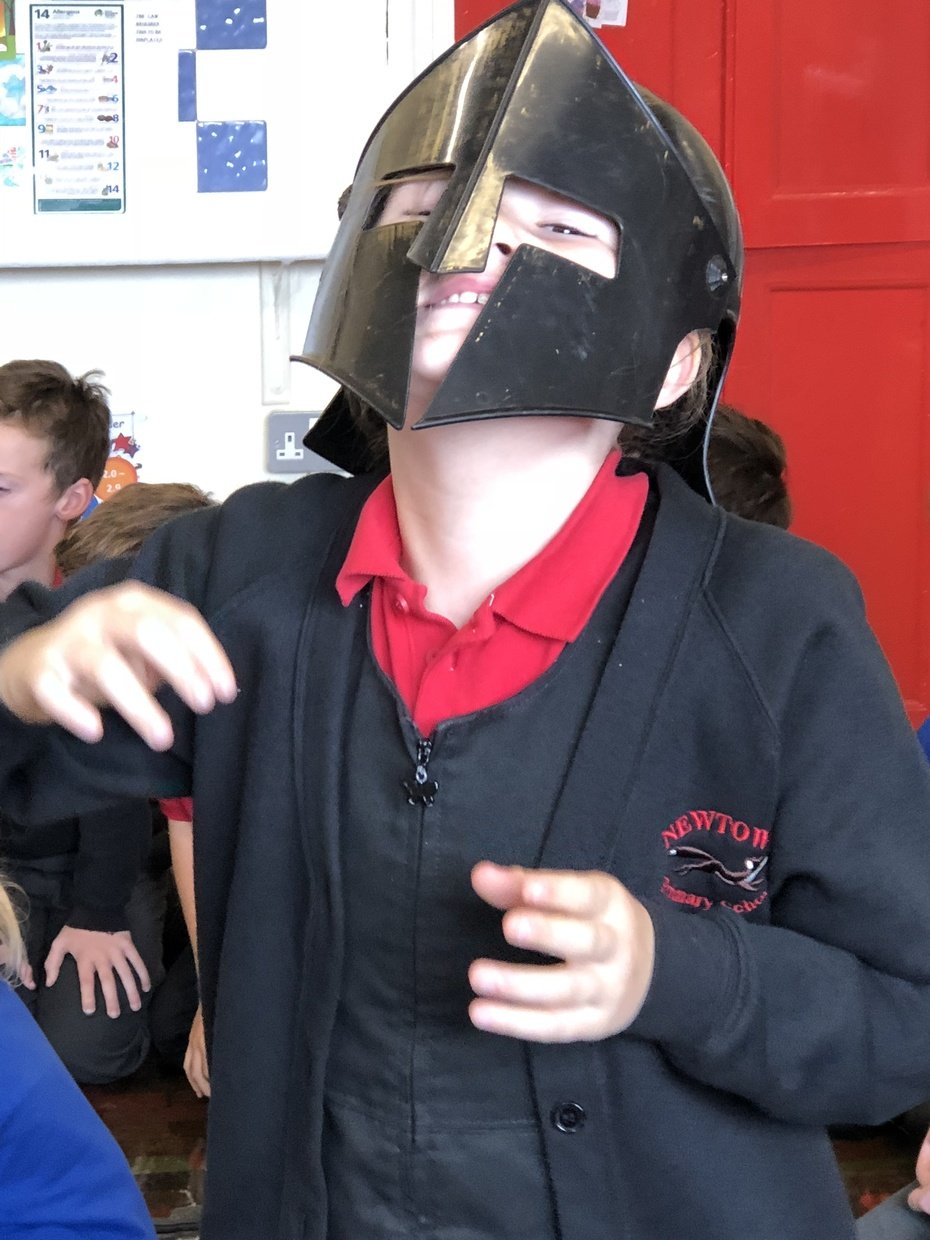 Making our Greek costumes for our Olympics Event. We designed costumes, practised sewing, measured and sewed a tunic, made a belt and designed and made a headpiece.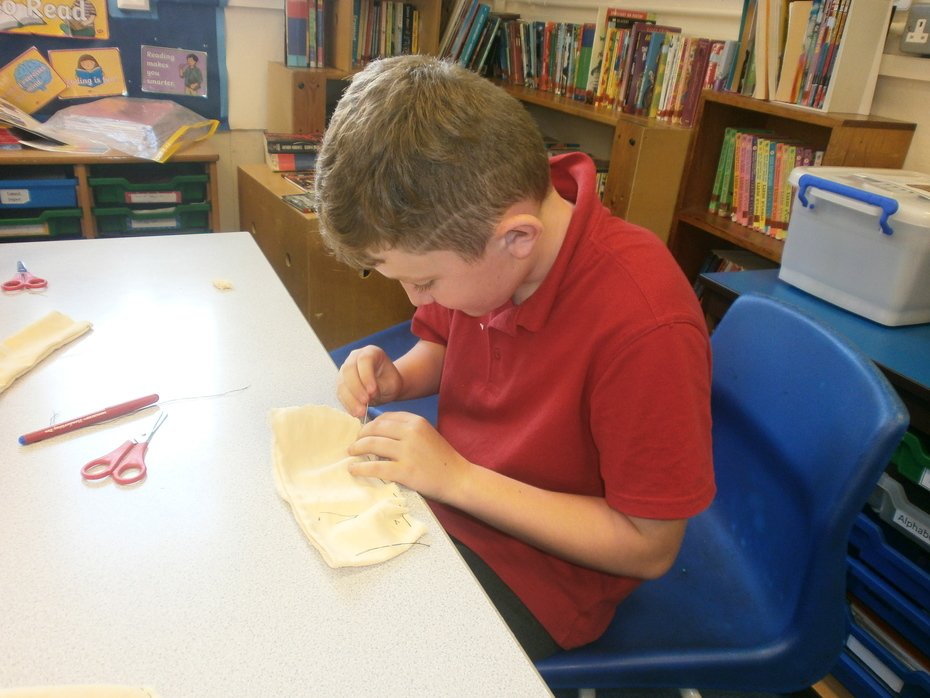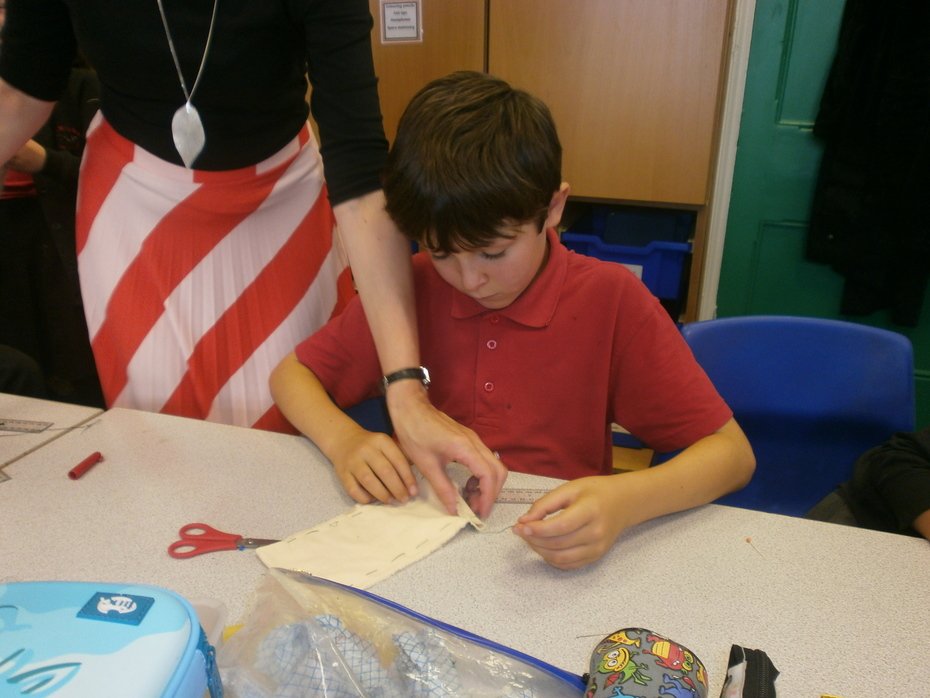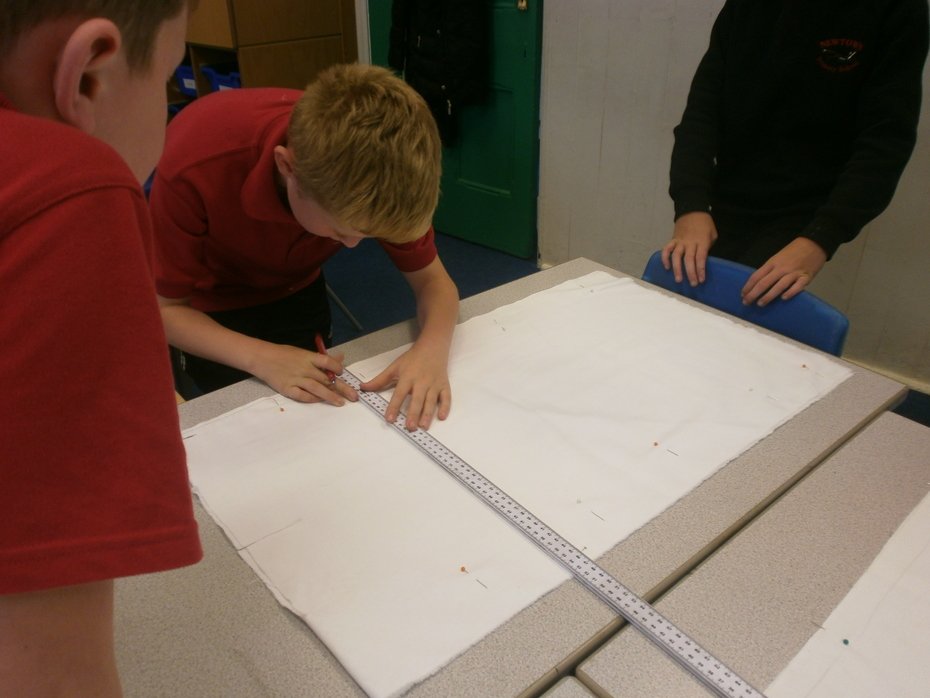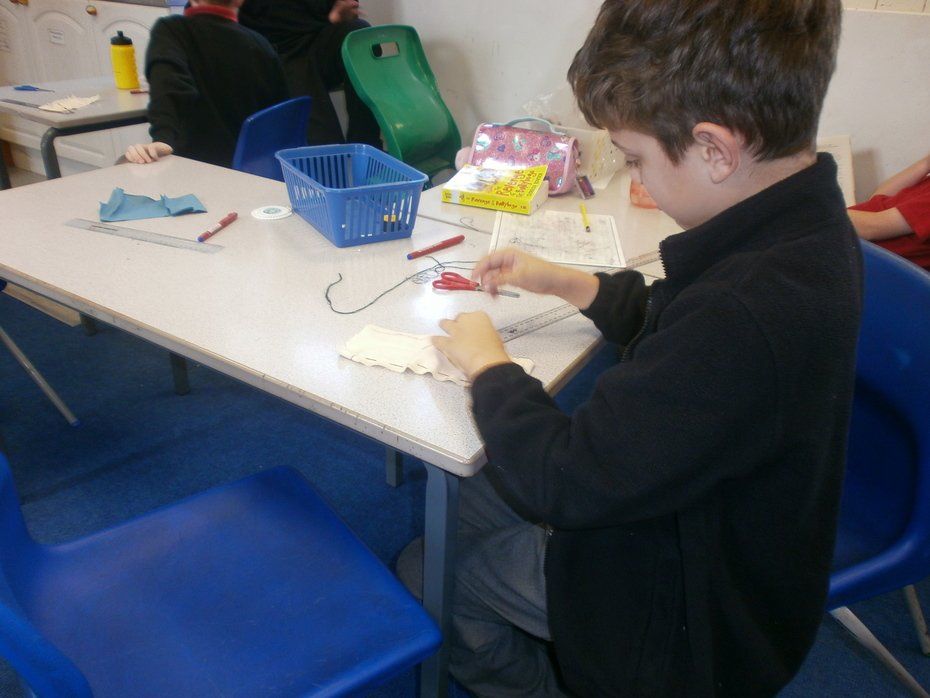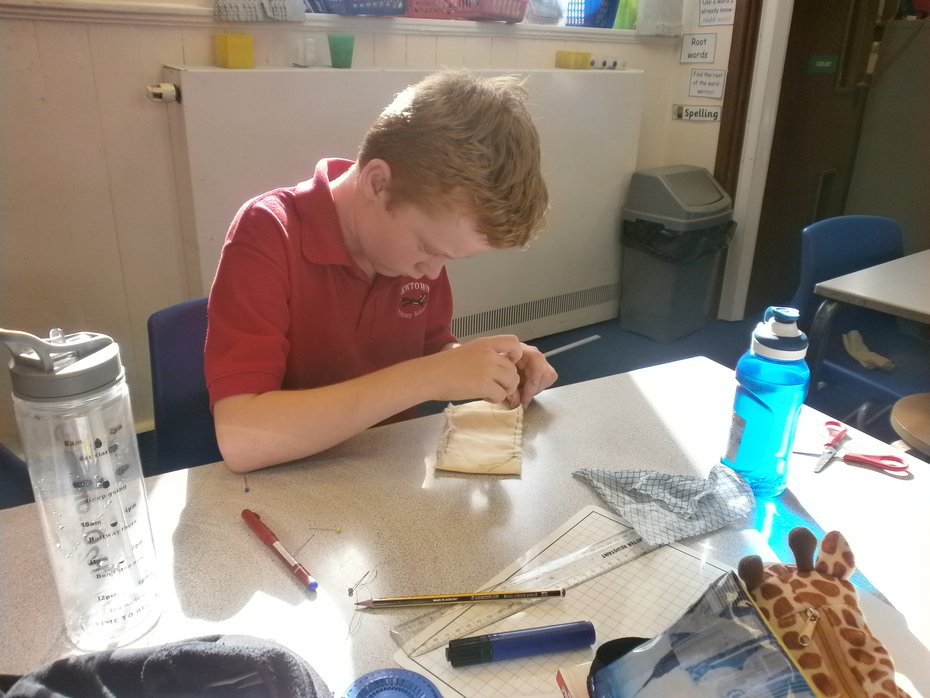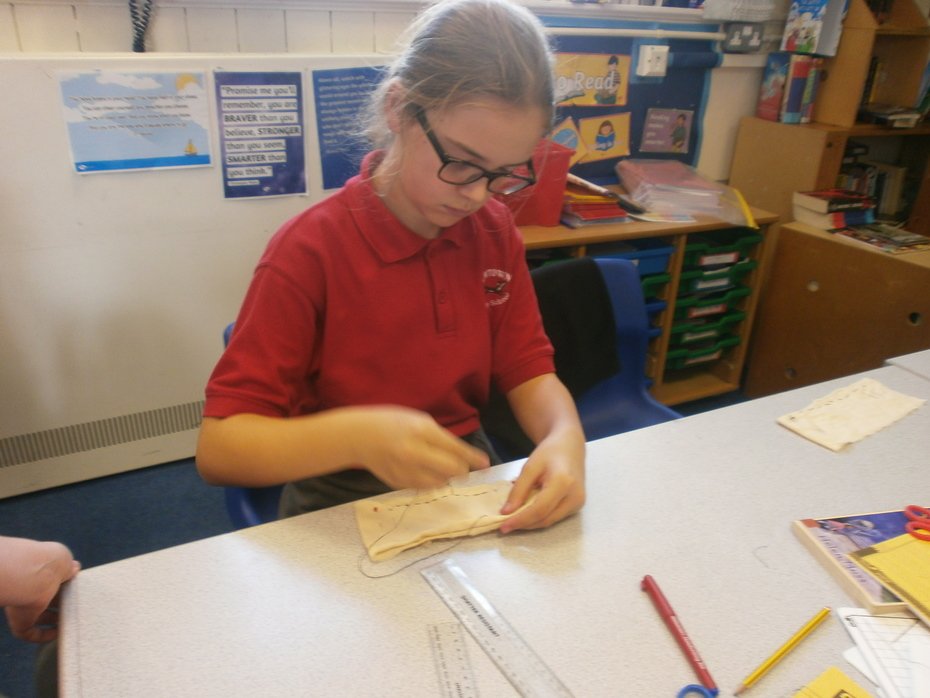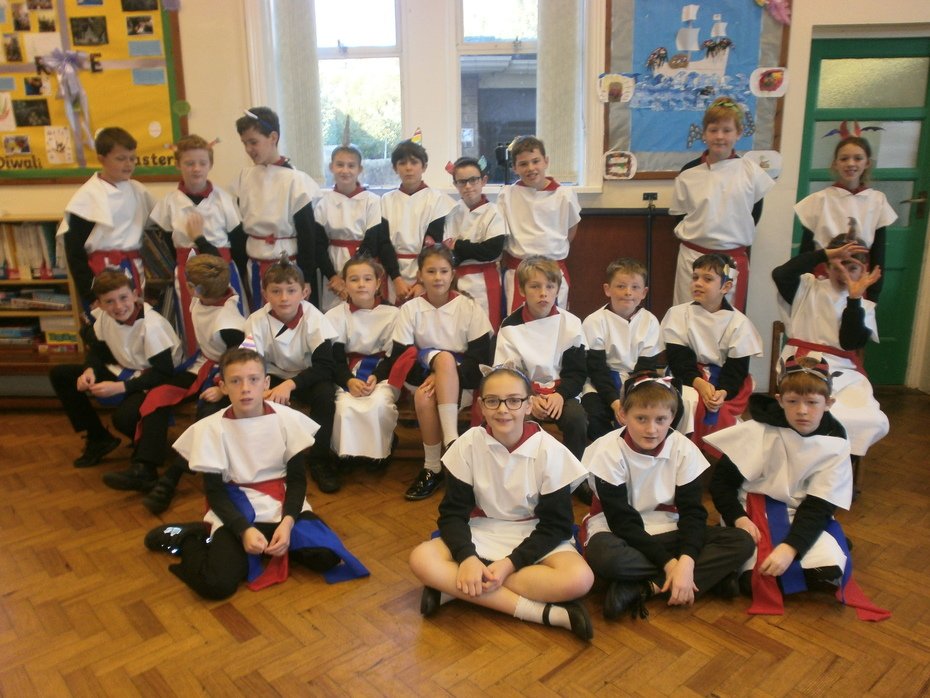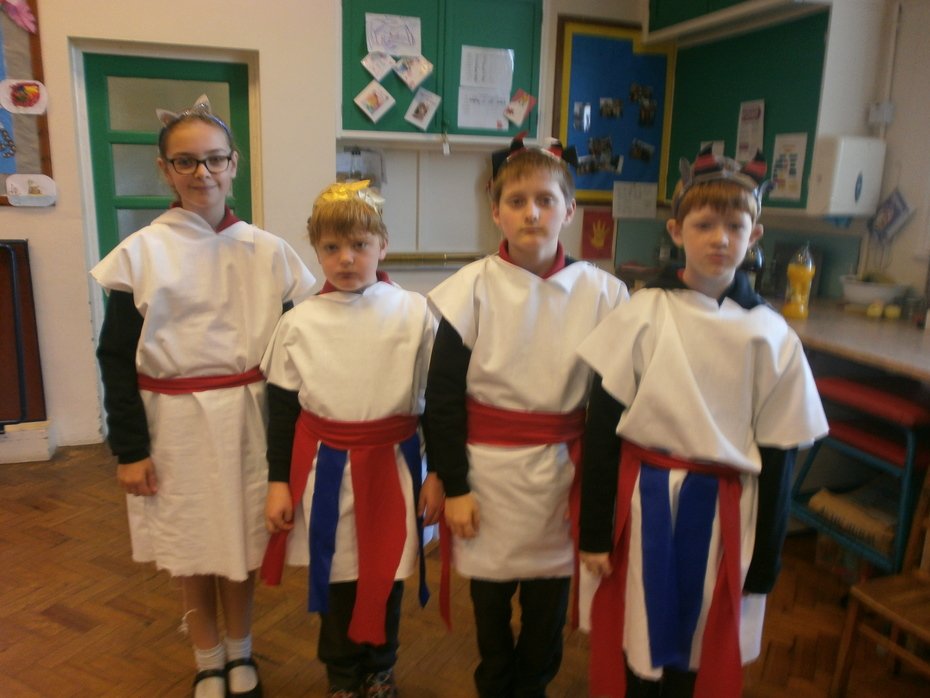 We made up games to play at the sports event. We investigated instructions by playing card games and then wrote instructions for how to play our own game.