Posts
28/02/2013
We have nearly finished the sunset which will go behind
the volcano. AT likes getting glue on her hands, but
BK doesn't!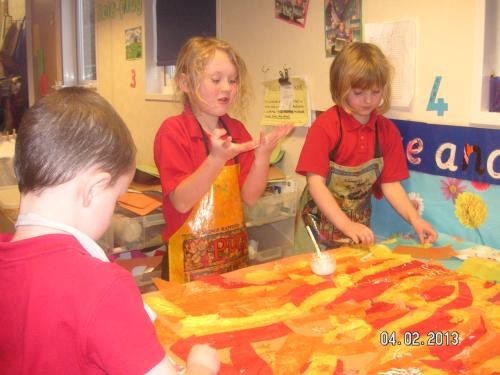 This is when we starting to make Donny the dinosaur.
We are putting on newspaper covered in watery glue and
will wait for it to dry. By BK and AT.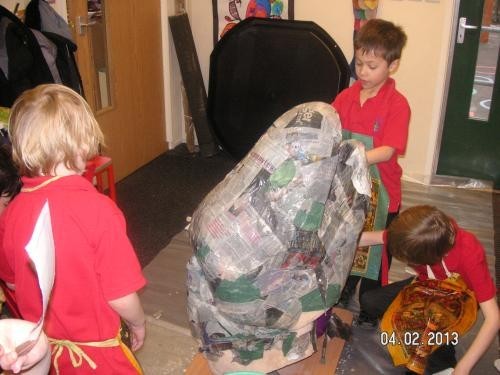 Does the pancake land back in the pan or is it still stuck
on the hall ceiling?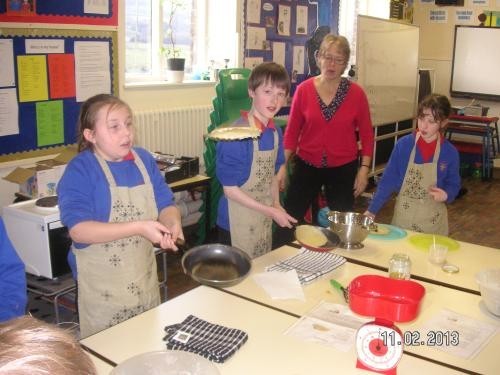 Making 'slime' for our horror movie!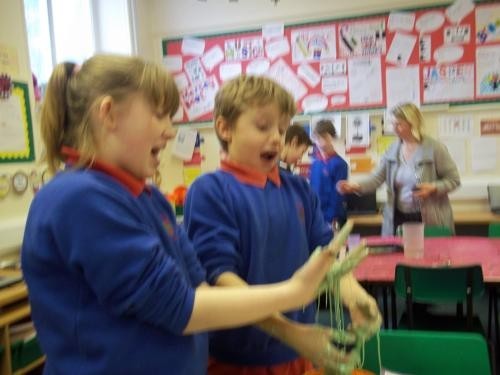 Forest School is lots of fun!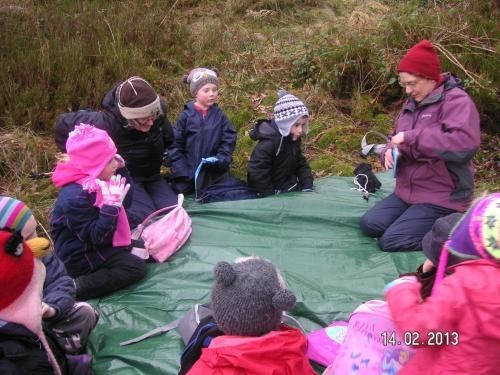 22/01/2013
Goyt made and launched their own Pop Rockets.

06/01/2013
Our Christmas Carol Service was a super end to the
term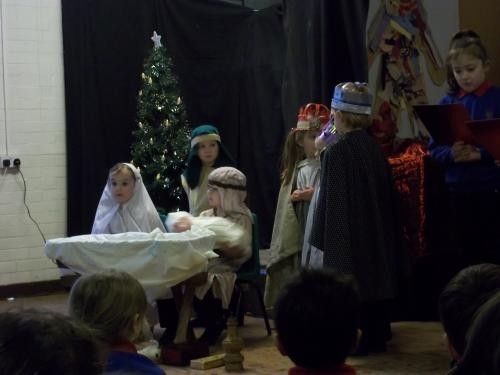 We had a lovely Christmas dinner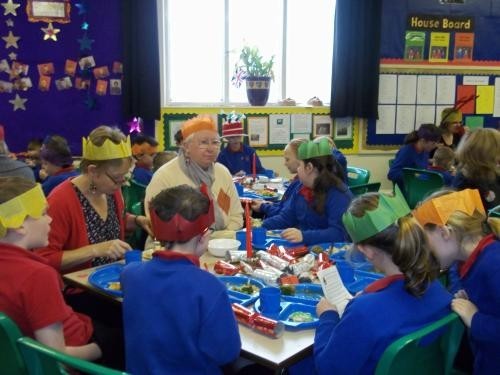 Peak Active Sports presents prizes at the end of last
term's club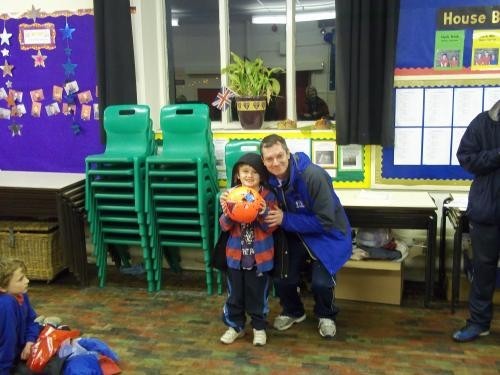 Goyt getting 'Egyptian' at Manchester Museum