Posts
10/03/2013
Our Special Effects team have been busy making fake
wounds this week - pretty convincing eh?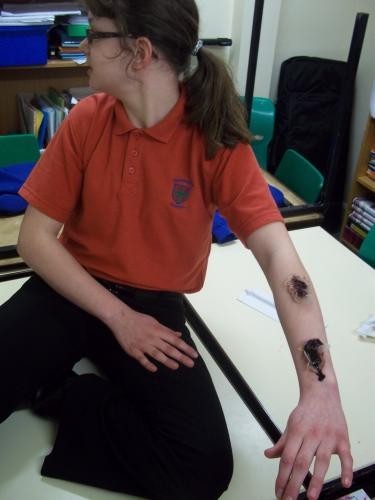 The planting fairies visited last week - they look
suspiciously like children from Goyt Class.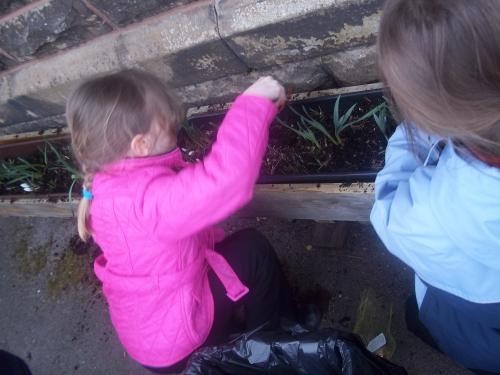 Our cross country runners looking full of energy
BEFORE they set off!!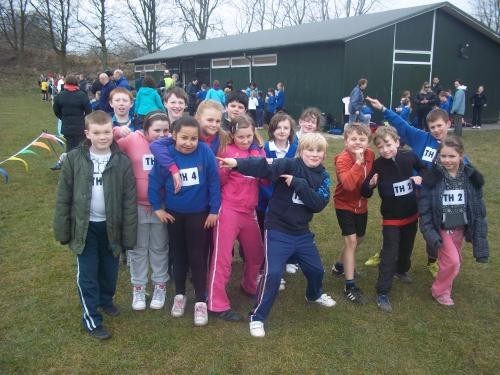 Well done to our musicians and singers in Assembly -
you sounded great.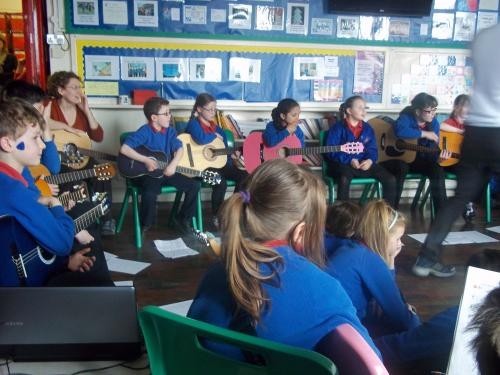 Our Special Effects Team carry out a controlled
explosion!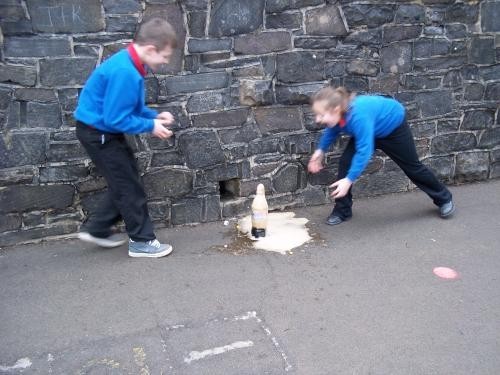 04/03/2013
Thornsett Parents Are So Supportive...
A huge thank you to the parents who came into school at the weekend to start with our list of 'jobs to do
around school' . These included removing the old gates at the bottom of the steps, cutting back brambles
around the fences and putting up extra fencing and mesh to stop playground equipment from reaching the
moors (as well as other jobs besides)! The hard work is very much appreciated.
28/02/2013
Cheerleading is amazing fun and great exercise!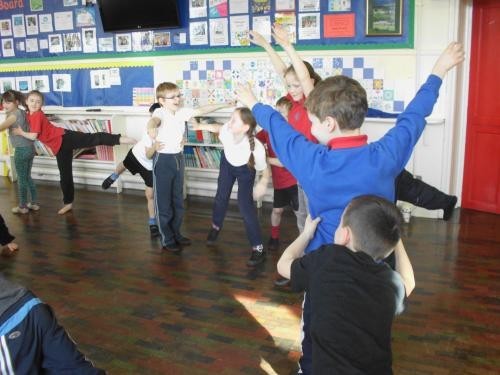 Watch this space for more nifty moves!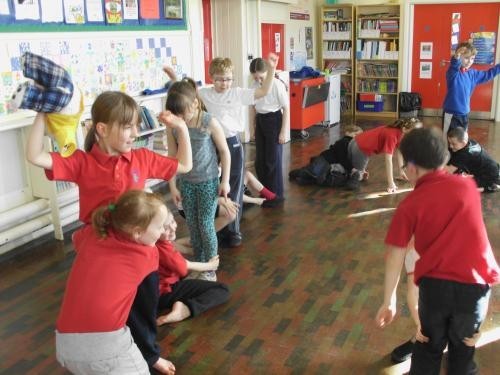 Goyt Class started their cheerleading training this week.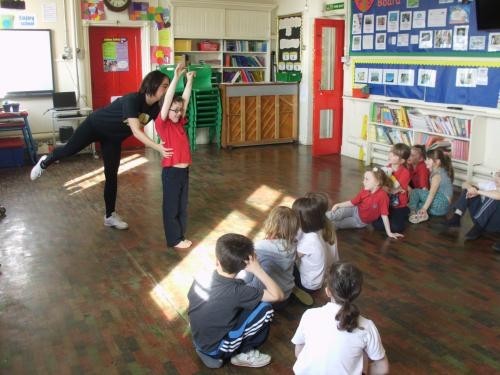 Donny the dinosaur is finished! Hooray...but look out -
HE MIGHT EAT YOU!!!